In order to provide an insight into the true spirit of the Wimmera Mallee, The Silo Art Trail was created to recognises and celebrates the region's people through a series of large-scale mural portraits, inspired by the local farming and aboriginal culture, painted onto grain silos, many of which date back to the 1930s.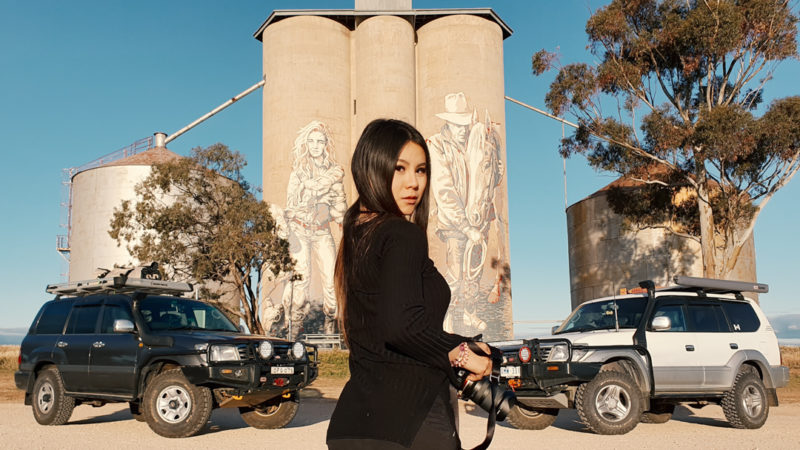 Back when Vancouver first started its mural culture, I drove Hitomi out at night looking for those secret locations, and took a bunch of photos with the fresh graffiti arts.
Fast forward to now in Melbourne, although not living in the city, I have been well aware of the artsy vibe in every corner. On our way to Big Desert, I took a detour through Mallee district to check out some painted grain silos. Silo Art Trail's website provides a detailed list of art locations and Google Map directions.
I passed the new "dog painting" at Nullawil before on my way back from a business trip in Sea Lake. My colleague had the steering wheel and didn't make a stop – we were on a tight schedule anyways. So I only had a glimps of the vibrance painting. It was intriguing enough for me to decide that I would come back for the rest one day.
On this tip, we took our time to stop by most of the silos for group photos.