My latest install goes to this Kenwood TM-V71A VHF/UHF dual-band ham radio for my Landcruiser.
Long story short, I brought my 100 series Landcruier back to Canada after my year of touring around Australia. It had an Australian CB radio which was pre-tuned to its 40 (or maybe 80?) UHF channels.
In Canada, however, we mostly use VHF so I always have difficulty asking others to tune into my Aussie CB channels. So I've been using my handheld Baofeng UV-5R. But the handheld unit just doesn't give you the range you need and often carries a lot of noise.
Been looking around for a hard-mounted radio and came down to the Kenwood TM-V71A. I'm a radio noob but since most of the members in a local radio club run this unit, I believe it wouldn't be bad. It's a UHF/VHF dual-band unit.
Kenwood TM-V71A install instruction video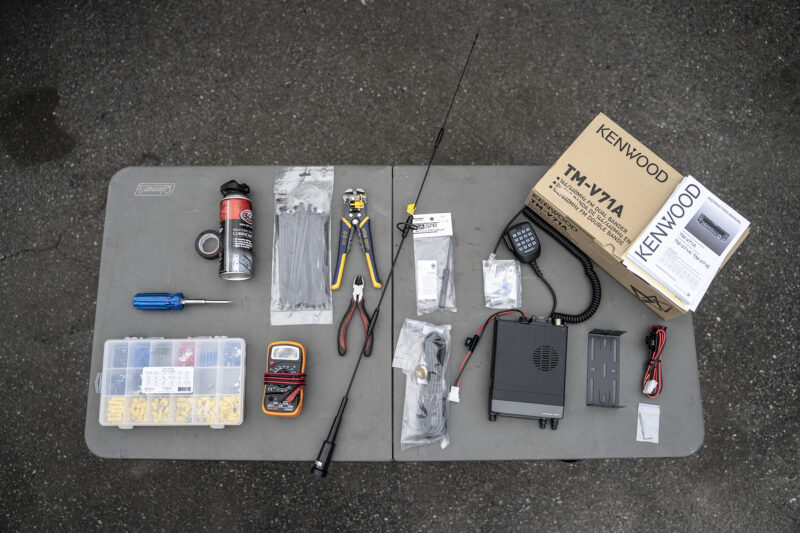 Kenwood TM-V71A 144/440MHz FM Dual Bander
Comet Original CA-2X4SRNMO 144/446 MHz Dual-Band Mobile Antenna
Comet CA-SPR Spring Section
I also used split tubes for all the wires to keep them tidy and protected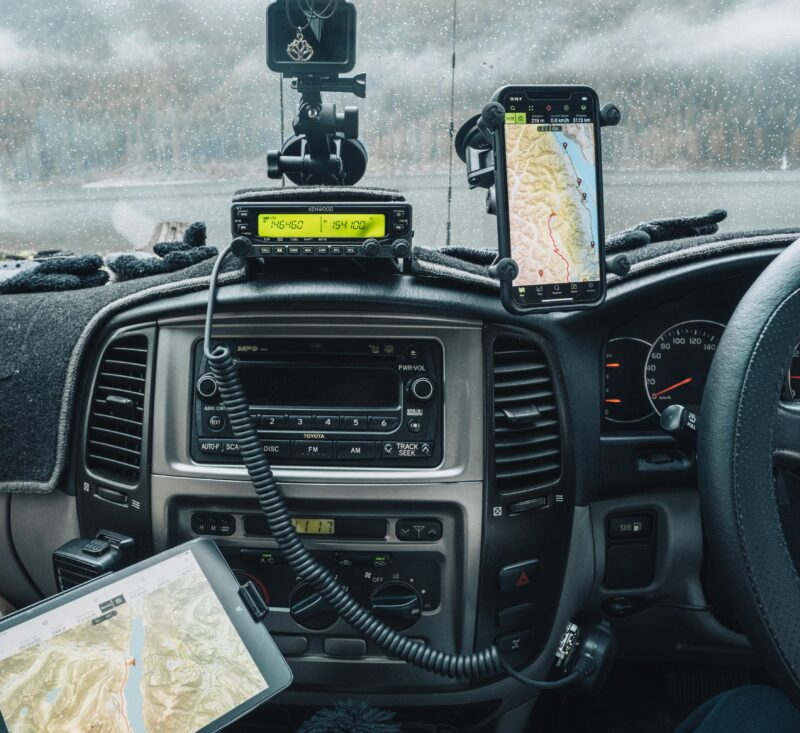 Mounted the unit on the dash under the dash mat. Changed the screen color to green to match my vehicle console color. Overall work pretty good. Now I just need to program it with the BC Resource Road channels.
Electrical is not my strongest. Something about those curly wires just never made sense to me. Also out of soldering iron so I struggled quite a bit with crimping. I'd highly recommend doing it properly and solder everything nicely.