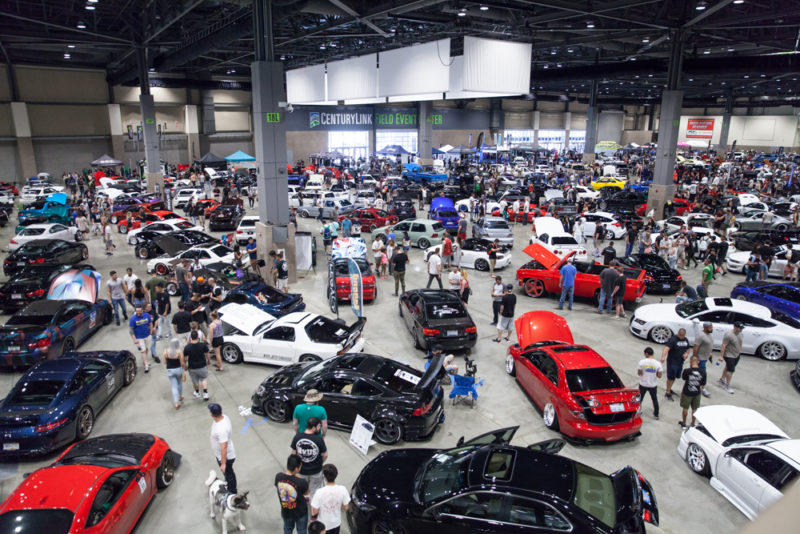 Formula D Seattle in 2015 was the last US car show I attended up until this day. Wekfest Seattle 2018 at the CentryLinke Field Stadium.
No much happened to Hitomi. In fact, I "de-modified" the interior, replaced quick release racing steering wheel and Bride bucket seats with comfy factory parts. The whole car suddenly felt luxurious again with those heated leather components – it's a German car in the end.
I was still feeling sick at around roll-in time. Cold sweating on hotel bed, I stared into the ceiling and thought, "what if I can't make it.."
But no! I made it on time! Well ok, a bit late. When I finally found my way to the check-in station, Since Day One crew was already waiting for me. This is a group of car guys from Calgary. I had a honour to show with them through Mike (@mikeboldtphoto). Around a week ago, half of the members didn't have their engine in (or some components as critical as such), the crew got every one ready regardless.

Haven't been to a proper car show for quite a while, I was so under prepared. No show prop or magazine mod list. I didn't even wash the car since driving down the highway! Luckily I got a ceramic coat from Wetwerks Coating. A little detail spray and dust just slide off without damaging the paint.
I was overwhelmed by the heart-warming reunion with my car friends. The hugs and handshakes brought back so much memories as if these few year has never past.
Although the vibe was very similar, there was some tiny different feeling that made me feel like a stranger. Since I had been out of "the scene", I couldn't recall the owners' names when I see their cars… I used to remember almost everyone's car and at least some significant mods. This day, I could barely even list out everything I did to Hitomi…
People's attention and memory is limited… Back then, I didn't have much going on in my life besides cars. Of course my mind would be all over this community.
I miss this.
I felt like a stranger at home…
Since Day One crew: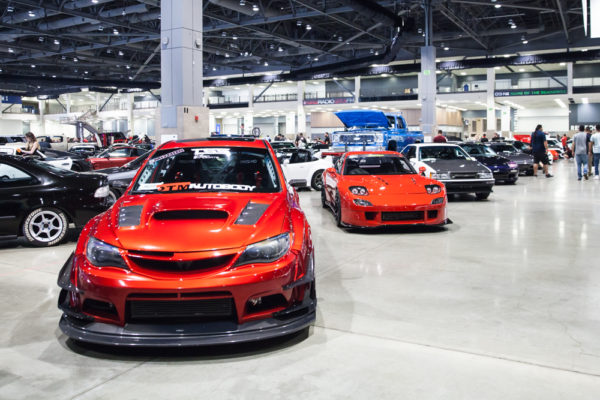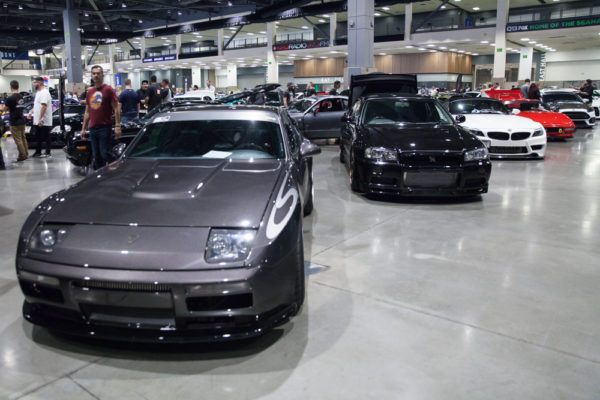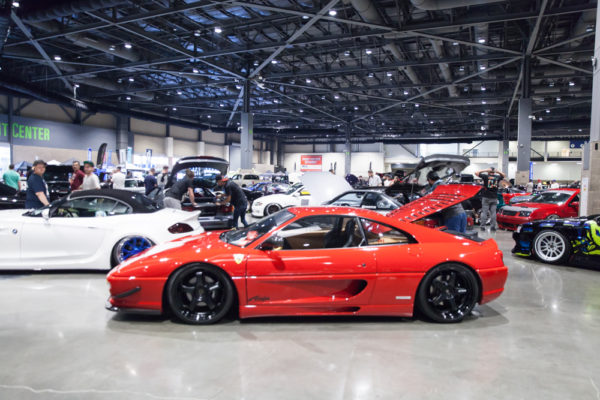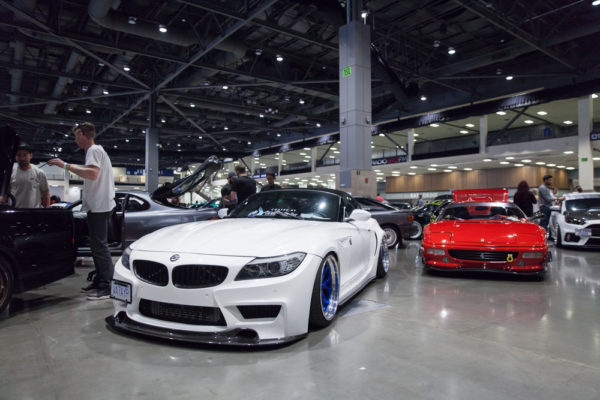 Ever since having Noah, my preference to cars shifted a bit. Big and practical 4x4s definitely stood out among all the "grass chopper" stance cars.
Hitomi has a very tiny trunk…. In order to make it still functional, I "bagged" the air tank and compressor into a purse, thanks to Air Ride Performance in California. With the protection of the bag, I was able to drive Hitomi with my yoga mats and gym bags thrown into the rear..
However, I do wish I had a more clean looking trunk set up….
The rest of the show and the award winners: