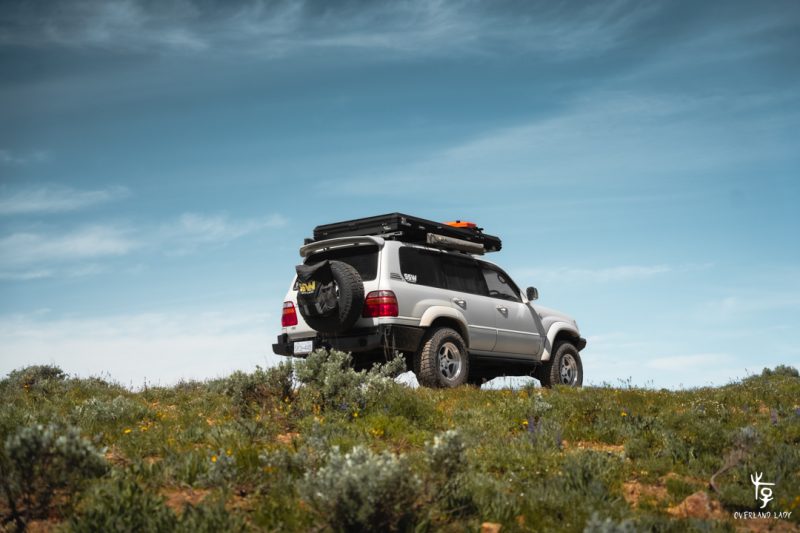 Contrary to popular belief, off-roading is not just about your car and the road. Our previous post details the importance of the proper preparation when heading on an outdoor adventure so you can make the most out of the experience. Besides researching the location you're headed off to and mentally preparing for the journey, it's also essential to bring the right gear to ensure your trip goes smoothly.

Here, we have compiled some of the best essentials you need to bring in order to enjoy a stress-free and enjoyable off-roading trip.

Work light

Generally, a work light is a portable source of light used in places that are dim or have little illumination. It is an emergency essential for off-roading since it can help you do car repairs or see your environment better at night. When purchasing a work light, it's important to consider the brightness, size, weight, battery life, and recharging method. Lights that have longer battery life are generally better since you won't have to worry about charging. Additionally, it's good to get a work light with an LED bulb, as they're brighter than incandescent or halogen ones.
A less considered factor, if you film your trip in any way, choosing a light that doesn't flicker in your video is also important. I highly recommend my Claymore rechargeable LED light. One charge lasts for a very long time thanks to its massive 46,400mAh battery. And yes, no flicker in camera!
You can find portable work lights for camping, off-roading, and other outdoor activities at your local hardware store, or opt to buy from Amazon if you want a wider selection.

Recovery tracks

4WD recovery tracks are long boards that feature cleats or rugged patterns underneath the bottom to grip onto the surface of the ground and help you pull out your vehicle when it gets stuck. They're used when the terrain is muddy, snowy, or sandy, as these conditions can make it difficult for your wheels to gain momentum.

One of the things to look for in a top-quality recovery track is the material. Glass-filled resin nylon and industrial-grade nylon weave are usually the best materials since they are sturdy and can withstand the weight of an off-roading vehicle. However, you still need to consider the size and purchase a pair that is large enough to properly assist your vehicle. You can find top-rated recovery tracks from brands like Maxtrax or TRED.
I carry my Maxtrax on the roof so they are out of the way from other gear. They are also great for leveling the car when camping on uneven grounds.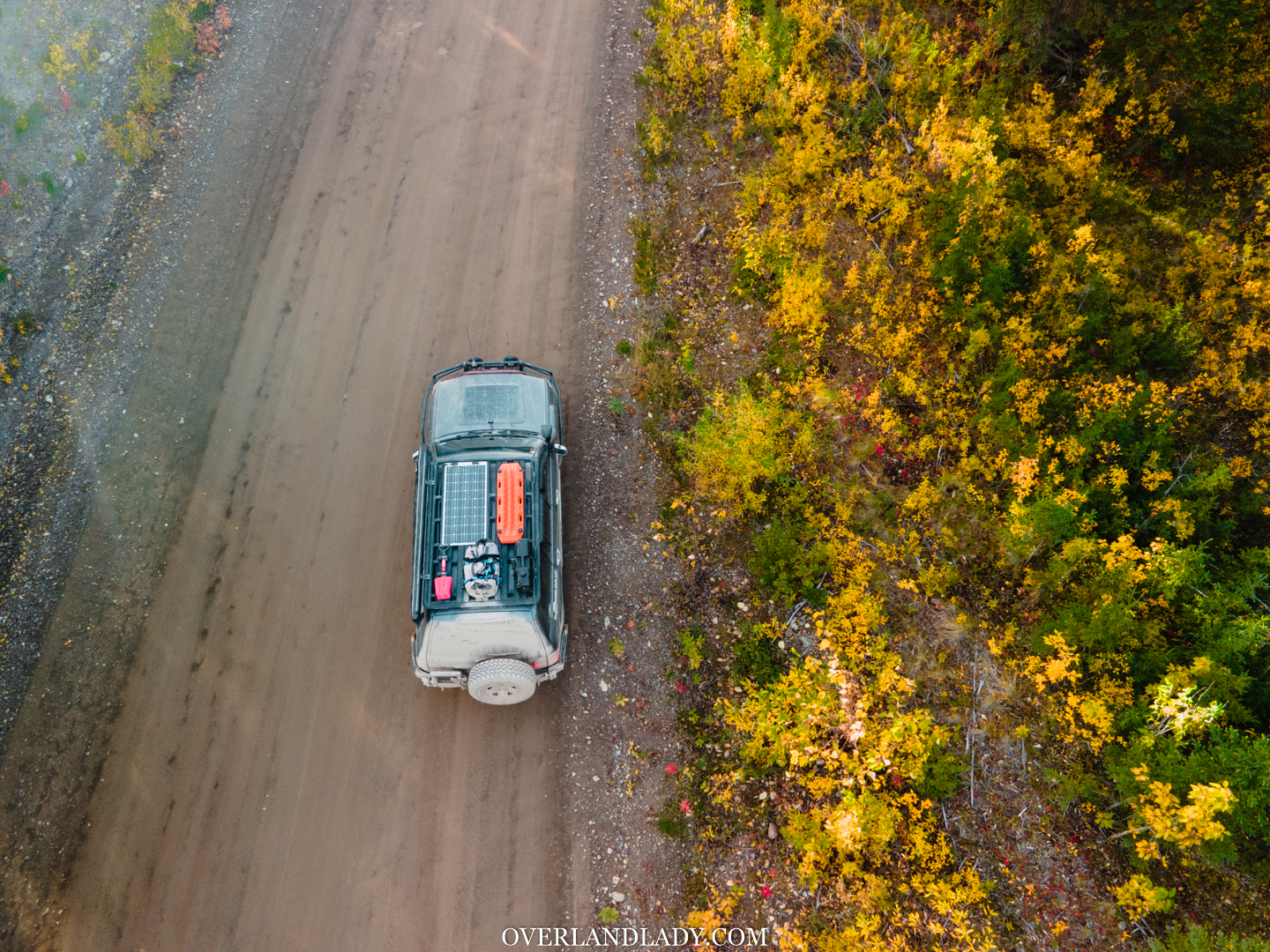 Sunglasses

Surprisingly, sunglasses are an accessory that you need to bring on your off-roading trip. A good pair of sunglasses will protect your eyes from bright sunlight and ultraviolet (UV) rays, which can increase your risk of corneal damage, cataracts, and other eye diseases. Additionally, sunglasses also provide physical protection from any flying trail debris or other foreign objects that you might encounter while off-roading.

As such, it is important to choose the right pair to help your eyes withstand exposure to the outdoors. First, opt for sunglasses that have UV protection, as off-roading can expose you to UV rays, even when you're inside the vehicle. Besides choosing a stylish pair of frames, you can also consider getting polarized lenses, as these help reduce glare, protect you from UV light, and help you see better on the road by alleviating eye strain. Additionally, whether you go for an iconic pair from Ray-Ban or classic frames from Oakley, it's good to consider whether they can be fitted with the right lenses for off-roading.


Functional clothing

Wearing functional clothing is also essential as it can protect you from a range of temperatures depending on your location and act as a shield against UV rays while outdoors. When choosing the right clothing, you need to consider the climate and weather of your location, as this will tell you if you need to shop for winter jackets or lighter materials.

Generally, though, most sportswear made from synthetic fibers like polyester are great for off-roading, as they have stretchy material that makes it easy to move. They're also considered to be water-resistant, so any outdoor moisture won't saturate the fabric. Patagonia is recognized as a reliable brand for sports and outdoor activities, and they have a wide range of products that are made from polyester that are perfect for off-roading.

If you live in or travel to somewhere with frequent rainfall like where I am in Vancouver, waterproof clothing is a must. My go-to waterproof shoes are from Vessi. They look like sneakers – super casual and comfortable. The 4-way stretch material hugs your feet in all the right way. They recently released a rain jacket and belt bag – all waterproof. Pair with their waterproof beanie and gloves, you are ready to face whatever the weather throws at you.
I have a special discount code "OVERLANDLADY" for 15% off your purchase at vessi.com/overlandlady. Grab yourself a pair. Thank me later.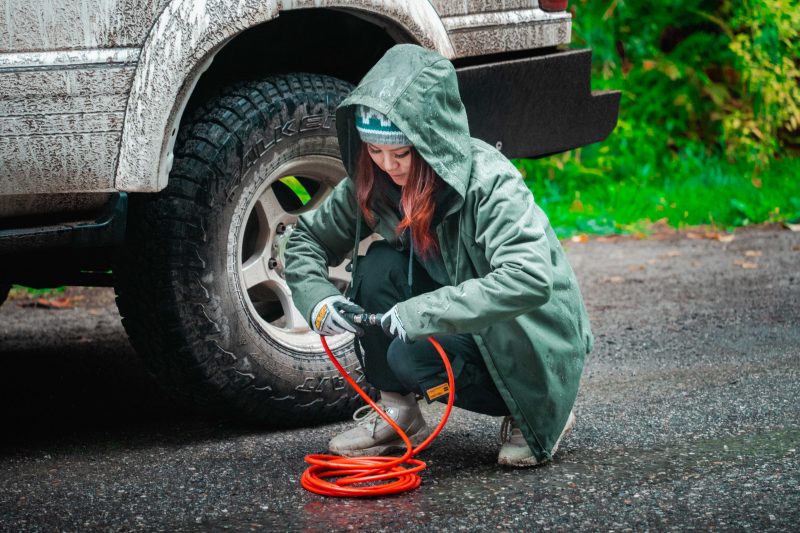 Reliable navigation system

Above everything, having a dependable navigation or GPS system is important for any off-roading trip, as standard maps may not have the details you're looking for. When you are able to navigate off-roads well, you can maximize the potential of your vehicle and seek out the best experience possible.

Nowadays, there are off-road navigation apps like Gaia GPS and Leadnav that you can conveniently use on your phone. Meanwhile, apps like OnX Off-Road also have features where users can share trail difficulties, photos, and waypoints to help fellow off-roaders. This makes it easier for other members of the community to plot their own trips and make the most of their drive.