If you're about to head off on an outdoor adventure, you should, first of all, understand the importance of good preparation. The wilderness can be unforgiving and you need to be fully aware of what you're getting into (I've learnt it the hard way during my Arctic trip). Not only that, but you'll get much more out of your trip and enjoy it more when you're prepared for what it might throw at you. Hilux had just had its first camping trip after a big surgery from mechanics (ourselves) and the fabricator. There are some finer details that need to be fine-tuned but overall a decent trip. Here's more about what that preparation might look like.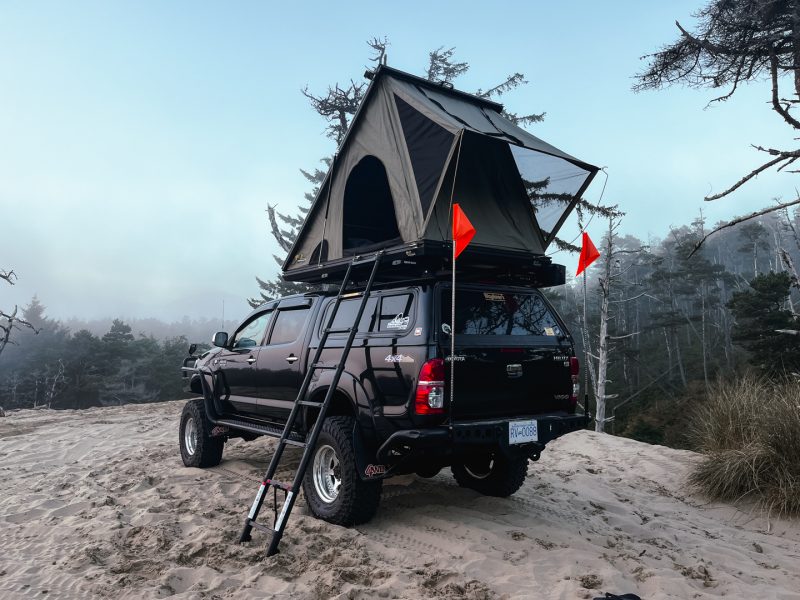 Improve Your Physical Condition
If you're going to be putting yourself through a lot of physical exertion during this outdoor adventure, you'll want to make sure that you're doing what's necessary to improve your physical condition before you set off. In the weeks and months leading to the outdoor adventure, you could try to shed some excess weight and improve your general conditioning, for example.
Putting Together All the Necessary Gear
You'll definitely need to make sure that you have all the right gear to take with you on your outdoor travel adventure. That means taking a sturdy rucksack and filling it with the basics, such as water, a compass, a survival kit and other items relevant to your trip. It all depends on the kind of terrain and location you're exploring and how long you're going to be out there.
Research the Location
Having a solid understanding of the location you're going to be exploring is usually a good idea when you're setting off on this kind of adventure. You want to make sure that you're able to understand what the terrain is going to have in store for you and how you can come prepared. You'll want to know about the temperature, weather and climate, as well as any risks and dangers, present there.
Ensure You're Prepared to Deal with Accidents and Emergencies
Generally speaking, it's good to have the readiness and skills to help you through any accidents and emergencies that might occur when you're out in the wilderness. You should know how to deal with cuts and bruises, and you might want to explore more in-depth first aid training as well. You can learn more about that by following the link. That way, you'll know how to react if something really goes wrong.
Good Mental Preparation
As well as all of the above, you'll want to make sure that you're mentally prepared for the journey ahead of you. When you're not mentally prepared for what might be thrown at you, you tend to make mistakes and you won't enjoy the trip as much. This is especially important if you expect it to be quite a tiring or gruelling adventure. Metal readiness will be key in some situations.
There are many ways in which you should try to prepare yourself when it comes to heading out on a big outdoor adventure. It's in your best interests to make sure that you're taking all the right steps to prepare yourself in order to achieve the best possible outcomes when you're out there and exploring.