As a leading roof storage solution company, Rhino-Rack has been building tough roof racks and accessories for over 30 years. Their racks are tested in the toughest terrains in outback Australia. Today, we're taking a closer look inside the Rhino-Rack Headquarters in Eastern Creek, NSW, Australia.
Overland Lady's Experience With Rhino-Rack
My connection to Rhino-Rack could be credited to the last owner of my Landcruiser 100 series. The then 14-year-old rig came with heavy-duty crossbars and an aluminium tray from Rhino-Rack. The old-school roof tray helped me carry extra gear and fuel throughout my journey around Australia.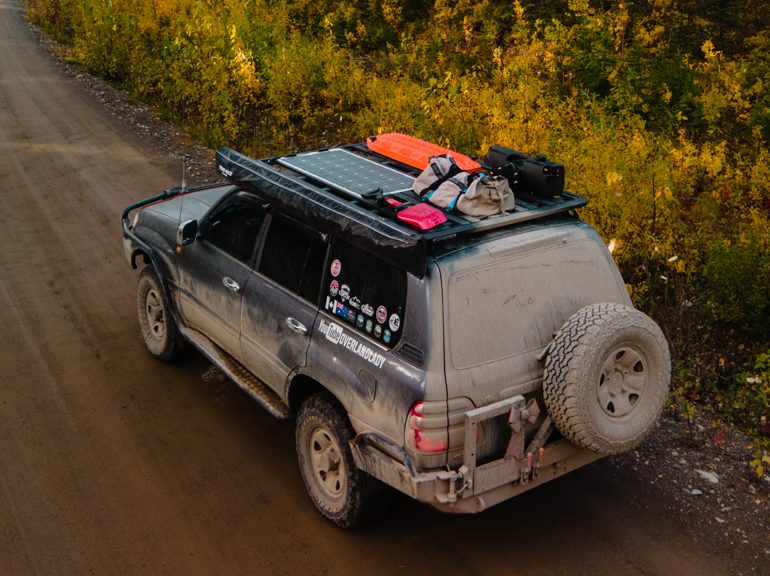 In 2022, I switched to their Pioneer Platform with Backbone system. With hundreds of accessories to choose from, I could easily attach gears like their 270-degree batwing awning, 2 sets of Maxtrax, a shovel, a shower system, and a cargo bag.
This solid roof rack not only "save space for adventure", but most importantly, it acted as a reinforcement to the roof. A critical protection piece during my rollover in the Arctic.
The Rhino-Rack team had invited me to the 4WD Adventure Show in Sydney. I was on vacation from late August to early September, just in time to catch the show. Of course, I said yes and thank you.
Walking around the land of bullbars and tray canopies, I felt so much at home. This, after all, is where my true overlanding journey started.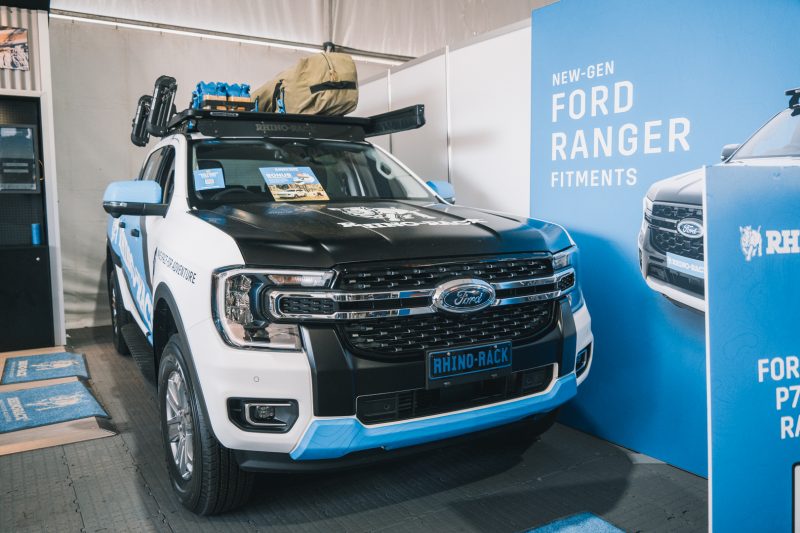 The last three years passed by so quickly – thanks to the pandemic. Now travel has opened, I had the opportunity to hop on a flight back. It was a comforting feeling being able to see what I was accustomed to in the outdoor sphere, as well as some new innovations over the past few years.
What excited me the most was meeting creators I've been looking up to before starting Overland Lady. It was surreal enough that I was walking on this land again, let alone meeting these legends in person.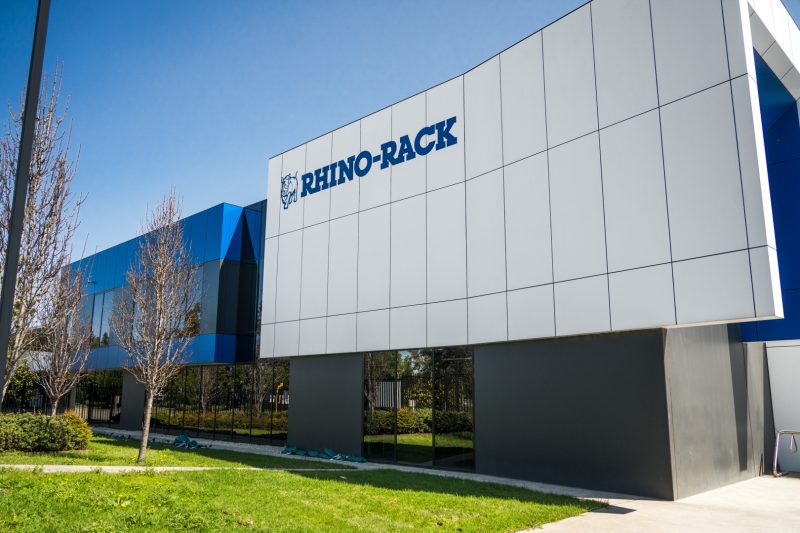 Inside The Massive Rhino-Rack Australia Headquarters
The Monday after the show, I drove 40 minutes west of Sydney CBD to have a tour at the Rhino-Rack facility in Eastern Creek.
After the COVID screening sign-in process, we passed through a glass door that had to be unlocked by scanning the employee card. There was a sunscreen stand (the Australians are very keen on their SPFs, perhaps something to do with the ozone) and a catalogue stand right by the door. Their 2021-2022 catalogue is no stranger to me – the cover photo was taken by yours truly in one of my favourite beach camps in Western Australia.
Following the stairs to the left, we came up to the second-floor office space where I was given a hi-vis vest with a Rhino-Rack logo. Ideally, I should have my steel-toe workboots on too for touring the warehouse. Safety standard is high in Australia.
I didn't take any photos inside the office for privacy reasons.
Their seating arrangements get switched around from time to time. As for now, the second-floor office consists of the sales, marketing, customer service, and finance department.
The first floor is where all the engineers and product designers "sit". By "sit", I meant to highlight that everyone is equipped with dual monitors and an electric-controlled height adjustable desk. Meaning they can choose to stand while working. On my video editing days, sitting in a chair all day can be quite tiring to the body (surprisingly). So I can fully appreciate management's care in this small detail.
There were meeting rooms and "Zoom call rooms" on both floors. What stood up to me was the name of these rooms. Instead of using numbers, they named the rooms after the team's favourite places. The next time you're called in for a meeting, the idea of heading into your camp spot would bring some pleasant feelings.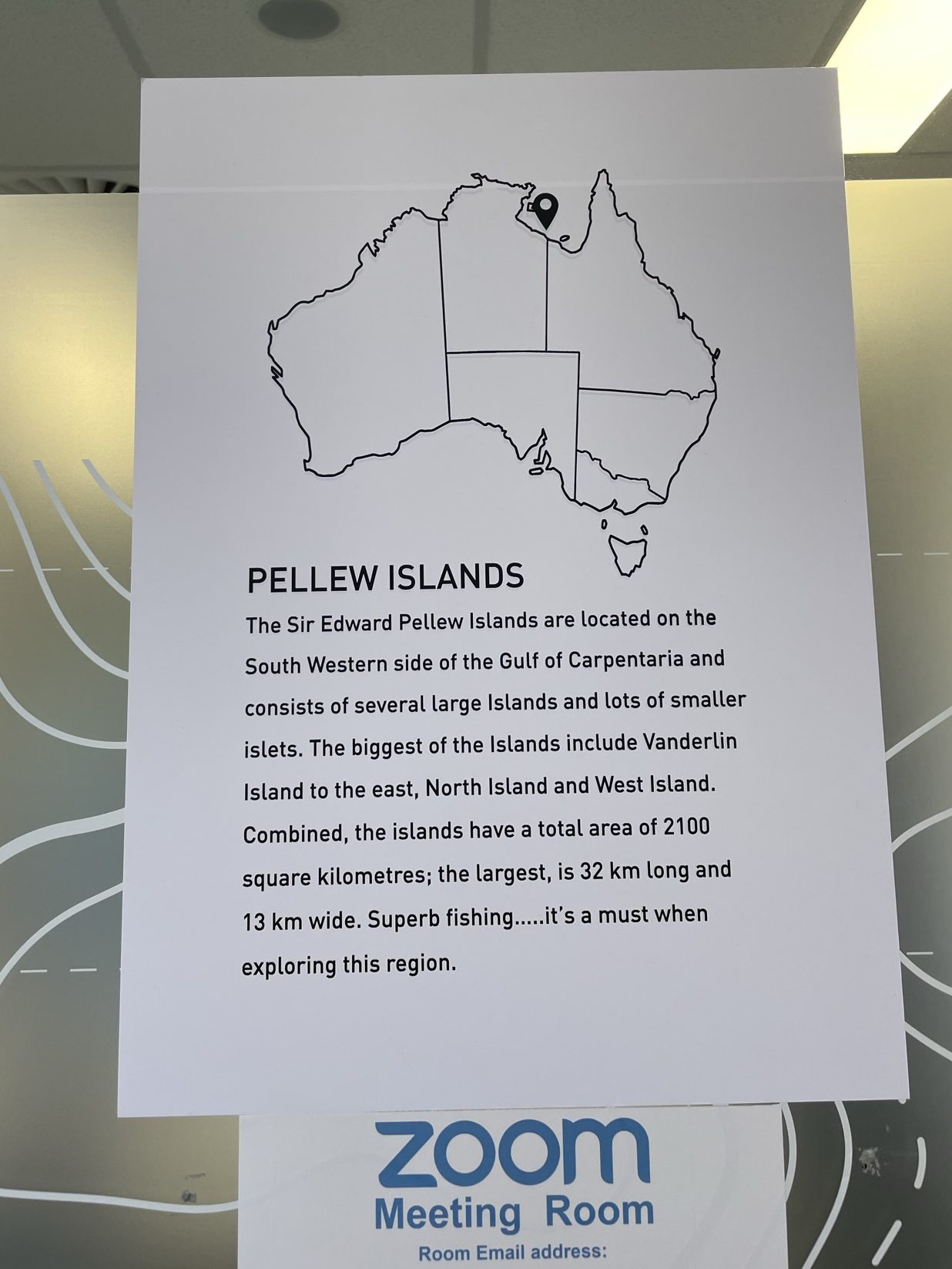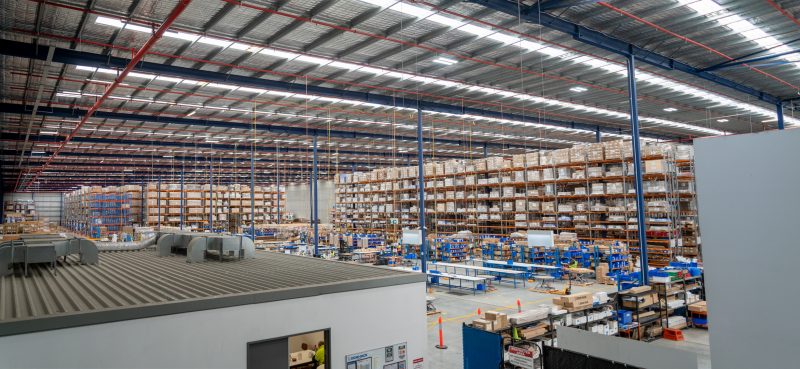 Office space is only a small portion of this massive facility. Most of its real estate goes to the products.
What you see in the above picture is from one corner of the Rhino-Rack warehouse. The shelves on the left hold the finished products, while on the right are parts and raw materials. The white room you see on the bottom left of the photo is a spacious lunchroom for the warehouse staff.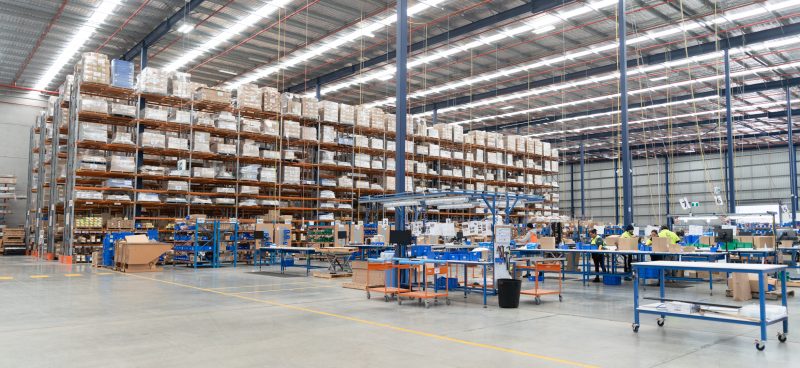 Material shelving on the left. Assembly line on the left.
I came on a fairly easy and quiet day. Usually, the production line would be filled with employees. It worked out for my visit as I didn't want to disturb a busy work day.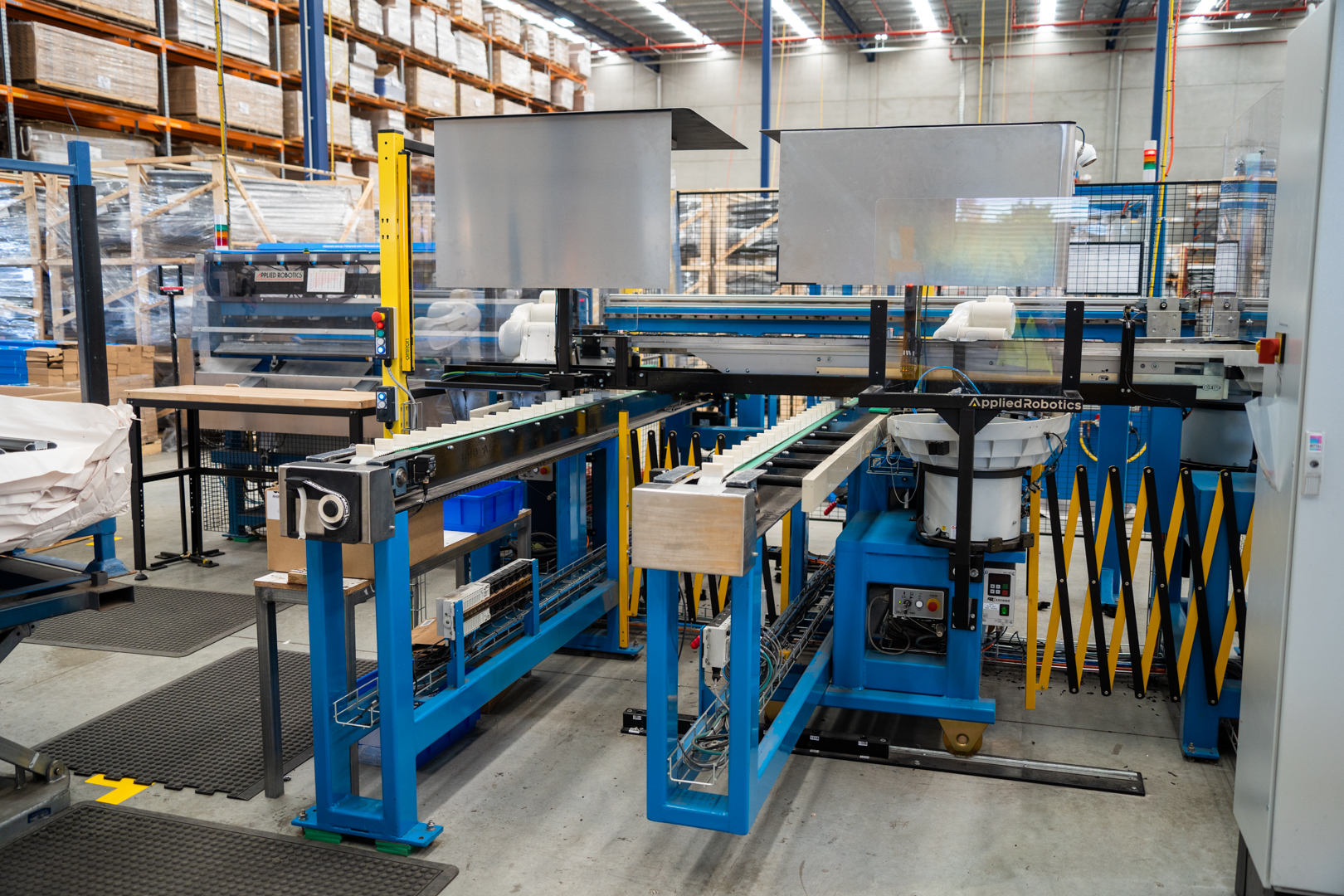 There was a fairly new-to-the-shop automated assembly machine. We didn't get to see it running. But from what I heard, of the many tasks it can perform, one is bending metal and forming the ideal curve needed.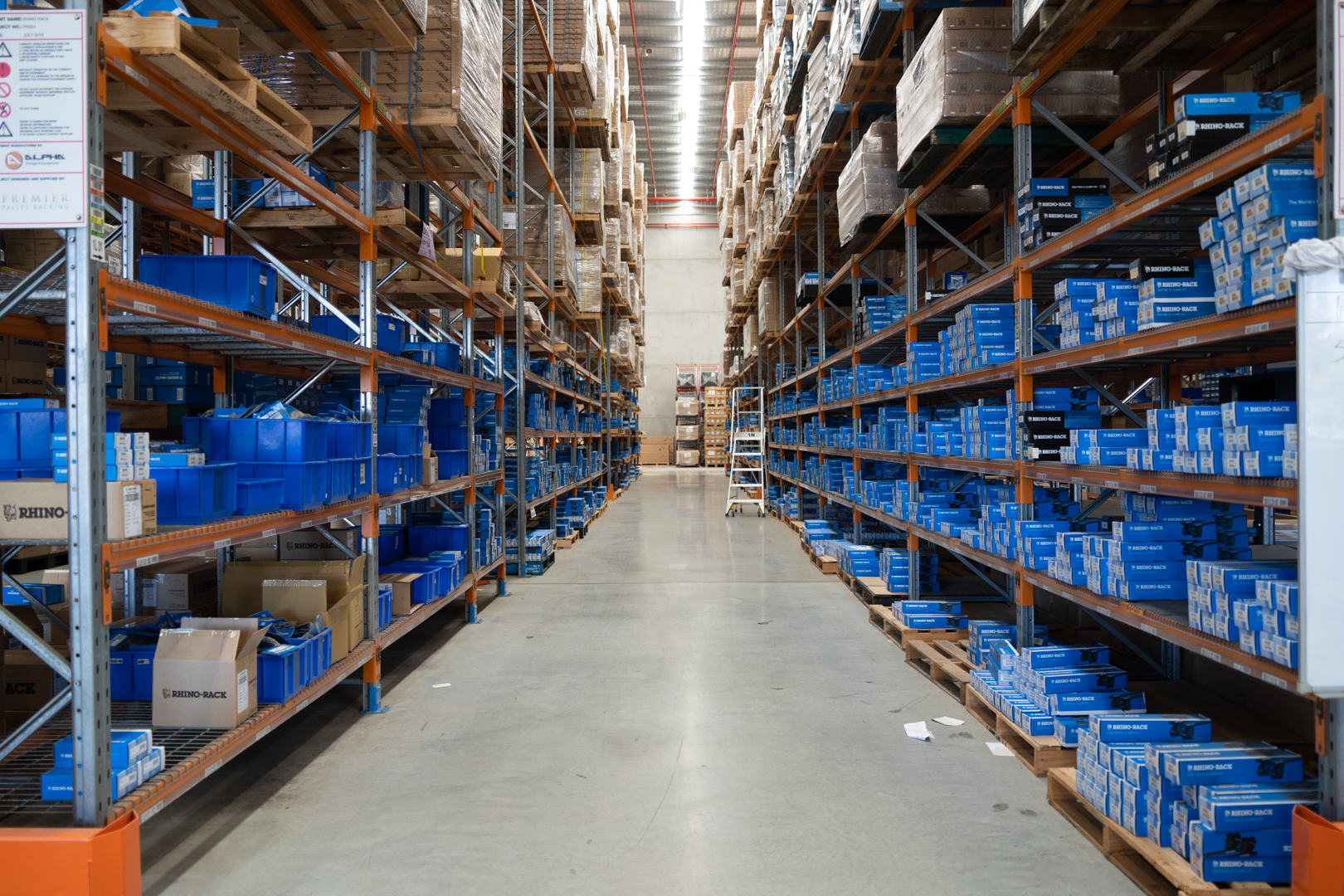 After a product is completed from the assembly quarter, it gets stored here on the finished product racks. "It just keeps going" was how we described these shelves. Keeping thousands of SKUs well organized is an art on its own.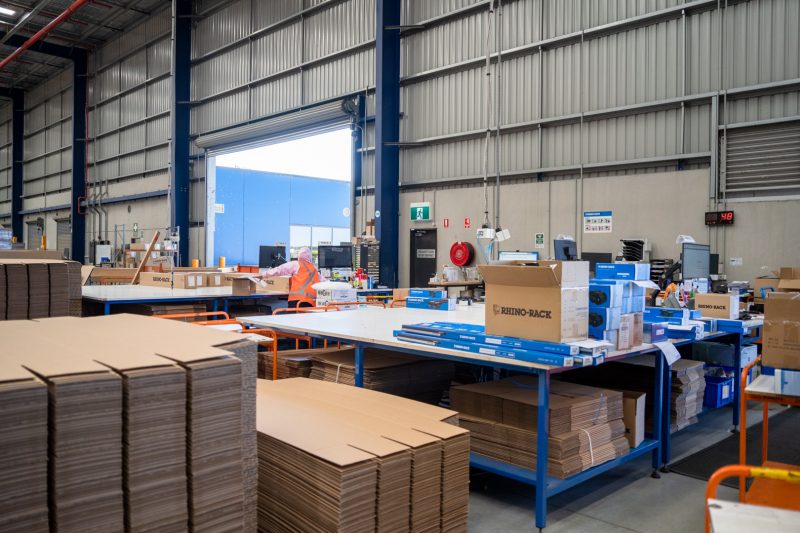 A corner of the last stop before a product is loaded for delivery – The Shipping Department.
One thing I learnt is, in Australia, all Pioneer Platforms come assembled. Some of them, like the one on my Landcruiser, are over 2 meters long. This saved the customers time in assembling the platform.
While in North America, platforms over a certain size come in pieces. For example, my 100 series Pioneer Platform came in separate parts with an instruction sheet. You can watch my installation video here. It was a fairly straightforward process. Anyone who can assemble Ikea furniture would have no problem with it. The ruler in the back of the extrusions helped with locating the slats. A fairly thought-out design thanks to the product development and engineering department.
The trade secret section – engineers' corner. There's no photo for obvious reasons. But I can describe to you what I saw during my visit.
There were several engineers working on different things. Each was given roughly a one-car garage space. Some were testing out perhaps the next new accessories – definitely nothing I've seen so far. Some were designing roof racks and platforms for new vehicles.
A Suzuki Jimny was parked in one of the engineers' space. There has been a large demand for these little agile 4WDs. Not surprisingly, one of the most requested products at the show was roof racks for the Jimny. The difficult thing resides in the limited load rating for such a lightweight vehicle. People want a rugged rack. But the weight of the rack itself can take away a huge part of the carrying capacity. The product design team at Rhino-Rack had taken this concern into their approach. After a brief chat with the head engineer, I was confident they will have something for the public really soon.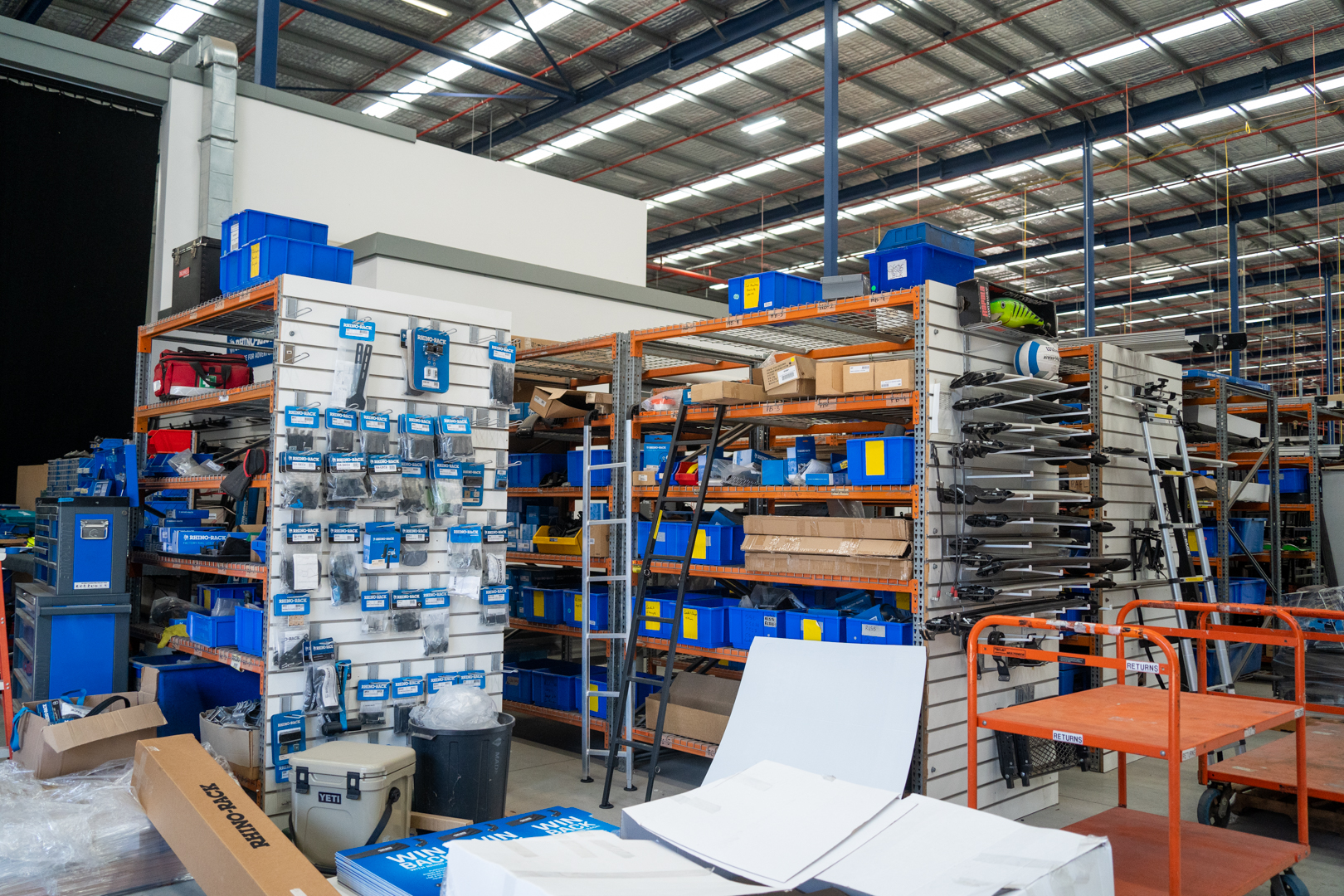 The Rhino-Rack in-house photographer gets quite a large area to himself. Here, almost every single Rhino-Rack product neatly sits on its own shelves. His prop storage also consists of all the nuts and bolts that may be required for the variety of applications he captures.
As a photographer, his knowledge about their products doesn't sit at the surface. He has installed every single rack and accessory (except putting together a Pioneer Platform because they came assembled). He also tests new products on his own ute and provides feedback to the product development team.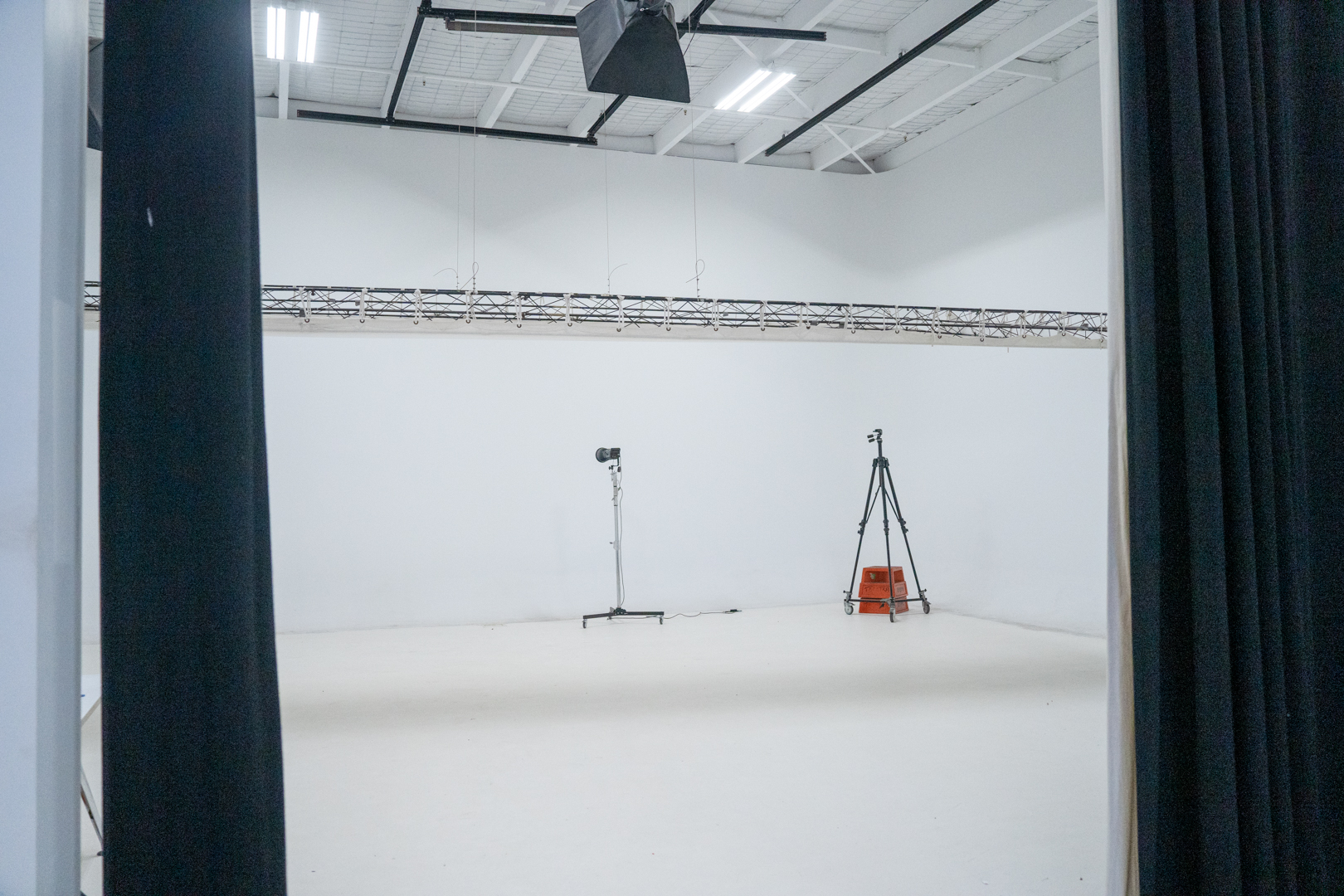 Without a car inside, my camera didn't know what to focus on. Imagine reversing a ute into a chamber of whiteness by yourself. Can get tricky, isn't it? The pure white background helps with editing and cropping out the key object – the car and the gear. I was decently surprised that they have a studio in-house. Perhaps this was part of the equation for their different departments to work together seamlessly.
More Rhion-Rack Insider Notes
Other than licencing photos from creators like me, Rhino-Rack also hosts their own outdoor "photo op". They told me there was a staff camping trip planned as spring is around the corner. This trip would be a great bonding activity as well as a field photo shoot to kick off the season.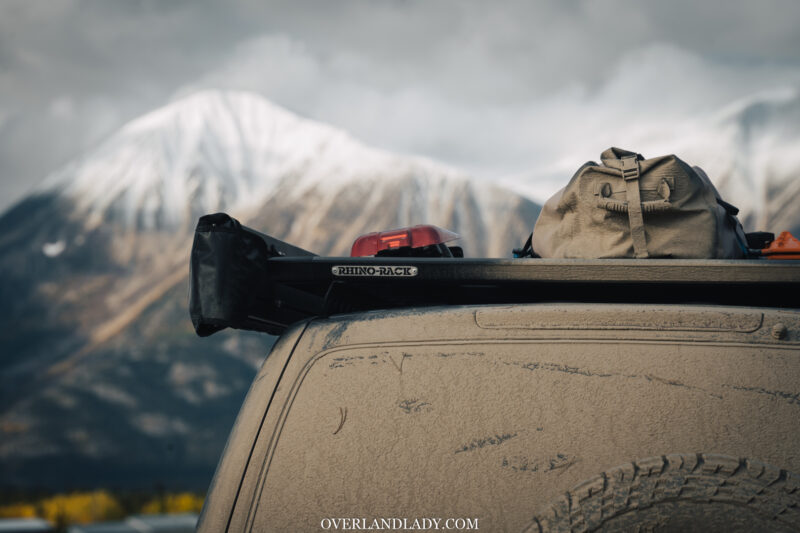 As an avid overlanding traveller, I've tested Rhino-Rack on my vehicle in all kinds of terrains. They've carried every mile of my journey from the Australian outback to the Canadian glacier.
Being able to tour the facility and get a first-person view of where it all comes from, no doubt solidified my trust in this company and what they do.
I saw a new attachment system from their booth at the 4WD Adventure Show. This fastening system, called "Zwifloc", would make attaching and adjusting accessories so much more convenient. Instead of sliding the channel bolt from the edge of the slat, you can simply drop it into where you want it to be. At the show, they displayed the Zwifloc attachment being used on the STOW iT kit. The insider news is that they will eventually put Zwifloc on almost all accessories, i.e. eyebolts.
Rhino-Rack's North American headquarters resides in Denver, Colorado. There's also a devoted team of American engineers designing products specifically for the North American market. The teams from both countries combined have put out many award-winning products on the market. Helping consumers from job sites to campsites.