I used to be quite against camping due to the lack of clean shower and comfy bed… However, recent years, as I grew more into the nature with Noah, camping became one of the items that top my 2018 bucket list.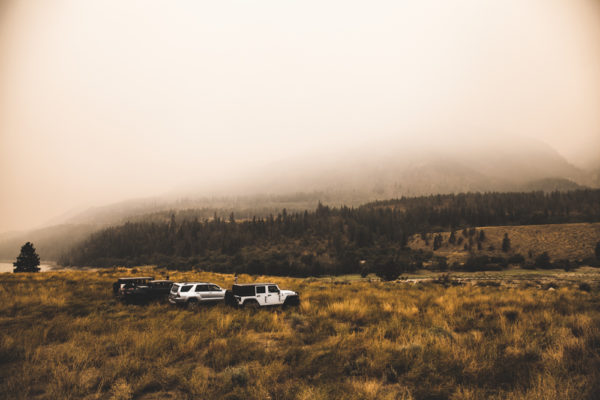 In search of Molybdnite Lake, on August 11, we took 5-hour drive along Highway 1 North East from Vancouver. The city has been hazy due to the ongoing BC wildfire. It only got worse as we moved closer to the mountain..
All my photos came out foggy. The one above was exaggerated a little bit to create a even more desperate look… I had to edit the rest of the photos a lot to get a relatively cleaner and clearer image..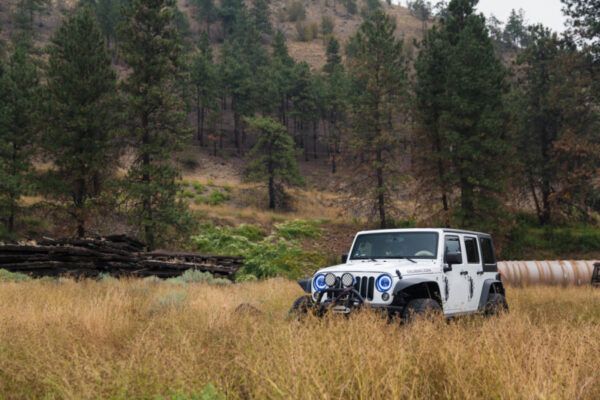 After the last gas station stop in Lytton, we went off to line up for the ferry…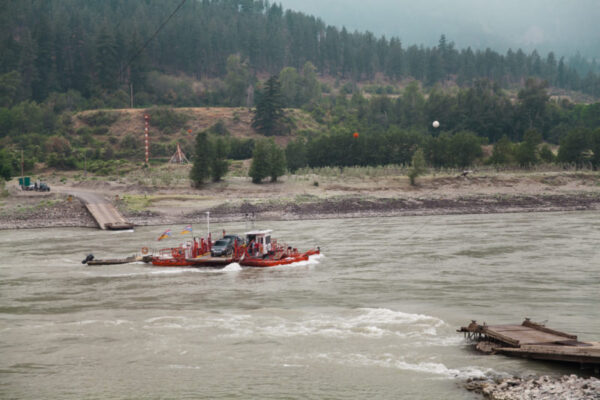 The reason I call it "the" ferry, is that no large ship was insight, instead, it was a 2-vehicle cable ferry.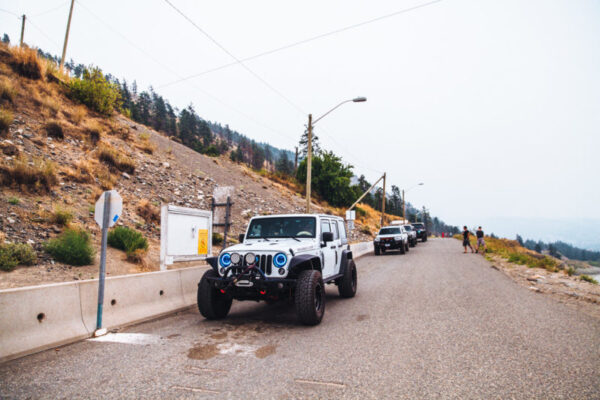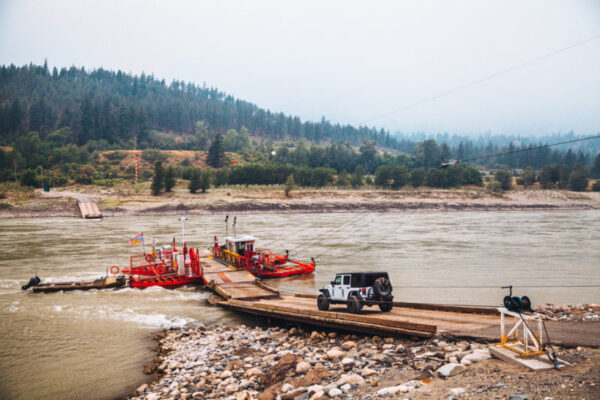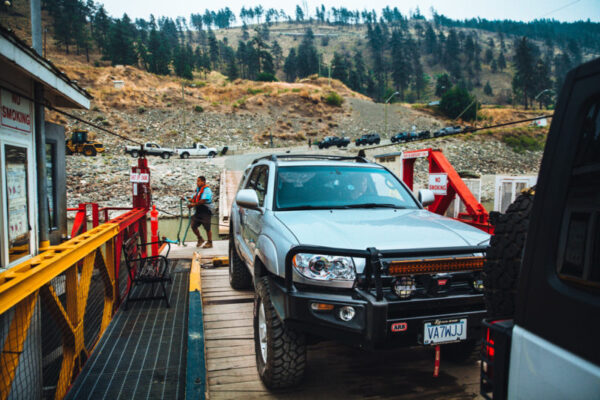 Noah on board with J's 4runner.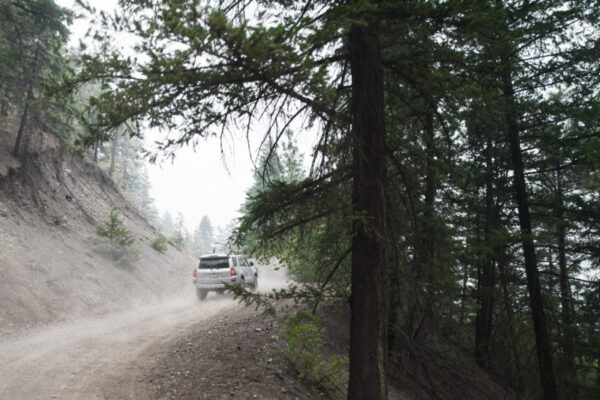 We aired down on the other side of the ferry and drove for another hour on Spencer Rd N – Texas Creek Rd.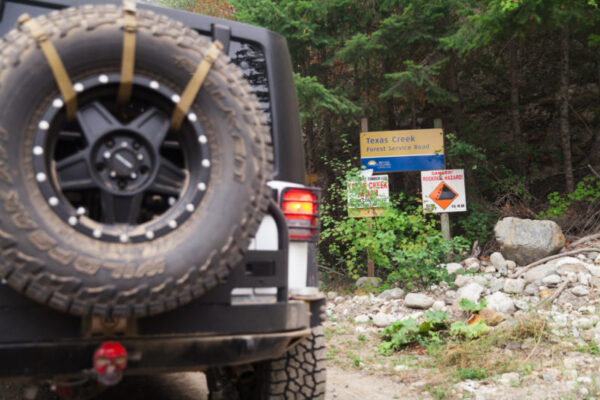 Turn off to Texas Creek FSR.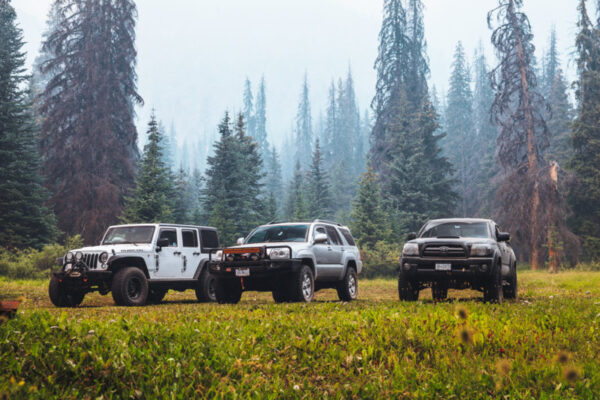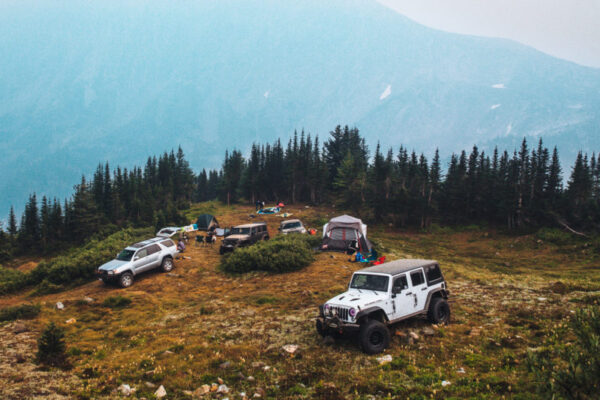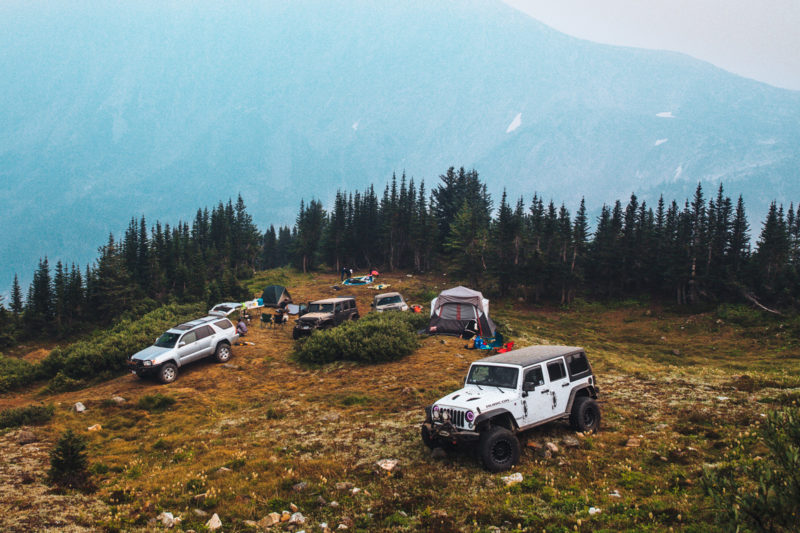 The way to Molybdenite was … quite slanted and narrow. There were a few times we need to make room to let the ATVs pass. We had to reverse a good distance till a branch off road… The way to the lake had a washout and unfortunately we were not able to get down to the water…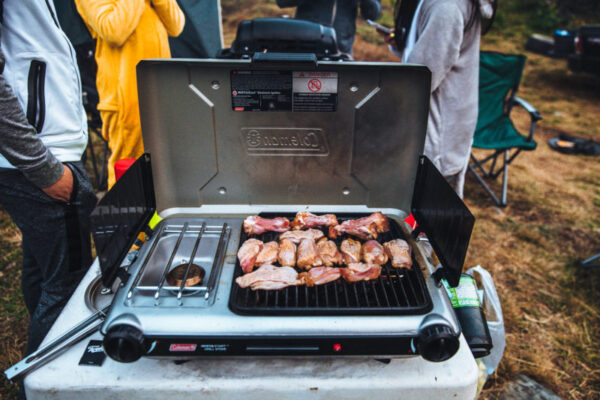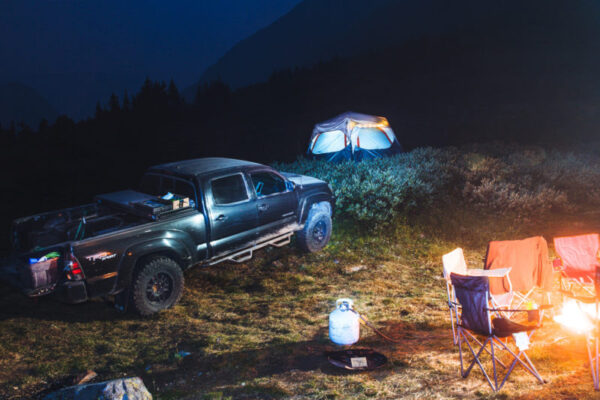 As the sky started to get dark, we settled in an open field half way. The temperature difference was significant in mountains and we all wrapped up extra layer before heading into our sleeping bags.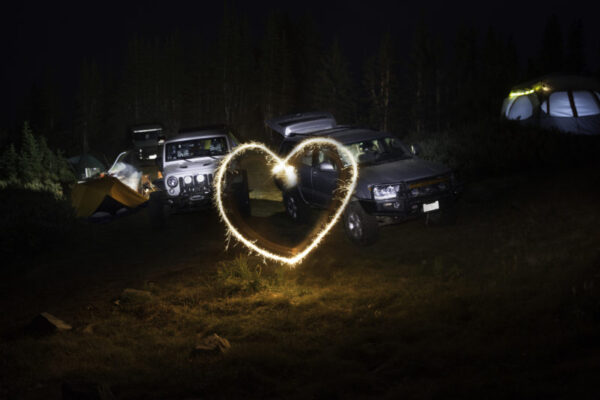 A little light painting before sleep.. Haven't done long exposure for a long time. I was planing to do star trails but it was too smokey to see any stars..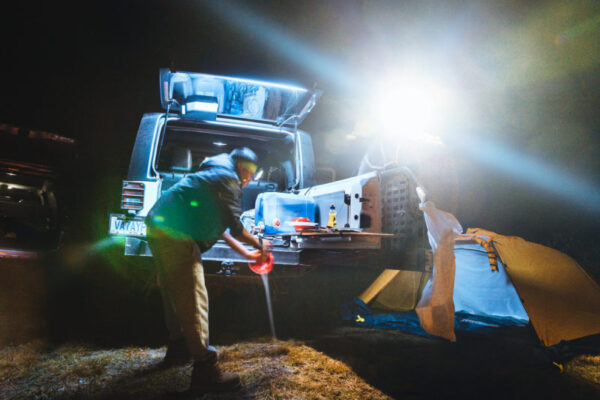 While everyone went to bed, captan N was still working. We have to clean up everything and pack all the garbage in the car to prevent wild animals visiting our site… You know, bears and stuff… My Outback tailgate table and rear window light came into use for cleaning dishes..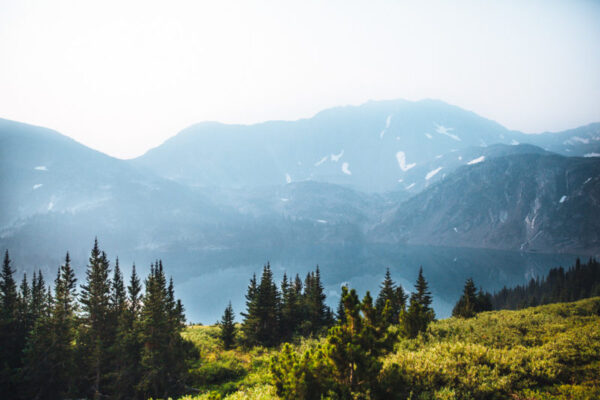 The next morning! In fact, the scenery in this photo was not visible to our human eyes… I borrowed some help in Lightroom to pull those color and contrast out.. What we saw was pure smoke with a subtle edge of the lake and mountain..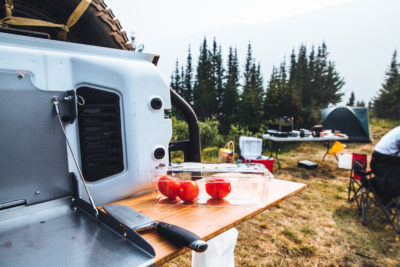 I made tomato egg noodle for breakfast.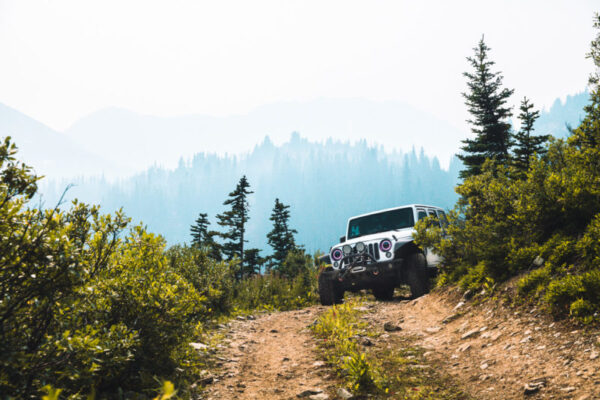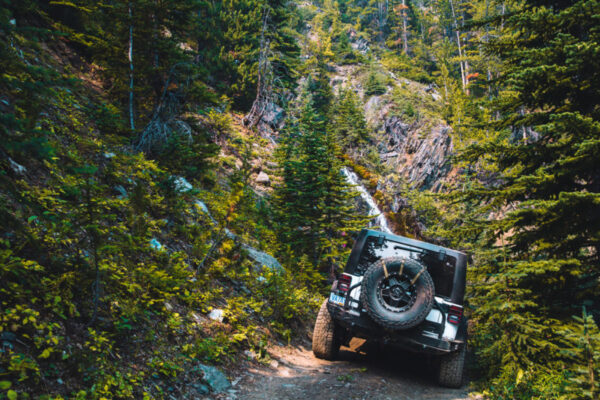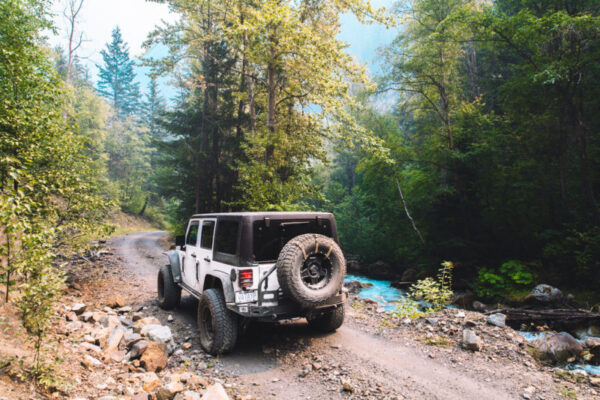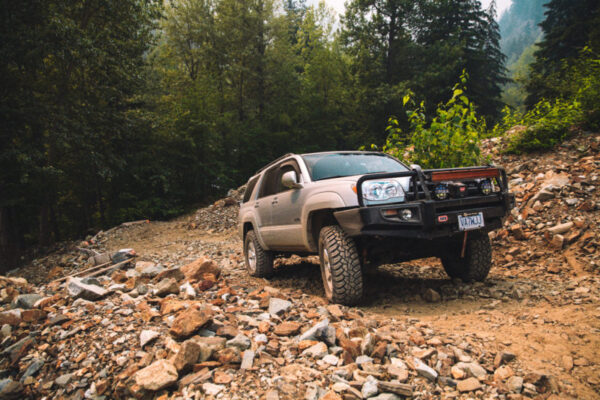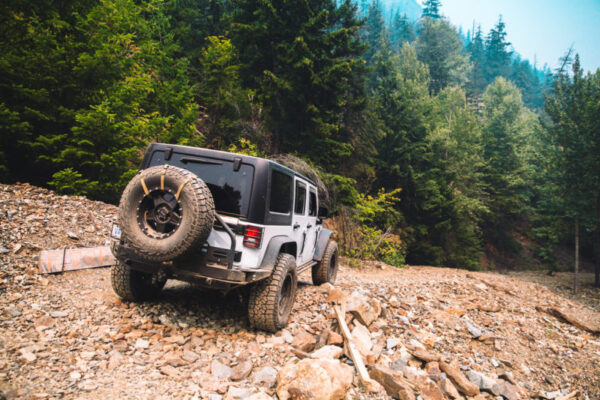 Leading the way out.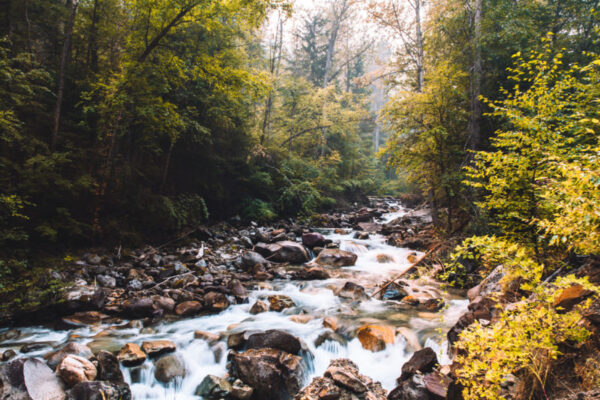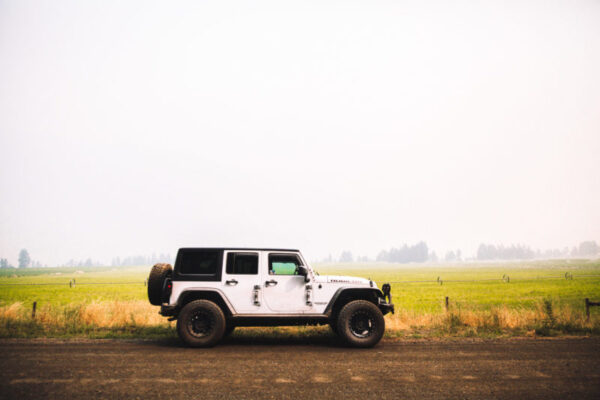 Our next camp site: Nahatlatch Apocynum rec site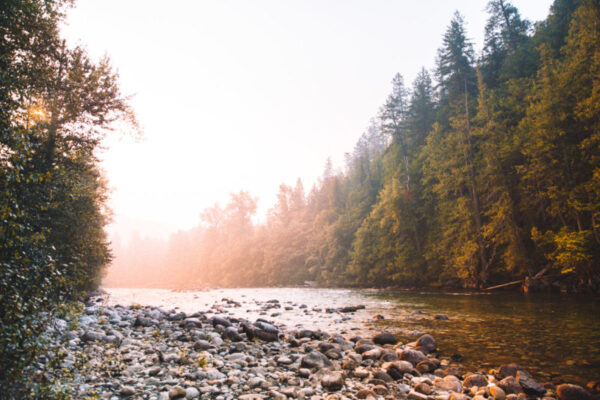 Morning by Nahatlatch lake.