A relaxing snowy 4WD adventure to a local lake shelter. Making tacos with Toyota Tacoma and Landcruiser in the background. Laughter by the campfire. Sounds like an ideal winter Sunday.
Sensing a trend of the vehicle my friends are switching into nowadays. When David messaged me the other day about his newly acquired 4WD, I literally pictured this trip in mind.
A bunch of Toyota Tacoma, making tacos.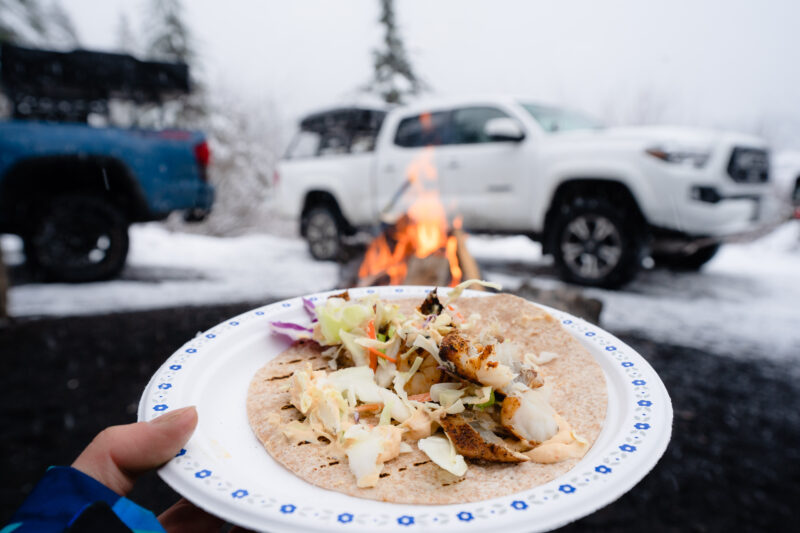 It was raining in the city. But as we drove deeper into the forest road, rain drop turned into snow flakes.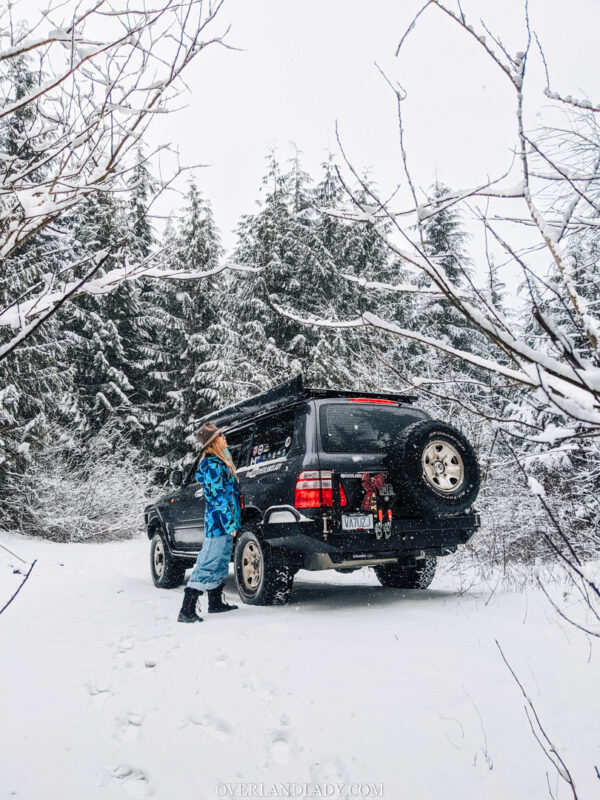 It's been a while since Julia last came out with me offroading. She's been snow hiking and I joined her once. Those cramp-on shoe cleats worked well here too as we hop off the car to enjoy the lake.
What do I have in common with the Tacomas? For now, I could shamlessly say, we have equally poor hitch clearance. It's no doubt a shift from the lifted Jeep Rubicon to a IFS tourer. David could say the same.
When I first knew him, we each had a white Rubicon. He took his rig down Fossil Trail during last year's 4Low newbie run. With a rooftop tent, you could really feel the center of gravity above your nose. Like many Jeep owners, he experienced a run of warranty issues. Closer to the end of summer, he got an offer from some serious buyer – a deal from which David made money! So by the end of 2020, I heard the news that he was looking for another 4WD.
So heere we are, 4 Tacomas and 1 Landcrusier. From Jeep to Toyota… I wouldn't say we betrayed. They each have their own purpose and fun. But with a Tacoma, there's more space in the tub which opens up more options for touring.
I need a ute in my life…One day.
A 80 series Landcruiser visited the lake as we were in the middle of making lunch. Everyone turned their eyes on me… I knew I had to..
Holding my half-eaten taco, I walked towards the guy and yelled "oh Landcruiser!"
80 Series didn't come with 3rd-row seats but he managed to weld in an extra row. The rig fitted 3 adults, 2 kids, and 1 husky!
I enjoy going on trips alone but sometimes you just want to share with friends and family, taking them out to enjoy the nature together.