Introducing my new roof set up!
The all-new Rhino-Rack Pioneer Platform with Backbone system.
Just a little comparison before we get started on the new one. This was the tray that came with the previous owner. Safe to say it's probably been on there for over a decade.
It's served me well for strapping things down but I just wanted something more low-profile and stylish.
That decision was an easy one to make. Since I already have a rhino rack tray, their new generation pioneer platform was my ultimate choice.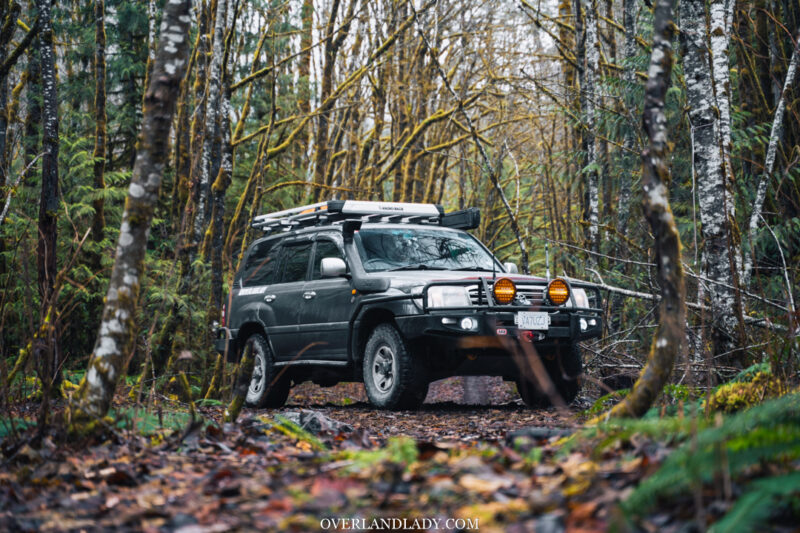 Why Rhino-Rack?
It is the most versatile modular roof rack in the market with over 100 compatible accessories.
The company has been building roof racks for over 30 years so you can trust that they know their rack. After comparing different brands and going through the installing and testing period, it's clear to me that every decision they've made in the rack design just makes sense.
Take the vertical slats as an example. I've had many people running brands of roof racks that run horizontally complaining to me about the wind noise, even with a wind fairing. Having the slats in the same direction as airflow, you can further reduce wind noise and drag on top of the flat design itself. And if you want to strap things down using horizontal bars, there's always bottom supports to use.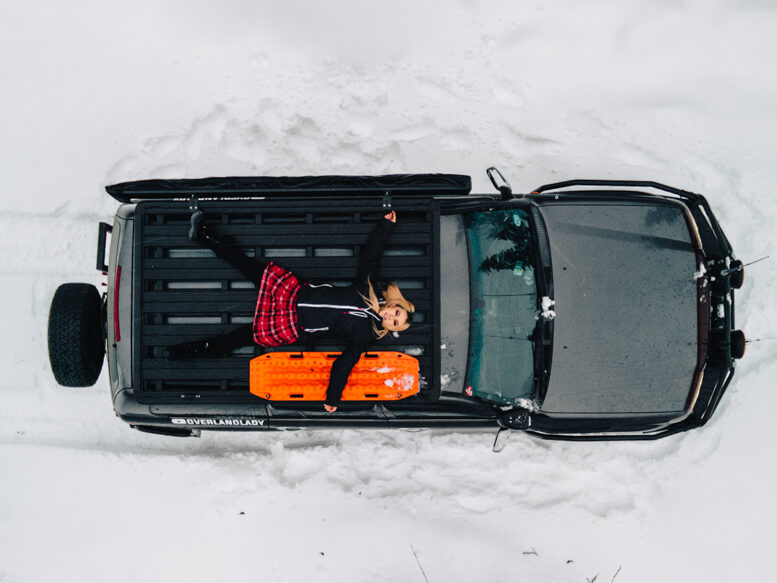 In case you don't know, Rhino-Rack is an Australian Company. Although we have left Australia, their US operations are right in Denver Colorado,
They also have a growing distribution network across North America plus many online channels so getting their parts is never an issue.
The rack is made out of lightweight aluminium with black power coast for corrosion resistance. The corners are made out of fiberglass re-enforced nylon.
The new version has an integrated measuring stip underneath the slats for fast installation. No need to juggle that tape measurer back and forth.
They've added extra channels on the front and rear sides for accessories mounting, like a light bar or work light.
The cool thing is, all four side extrusions have built-in channels to run your wires. This will come helpful when I get a solar panel on top to feed the batteries.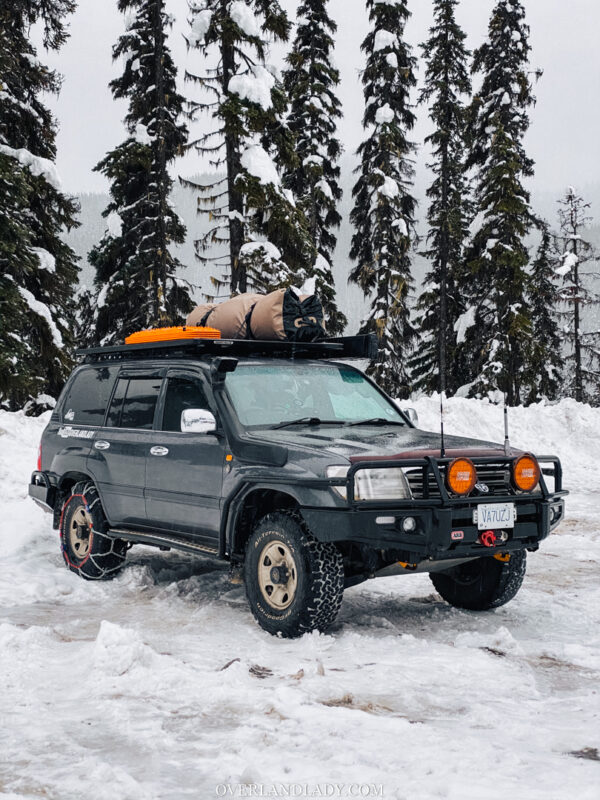 After running just the rack, awning, and maxtrax for two months, I took my time to plan the accessories I need for mounting.
Rhino-Rack Pioneer Platform Accessories
Here are what I picked out: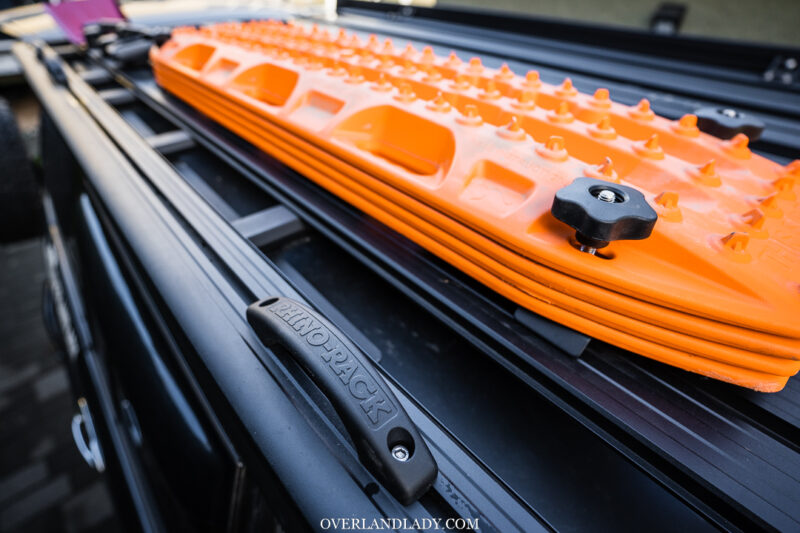 Also still waiting for install is the:
because the required Accessory bar was on backorder.