Said bye to my lovely nephew and cousin's family, I continued driving North towards Coffs Harbour, NSW.
It was early November when I made this trip. Rally Australia was just a week away and I was planning to watch the race on our way down. However, by the time we got off from Fraser Island, the 2019 NSW Bushfire started to grow out of control.
Rally was canceled.
We also saw the aftermath of burnt trees and road signs right along major highway A8…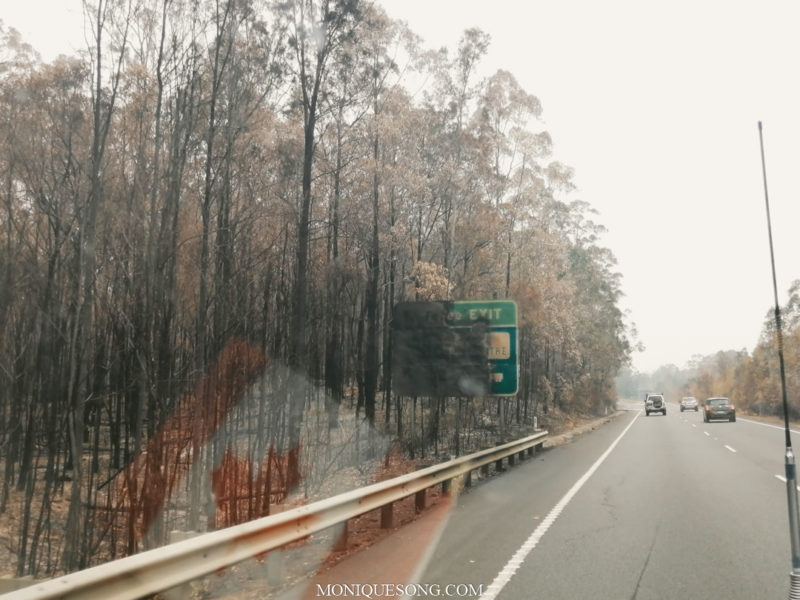 Today's drive was easy. I had multiple breaks, during one of which I watched J's Instagram live while eating an apple. He was recovering Beau's Defender off the trees in a challenging track around Coffs Harbour.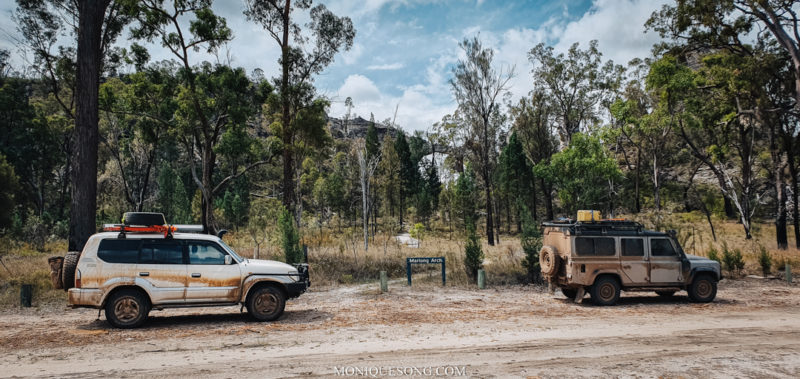 These two met near Charleville, QLD, just after they both completed Simpson Desert Crossing alone. J received a weak stream of signal when he got stuck on top of Big Red – the last section of the desert crossing from West to East. He called me while taking a break from shoveling, and sent me a photo of the visitor book at the beginning of the track. This guy named Beau Waltzing left a note 3 days ago saying he was traveling solo and aiming to get to Coffs Harbour.
I quickly contacted Beau through the Instagram handle he had left on the page. He had finished the crossing and would be happy to share the rest of the trip with J, if he could catch up soon.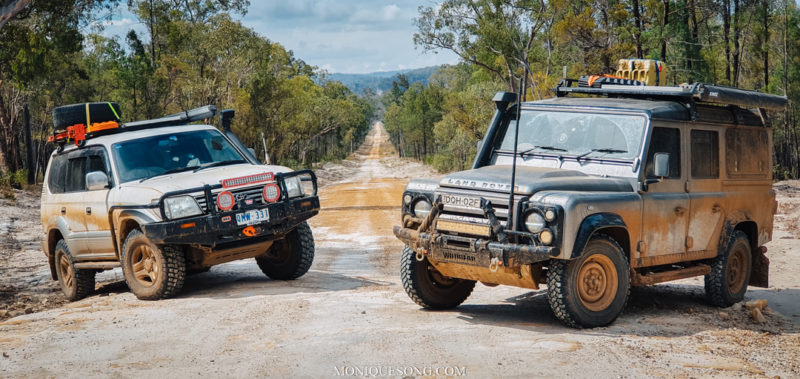 And of course, J did. He drove almost 12 hours the next day and shared a few muddy camp nights with Beau as they made their way towards Coffs Harbour. In outback Queensland, rain makes all the dirtroads soak into swamp.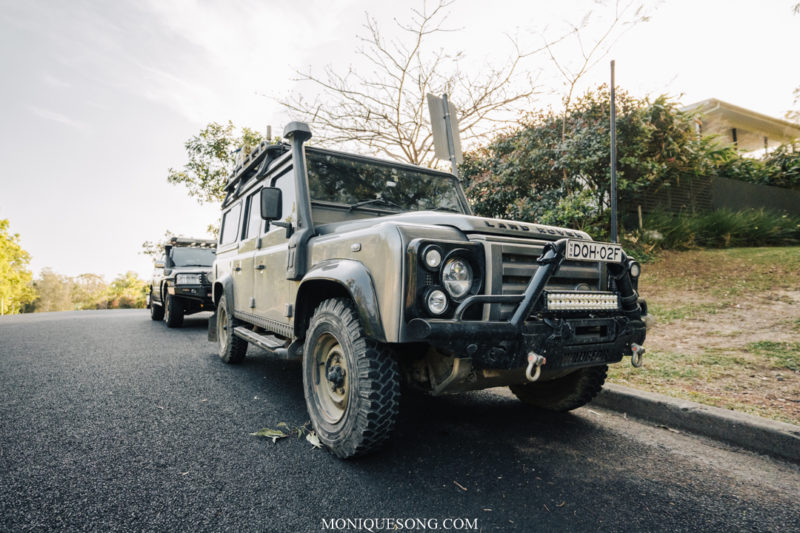 Here we are! Reunited in Coffs Harbour, NSW!