BC is still quite frozen in March.
We decided to spend the weekend in Whistler. For some unknown reason, I couldn't seem to get my snowboard muscles back. We brought snow gears in case I changed my mind – which I didn't.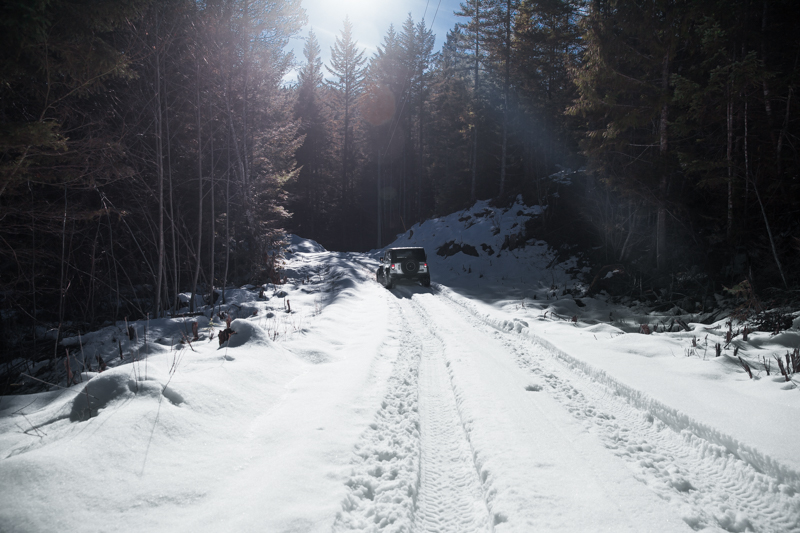 There are many beautiful mountain trails in Squamish that we can explore. We had deflator and air pump with us but Noah wasn't aired down, due to.. laziness? It was quite impressive to make it this far up the FSR covered by fresh snow.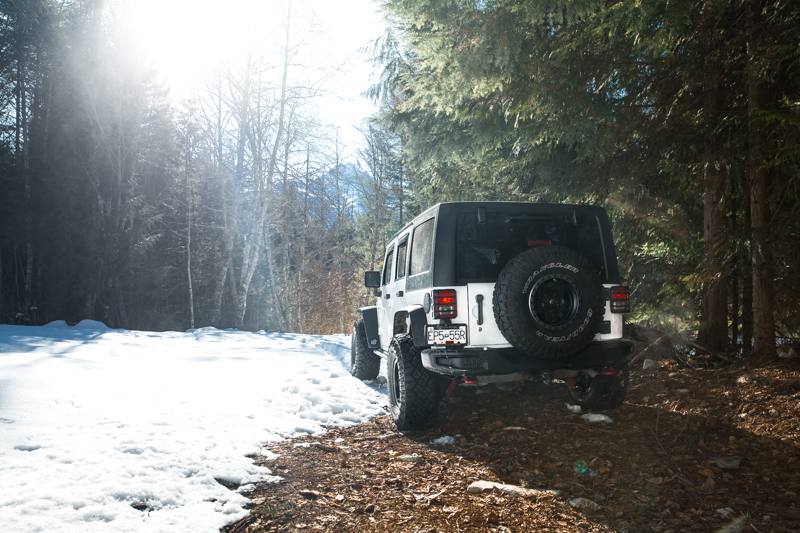 I wasn't completely awake/conscious when J drove Noah up the hill from Paradise Valley. When I opened my eyes, Noah was already parked near Levette Lake camp site.
I tried to edit the photo back to what I saw – but I was shy of skills… Sun shined through branches and leaves, created a color wheel ranged from orange to green, then imprinted patterns and shapes on the smooth snow… It was so breathtaking that I couldn't help drowning in my own exhale.

We wandered through the woods and came down to the lake. I lost myself again on this beautiful frozen surface…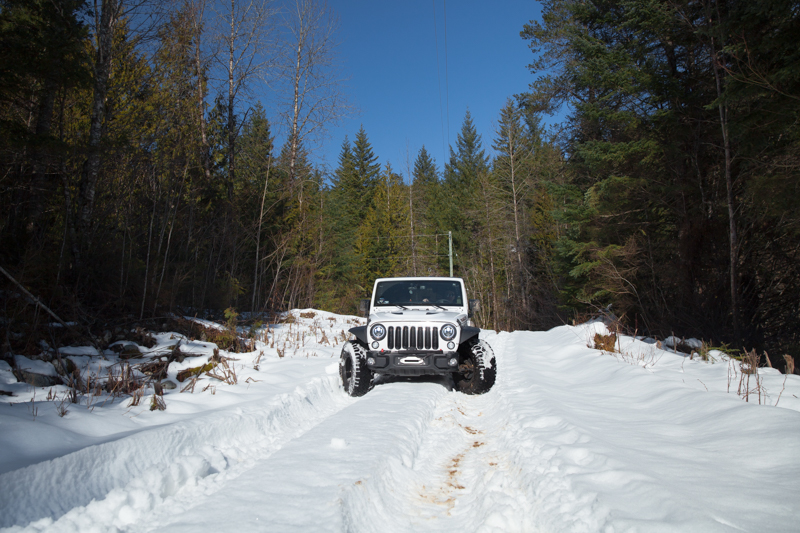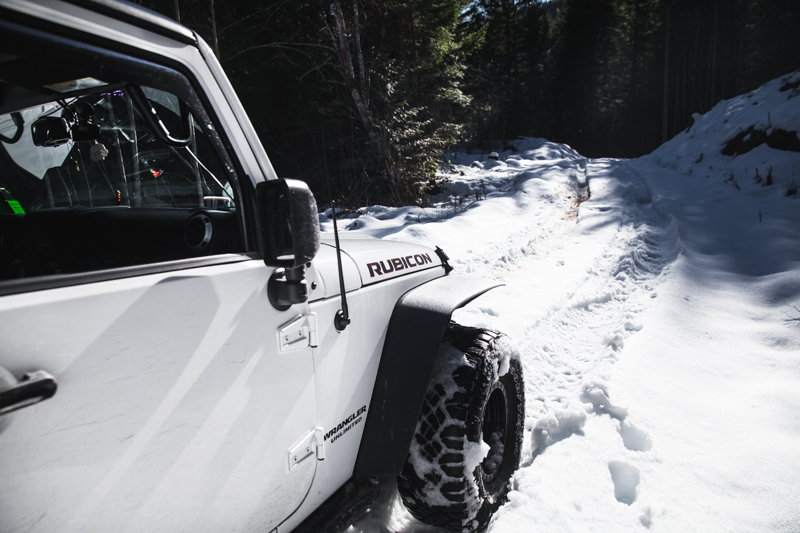 Somehow we spent 2-3 hours exploring the area. I thought I saw "trails" and followed those non-existed path that my mind had created in the woods – ended up coming out from the weirdest ditch… Remember how kids used to play in the wild?
On the way down, there was only Noah's tire track from climbing up. We didn't see anyone other than two people climbing up by foot. I love how Noah can take me to places otherwise I wouldn't!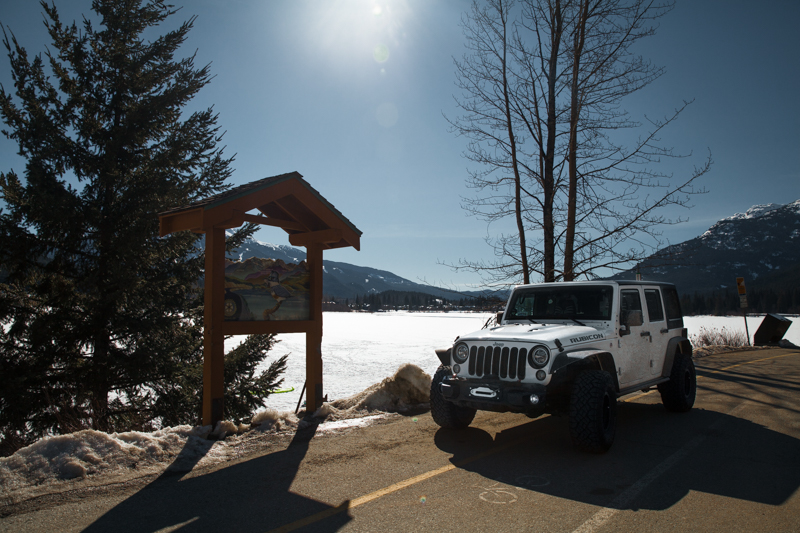 Explore up North, pass Whistler, Green Lake was also frozen. There were someone landed on the ice from paragliding.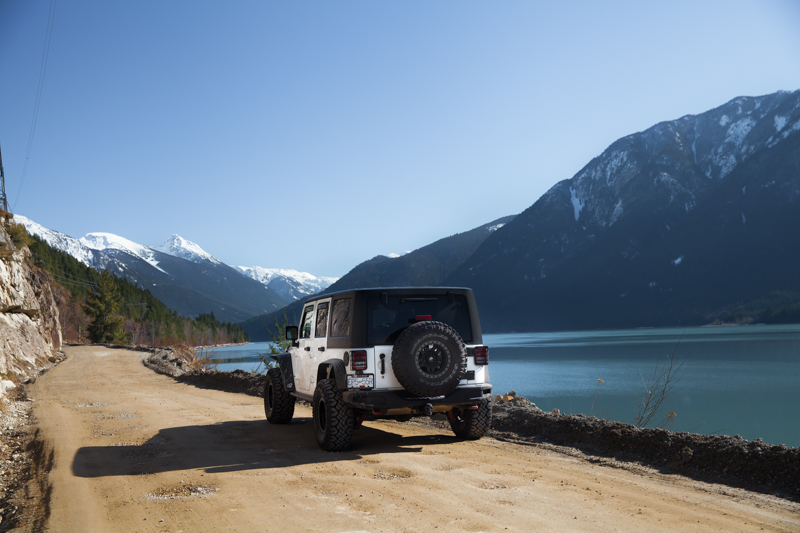 Keep driving along Hwy 99, soon after Pemberton, we branched off to In-SHUCK-ch FSR. Here, the teal-colored Lillooet Lake welcomed us with peaceful ripples.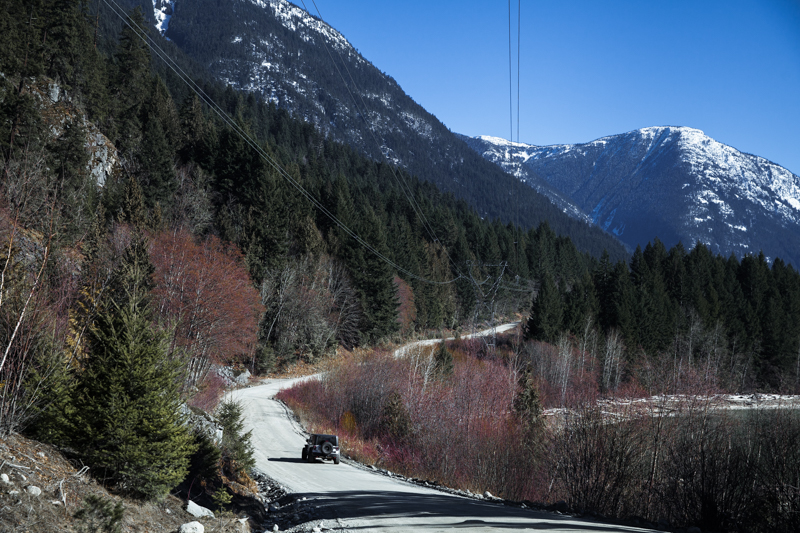 You can't get lost if you don't know where you are going right?…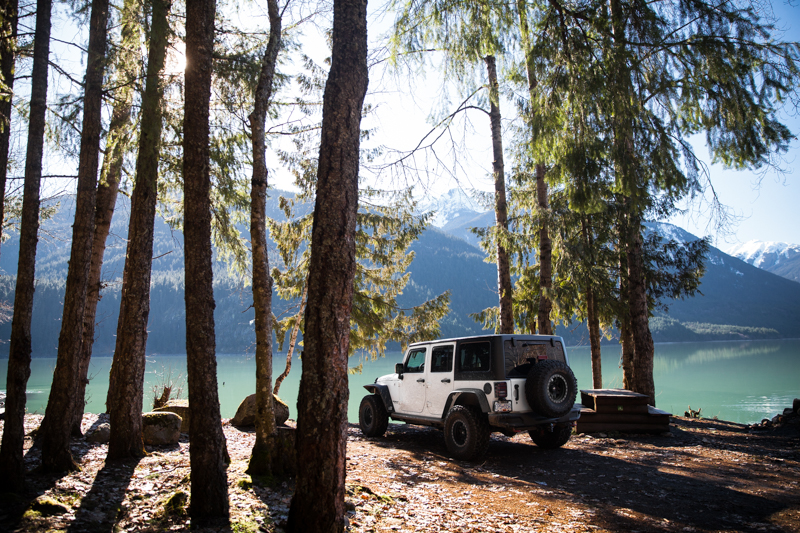 I couldn't recall clearly which campsite it was. But we weren't the only ones here.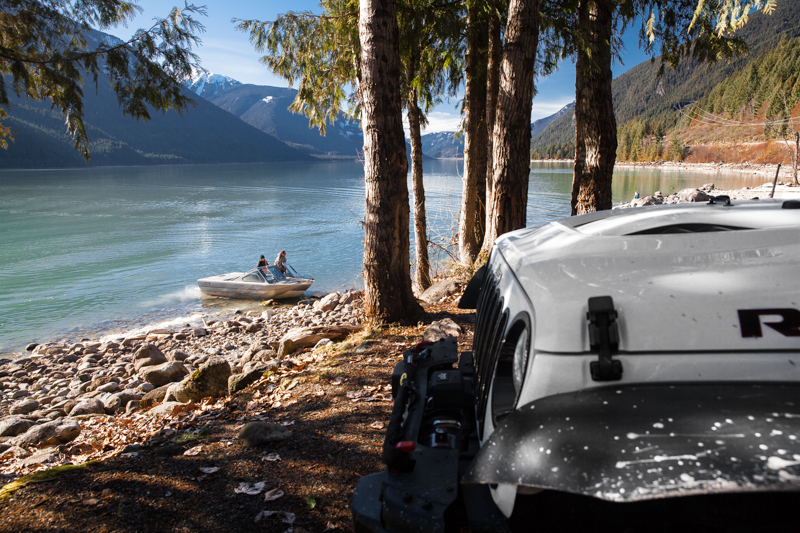 This boat came to drop off.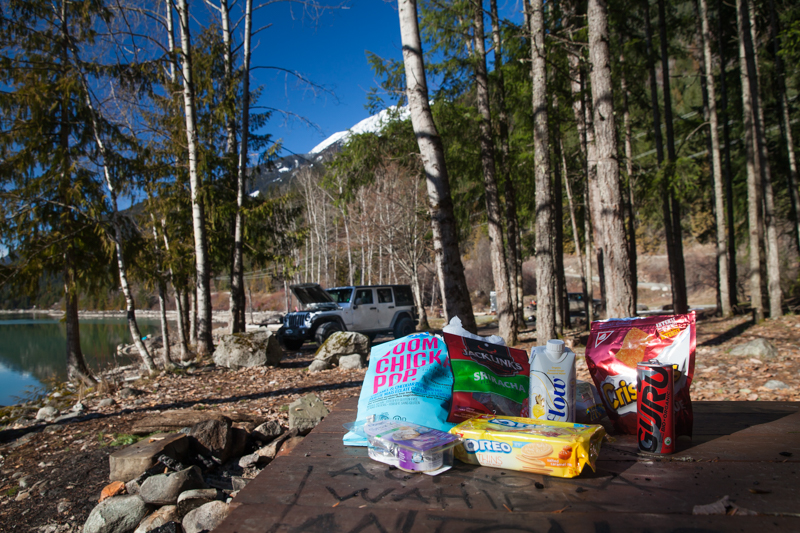 In need of a camp chef so i don't have to appear so unhealthy…