Woke up super early today for a cruise that I am not driving along. My friend, Clement Ting, invited me to the cruise with the local Mitsubishi club he is in.
Although I've been driving Dicken's manual EVO recently – he lives in Calgary but left the car in Vancouver for Vairs Widebody kit – I am not a JDM person and I know very little of Mitsubishi.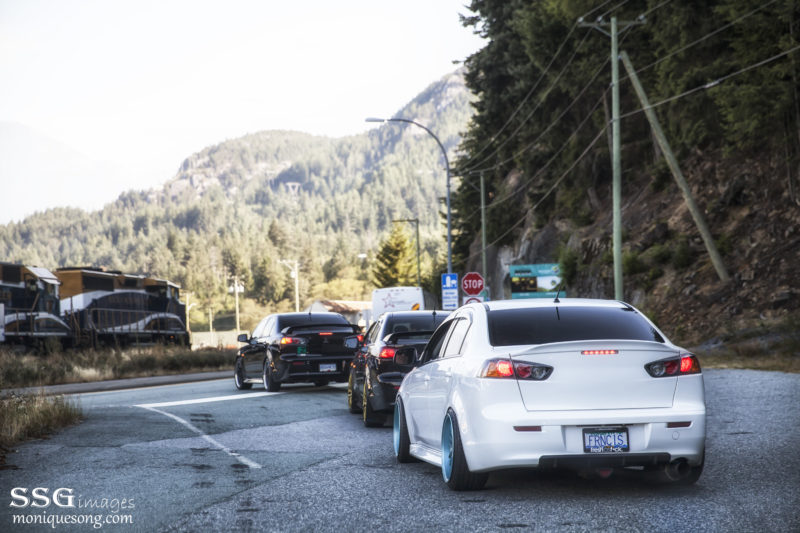 The most popular cruising route: Sea to sky highway 99
The only non-Mitsubishi here – since I didn't drive – Type R swap EG. Owner himself did most of the work on it and there's still a lot to come.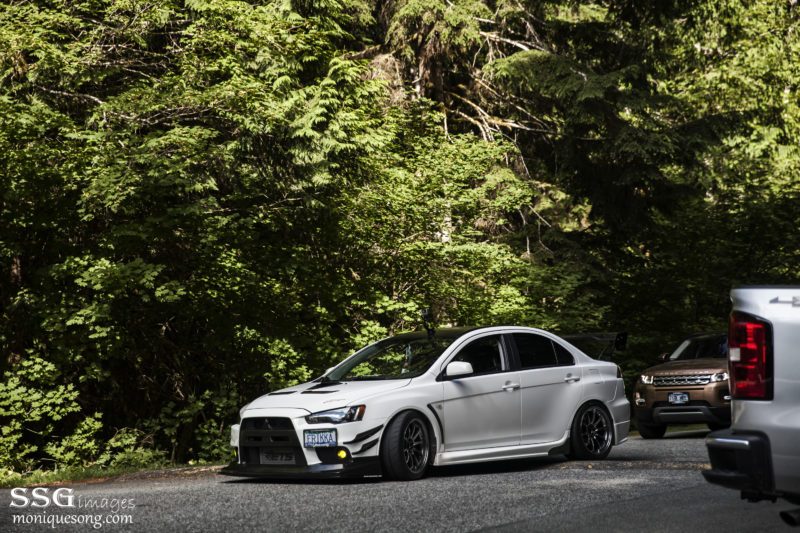 We went pass Squamish and turned in Alice Lake. With the excitement of being here for the first time, I figured it's not very low-car-friendly: lots of speed bumps.
Luckily this crew is function > form. Parked, and we went into the woods where a lake was hidden behind.
While people were setting up tent and BBQ, I quickly scanned around – Beautiful!
Most people in this crew are elder, which made this experience more like a family weekend.
The priceless moment! I had to finish the skewer I was working on asap and take out my camera for this. So peaceful.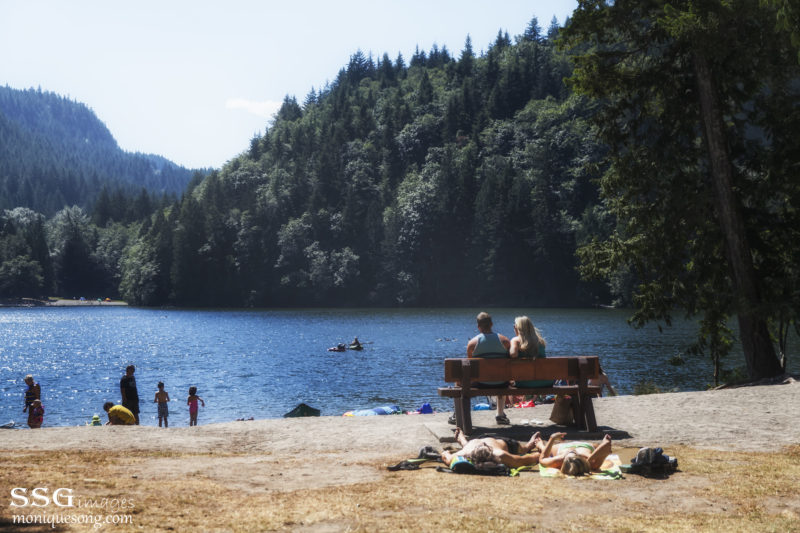 As we move into the shades, it became a sun tanning location…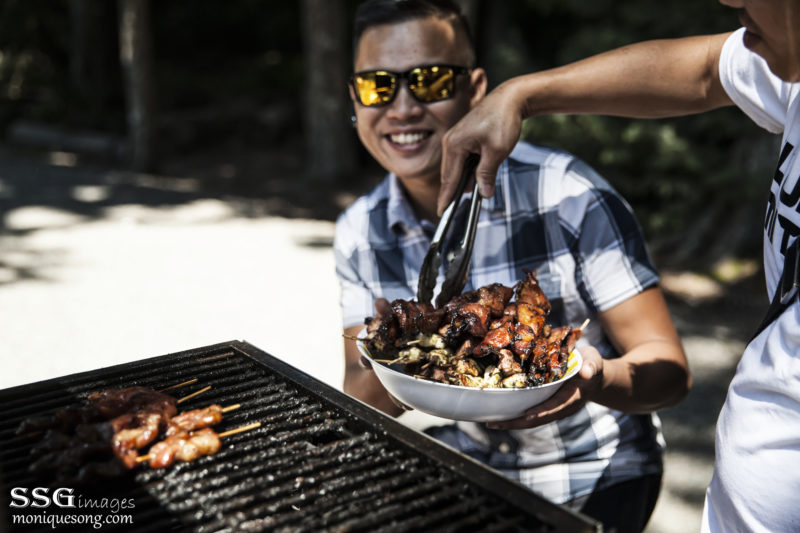 A total of 5 hours by the lake, I had a semi-normal girl life…. (Without telling anyone I am into cars, I was introduced as a friend instead of car girl. Even thought still got recognized by one of them =|)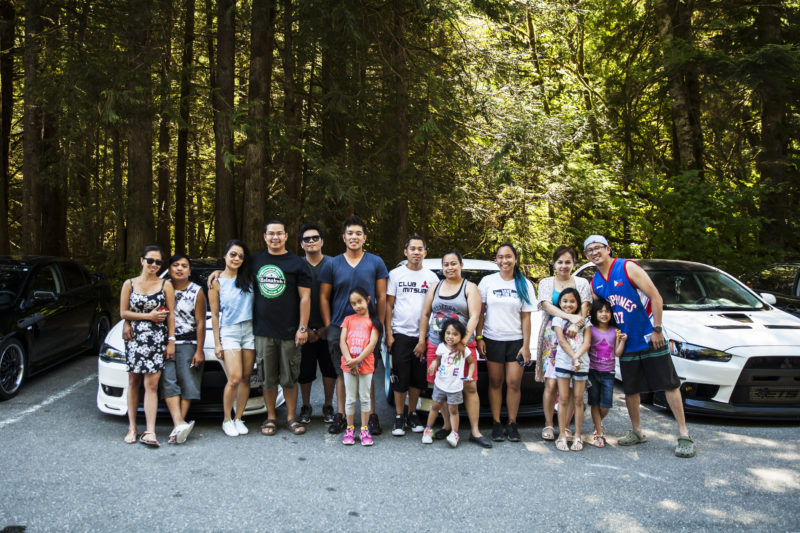 Group photo! And of course I am behind the camera~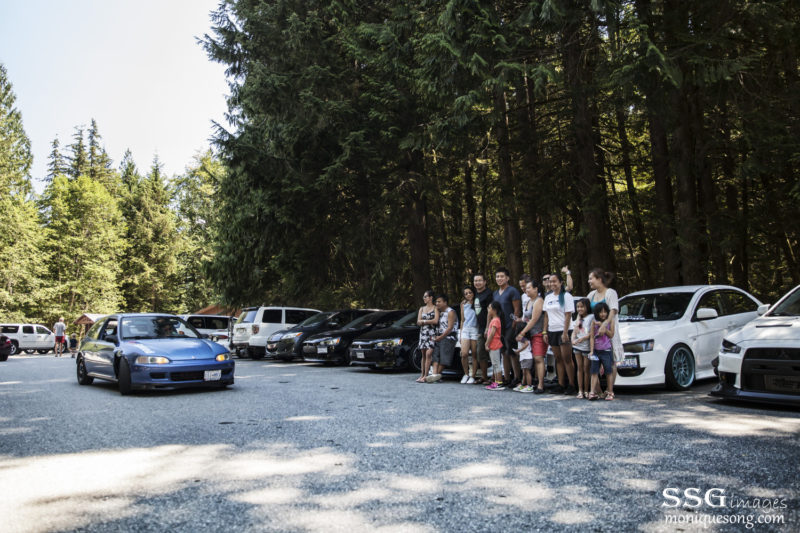 Oh wait.. One more coming.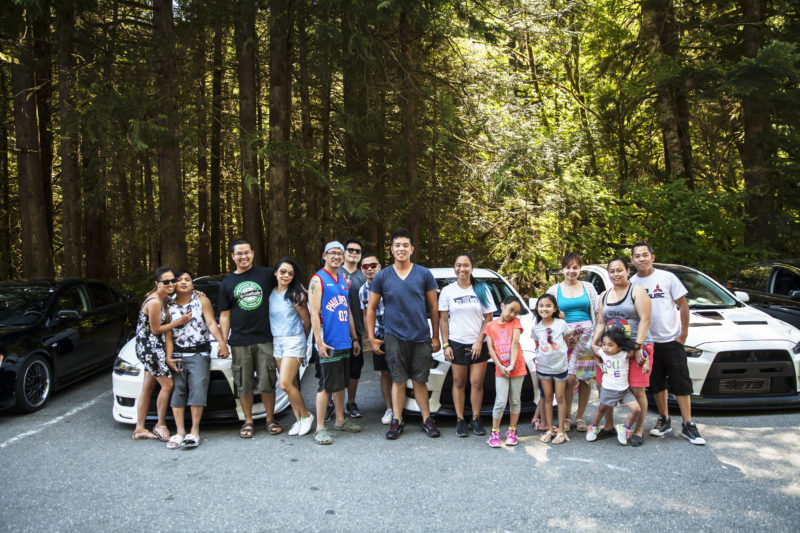 Now it's complete! Thanks Clubmitsu BC for the great experience.