Stancewars is one of the shows I have been to last year and come back again this year. Same location but everything else feels different to me. I cruise down with just a few people instead of a big group. Although my best girl friend is not in Seattle anymore, I got to know more friends in the past year and I feel more comfortable communicate with people, which makes me not so nervous at the show. I get so chill that I roll-in on my level 3 setting – my highest rolling height – to troll everyone watching.
My car has changed so much that people can't even recognize. A photographer (Randolf Serezo) posted a photo on his Instagram: "It was great seeing @moniquesong for the first time!" and posted a photo of the Nightrunner: "Last time I saw @the.tsukinousagi 's car was Stancewars 2014 and I have to say that it changed so much!"
The reality, however, is that Nightrunner and I was staging side by side both last year and this year: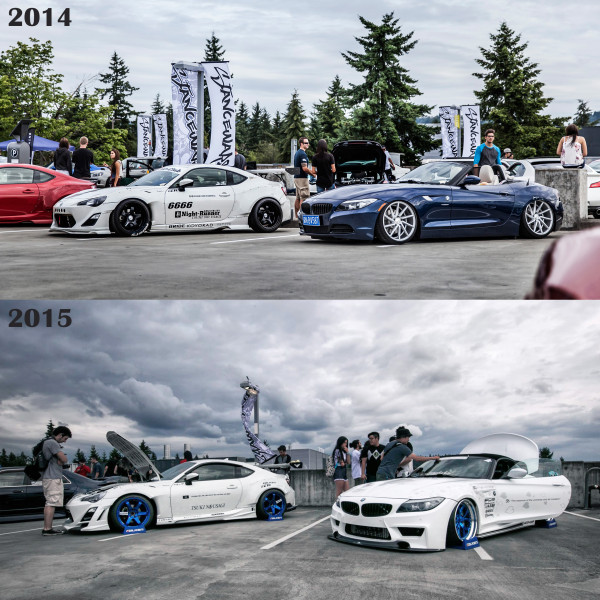 (Bottom photo by Rinat Gazizov)
Changed a lot vs. completely changed. I bet not only one person think it is another car.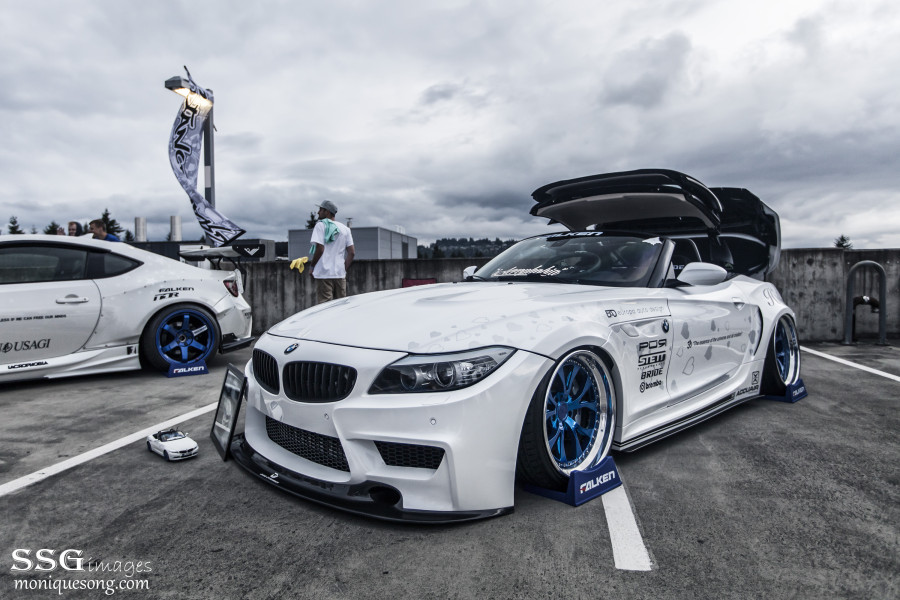 Getting tire sponsor is hard for me consider I am located in Canada. Fortunately, Falken Tires was kind enough to offer me partial sponsorship. At this point, I only have front two tires from Falken but I put their show stand all around – I don't think anyone noticed my rear tires were not what was showed.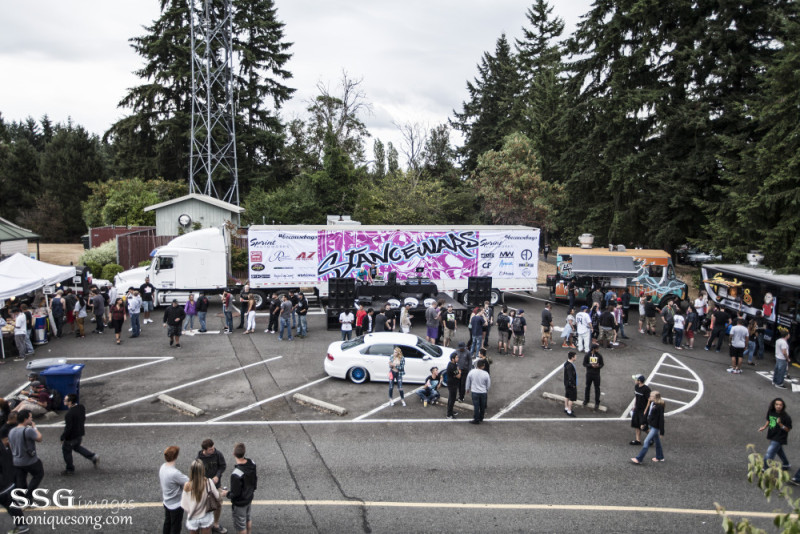 Maybe I went to clubbing way too often recently – I used to be not interested in night activities at all – the DJ was playing club music through out the show and got me "shaking", "jumping" uncontrollably. Why waseveryone so calm?
I roughly looped around the top floor and snapped some photos of each. Most of them are up here, though it doesn't include everyone because I was staying around my car for more than half of the time. I can't remember how many hands I shook and how many people introduced themselves but I definitely look forward to meet more people/owners and get to know their cars/stories in the future.