I joined the monthly Hale Creek Maintenance Run on February 11th hosted 4 Wheel Drive Association BC. It was my first time wheeling with a well organized group and support I received is overwhelmingly nice.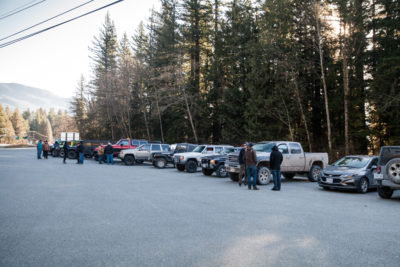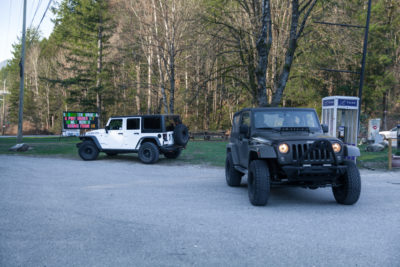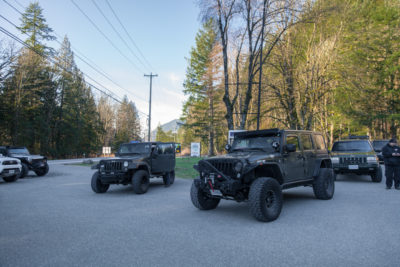 Morning meet up at Sasquatch Inn. As the only Asian female here, I had a tiny bit of doubt whether I would be judged by the stereotype of "Asian girl can't drive"… But this concern eased off after a few talk with some people.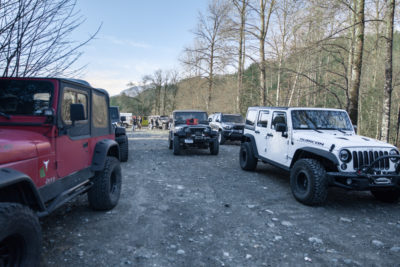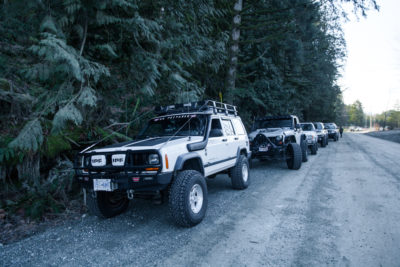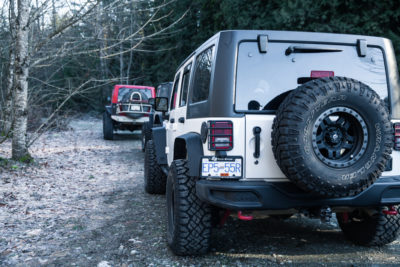 Then we headed out to Salmon Hatchery, where the pavement ends. Almost 20 cars was then split into 3 groups: 1 go through the"easy" route, 2 hard route.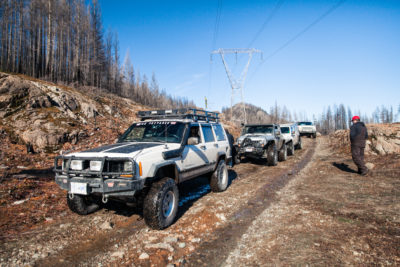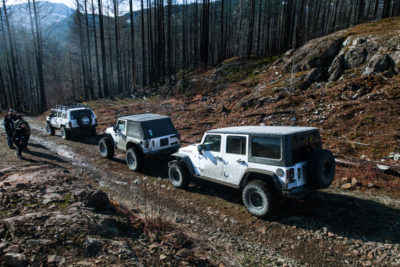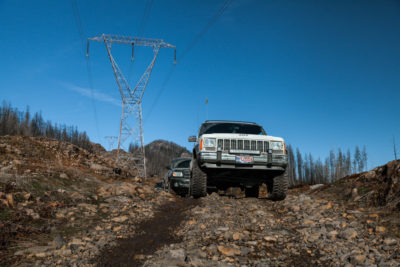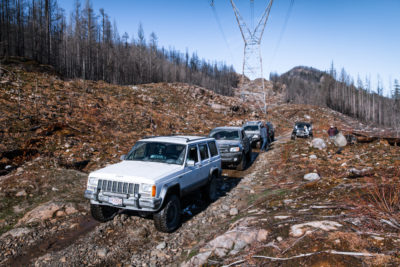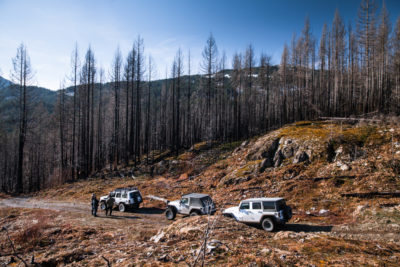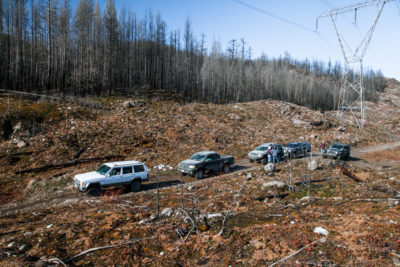 A few weeks ago there was a washout that changed the trial. They were unsure what the "easy" way look like now. I followed the hard way since it's actually not that hard and trial condition was more known.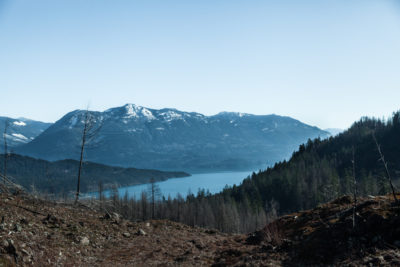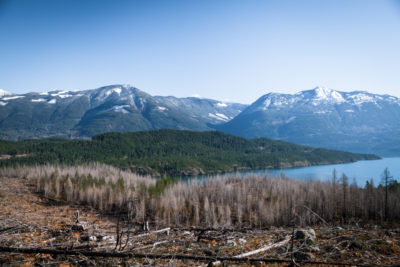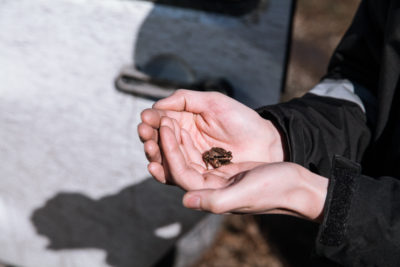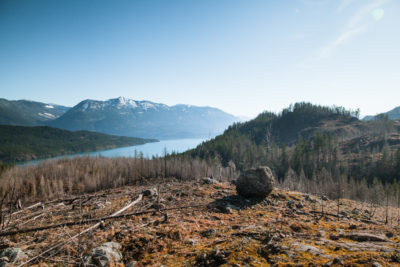 The scenery is stunning. Also found a little froggy friend.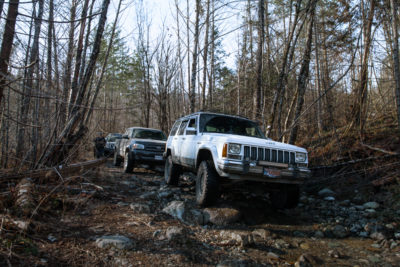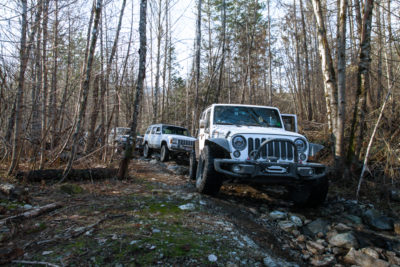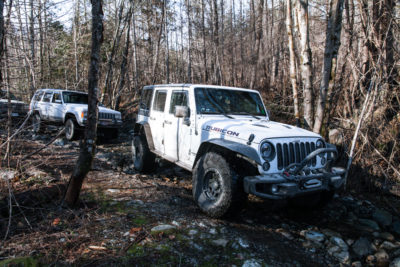 The rock garden got me quite a bit… I've never had a spotter in my life so listening to spotter was something new to me. It may seem like a easy thing to do, but somehow it made me ponder on my life path… I didn't always have a spotter or helper with me, so I'm used to doing things by myself from my own research and understanding.. Sometimes depending on someone is the optimum choice. But growing up without this option, it can be a little uneasy to rely on someone. Not that I don't trust them, it's simply not my default mode of doing.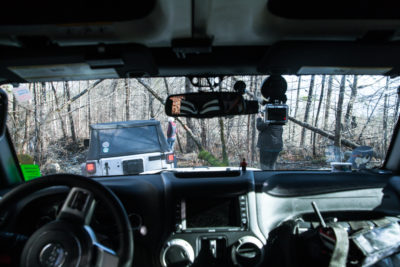 Having someone to watch out for me is really useful in this situation. People from the Association kept telling me listen to my spotter, and only my designated spotter not anyone else. Yes, my spotter see what's right in front of me more than I do. When I am the person taking the steering wheel, both literally and metaphorically as directing my life path, I often don't see which step gets me through, or which stuck me hard. Without a spotter in life, I had to experiment with my limited vision and estimation, which, not surprisingly, can hurt me a little at times…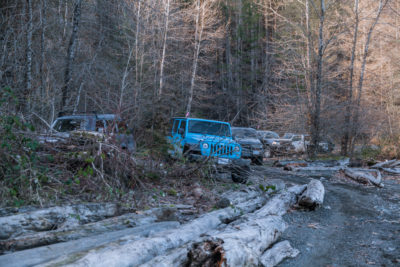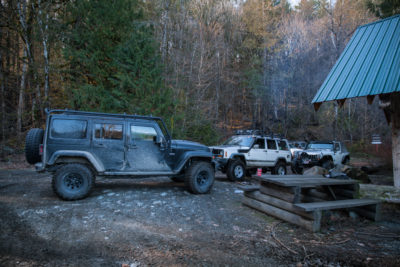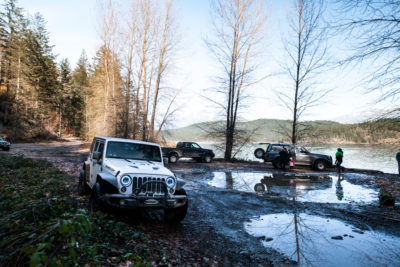 When we arrive at Hale Creek Recreation Site, the other two teams were already here. It's negative temperature now but there were still some campers.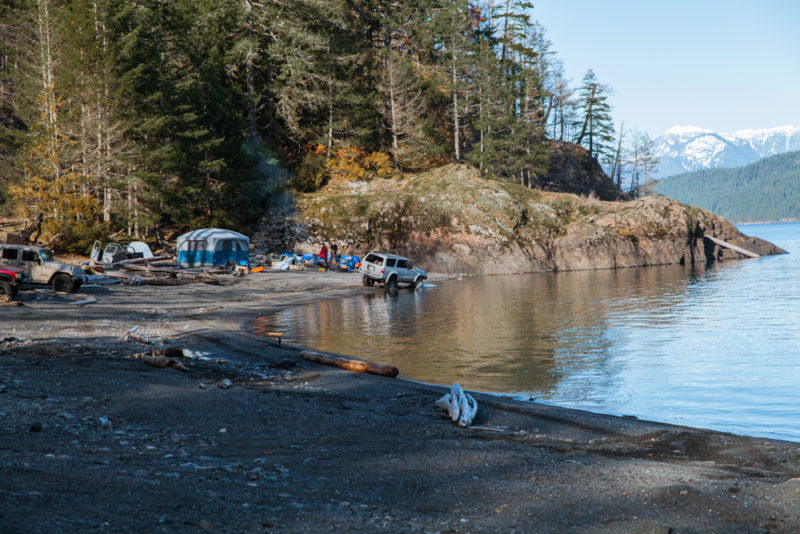 I can see myself camping when it gets warmer. No phone signal for a day or two, fabulous.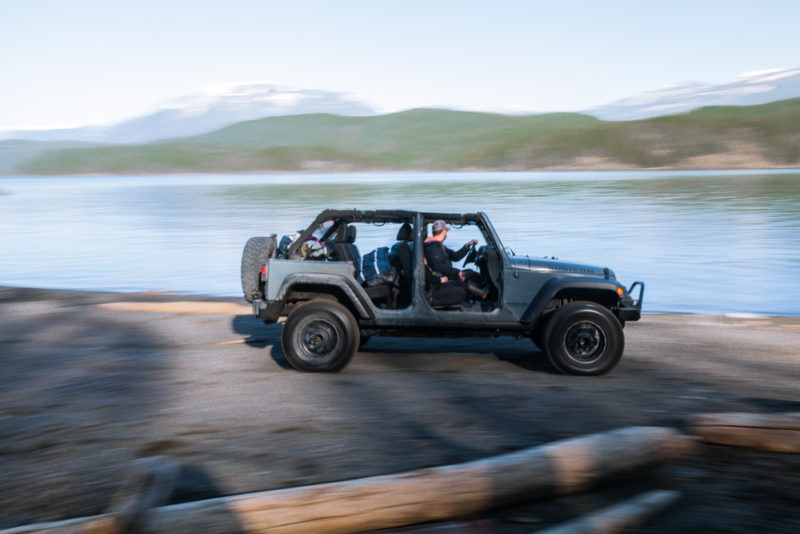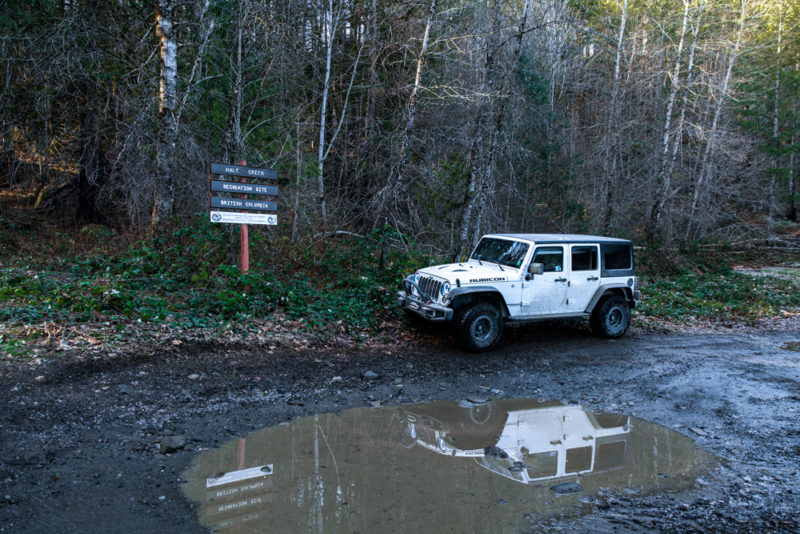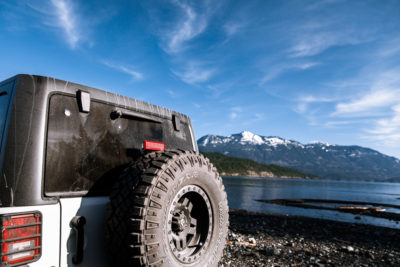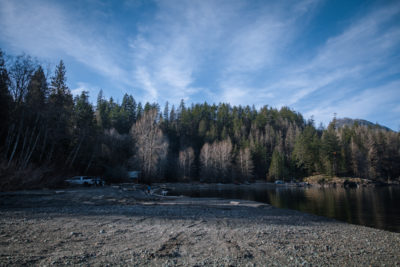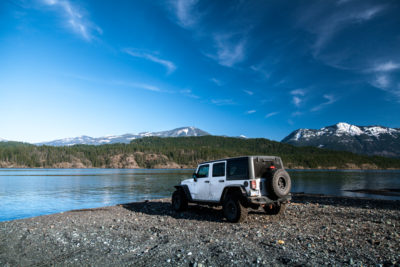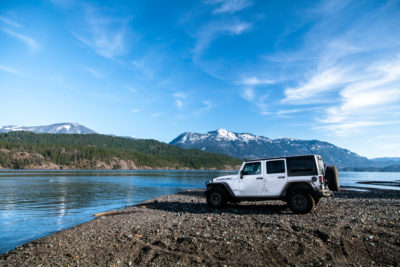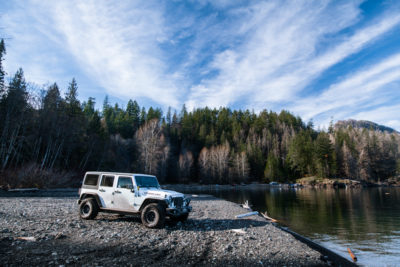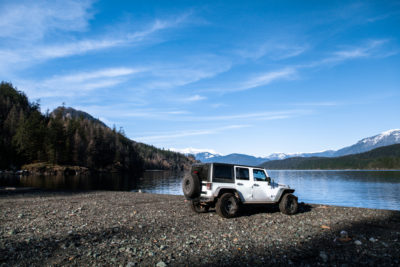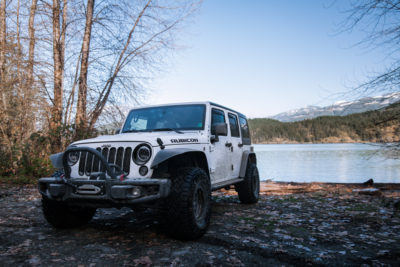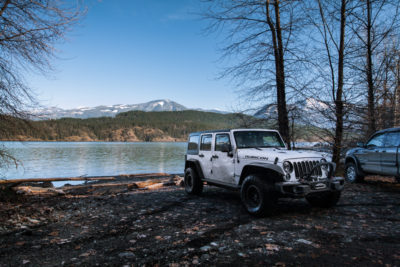 The view is phenomenal. Facing water and mountain.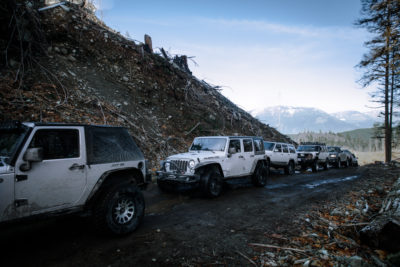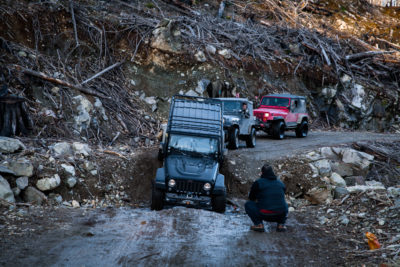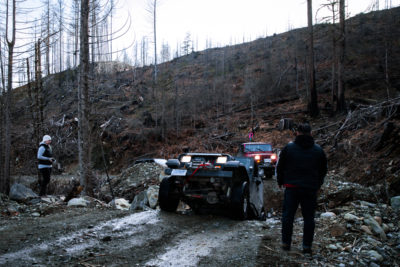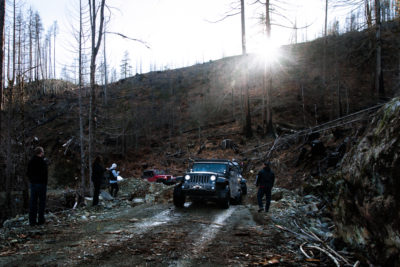 After a short break, we took the "easy" way back up. There were 4 big washouts that added a little challenges to the trial. As a stock height Rubicon, I scraped at some slopes. Good to have protection covering all my bottom.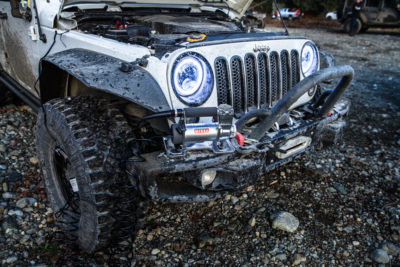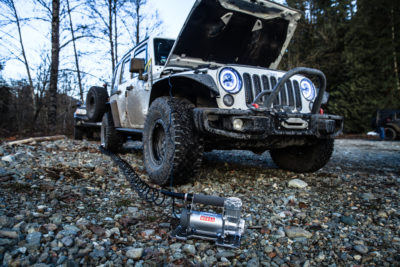 Back to the hatchery, air up with my new Viair 400P portable air compressor. I have 2 Viair on-board compressors in my Z4 for her air suspension. Their portable doesn't disappoint either. Very quiet and fast. My friend said some cheap air compressor vibrates so much that it moves from one side of the vehicle to another while airing up one tire…. These didn't move an inch!
Changed my new crowns on because old ones were broken from all the wheeling.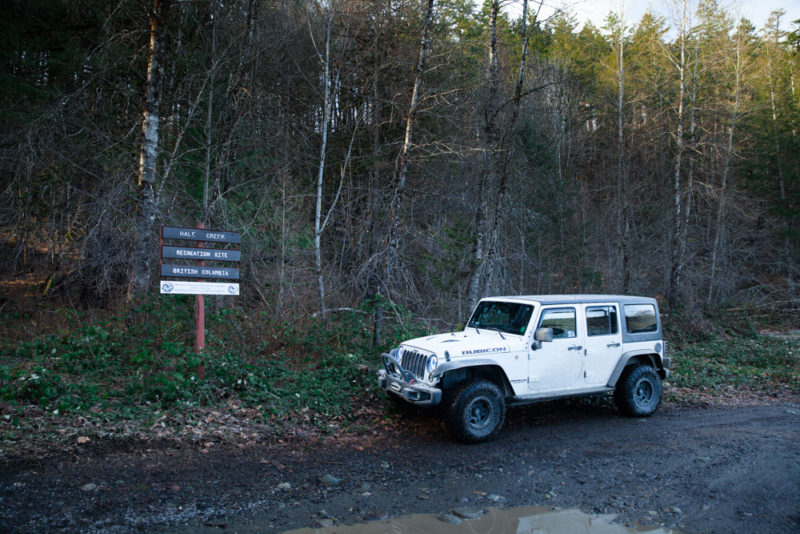 It was a pleasure to join the run with 4 Wheel Drive Association. I was amazed by the help and encouragement I received. No one (at least not that I know of) gave me hard time because I was a beginner. I welcome people to tell me what I did wrong in a supporting way so I can improve. There's sure lots to learn!