Since my Australian trip videos and posts are backdated, I find it slightly ironic posting this at this time. As of April 3, 2020, the whole world is shut down due to COVID-19. I'm isolating at my friend Julia's house and spending every waking moment together with my bestie who came to visit me in Australia last year.
I picked her up from Melbourne airport after a very frustrating drive (It was too early for me perhaps? Or I was simply too excited to see her and missed my exit. No excuse.)
After showing her my place in Melbourne and going through all the goodies she brought to me from Canada, we drove to Geelong, a city just one hour West of Melbourne. Her second day in Australia was spent on the most iconic drive – GREAT OCEAN ROAD.
Looking back at these footages, the massive crowd at 12 Apostles Pole seems, somehow, welcoming. Would you rather stay in isolation or have the freedom to go out as you will? Tourism is suffering, every industry is suffering. But we need to do what's best for our health – for the greater good. Travel can wait, right? We are already planning our next girl trip destination once this pandemic pass.
On her 3rd day in Australia, we explored Geelong city (downtown) while some sort of Sunday market going on. Grabbed the signature Aussie pies and went into the woods for some campfire.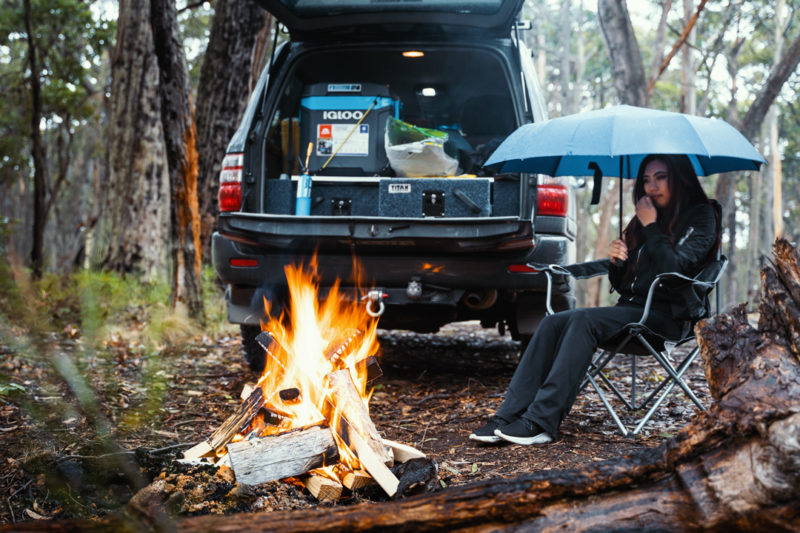 And of course, she's gotta clean up Altar for me =P.