After leaving Fraser Island, we parked our cars at our hotel in Brisbane and hopped on a flight to Cairns. This is the only part of our Australian trip where we leave the Landcruisers behind.
Captain Nigel is coming to visit us in Australia and we are meeting up in this tropical paradise for diving in the Great Barrier Reef. It is advised not to go on a plan within 48 hours of the dive so we spared out a few days in this boutique city.
Hostel
Gilligan's was no doubt the best hostel in Australia. Each room has its own ensuite so no carrying toiletries and towels down the hall. The three of us stayed in a 4-person room without the 4th guest – cheers to the privacy! There's a common area and a big kitchen and on every floor. You bet we had some kickass breakfast since Nigel is cooking.
Fun fact: I received my MBA interview notice email just after landing in Cairns. And I did the Skype call in Gilligan's common area early in the morning.
Money saved from choosing a hostel instead of a hotel found its own way out of our pocket. J rented a BMW M240i for the last two days in Cairns. His reasons: it's a white convertible BMW with inline 6 engine – it's like Hitomi. A little story on this later.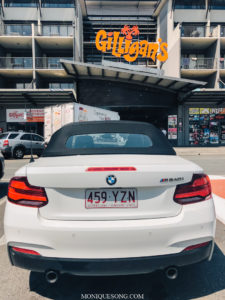 Great Barrier Reef Diving and Snorkeling
Great Barrier Reef – a place that doesn't need a description. World's largest coral reef system composed of over 2,900 individual reefs and 900 islands stretching for over 2,300 kilometers along Queensland coast. Diving in the reef is a bucket-list item for many and today we have the privilege to tick the box.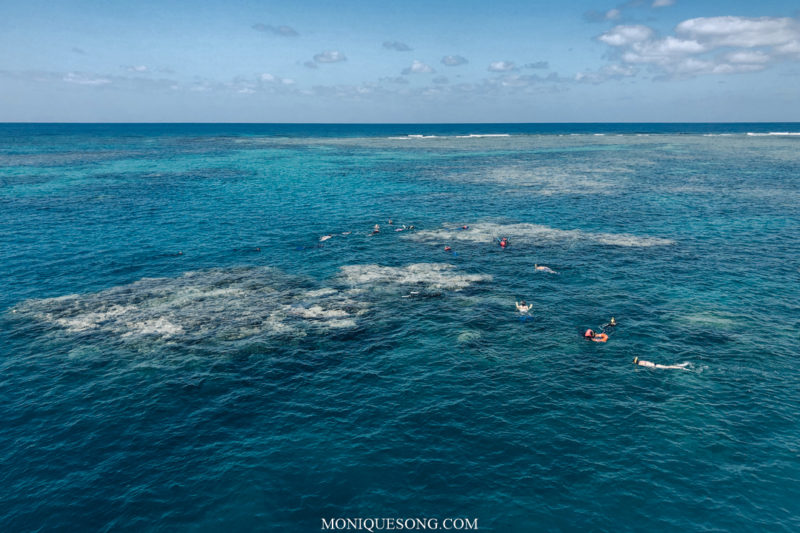 We booked a tour with Down Under Cruise & Dive for snorkeling and diving. Two diving spots with beautiful coral and fishes. You can also do your PADI diving certification with them.
In the video, you can see I've gotten over the panic of jumping into the ocean. However, a strong unknown fear still kept me on the water surface. I tried to dive with the others but the way air bubble hits my face and the thought of being so far away from actual air (no the air tank behind me doesn't count) made me unable to calm my heart. Plus I had trouble equalizing…
Well, baby steps. I will make it one day. Just not today.
Small tip for being on a cruise all day: Wear sunscreen and cover-up.
It may not feel like burning when the ocean breeze keeps your skin cool. UV is harsh regardless. All three of us got pretty sunburnt. You can see the shape of my swimsuit on my back for days to come.
Esplanade Boardwalk and Lagoon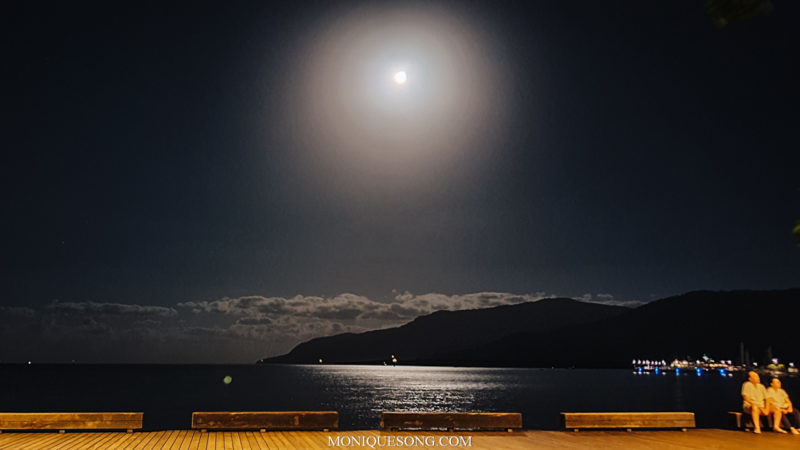 After a long day, sit down by the water for dinner and go for a walk along 2.5km Esplanade Boardwalk. The lagoon is just at the corner, offering 4800 square meters of saltwater swimming waterpark.
Cairns will make you enjoy being outside at night. Warm enough to be in a dress and peaceful enough not to worry about safety or rowdy people.
This is a must-see if you are in the area. Family-friendly zoo focused on crocodiles. There are many demos and shows throughout the park that's going to make your day filled with fun and knowledge. Be sure to wear comfortable shoes because there's going to be a lot of walking (and running if you are excited or catching the boat).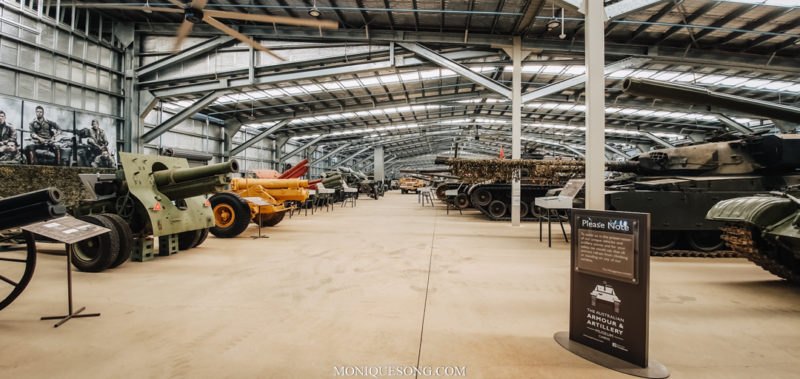 J loved this place!
If you are interested in military things, this is not a spot to miss! They have a huge collection of machinery sectioned by country and region.
The museum is right by Skyrail Rainforest Cableway which we skipped due to time and priority.
Our last day in Cairns allowed us a few hours to wander. South into the mountains. Take a dip in the natural waterhole/lake
Other natural attractions around the areas are Babinda Boulders, Golden Hole, Clamshell Falls, etc.
The Story About Car Hire
I really wanted to love this "Hitomi knock-off". In the video, you can hear me critique why I don't like this M240I. Though I will admit, complaining about the backseat of a coupe is a bit unfair.
This BMW was hired through Europcar rental company. Everything was fine until one month after our trip, a $1000 AUD payment to Europcar appeared on J's credit card. At this point, we have already returned to Canada. Through an initial phone call with Europcar, J was told that the payment was for "vehicle damage". However, the BMW was returned with not a single scratch. An employee checked and signed off on the paper at dropoff. We did not receive any invoice regarding this damage payment. Nor were we ever made known of the kind of damage this is. When we asked for the invoice and detail about the damage, Europcar stopped returning our phone call.
Fortunately, the credit card company was able to claim the amount and debit us back.
I have no intention to undermine any party. Though we hope that our horror story experience could help you in your future decisions. We had a wonderful car hire experience with Hertz in Melbourne after sending Landcruisers to port. There were some toll payment issues but they solved it in a highly professional manner. Thank you, Hertz!