I'm long overdue for an offroad trip in the BC mountains. Since I've returned long enough to clear from self-quarantine (was a bad idea to visit China) and Captain Nigel is in town for the weekend, we gathered a group of friends to visit some hot springs along West Harrison.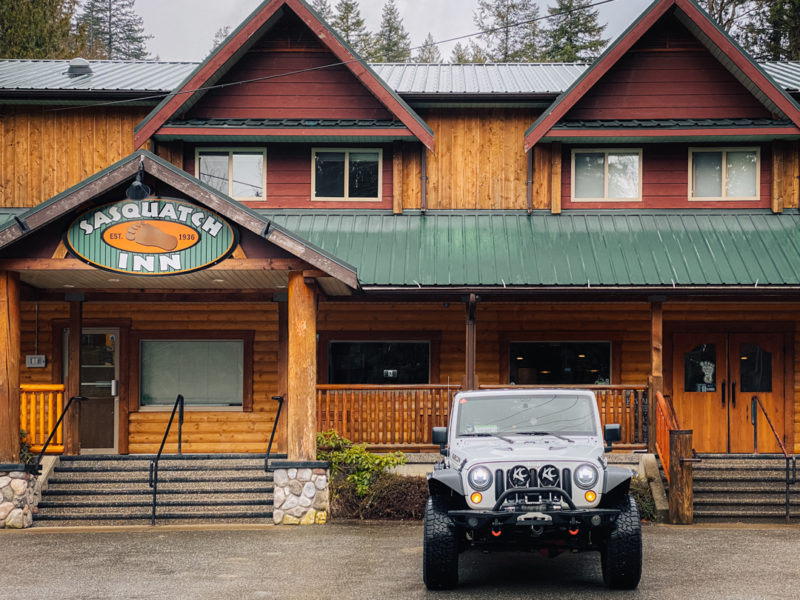 Our day started early as we had a long way ahead: starting from West Harrison FSR, taking a lunch break at Hale Creek recreation site, then continue North West all the way to Pemberton. That's roughly 160km of forest road. And from Pemberton, there's another 3-hour drive back to home in the Greater Vancouver.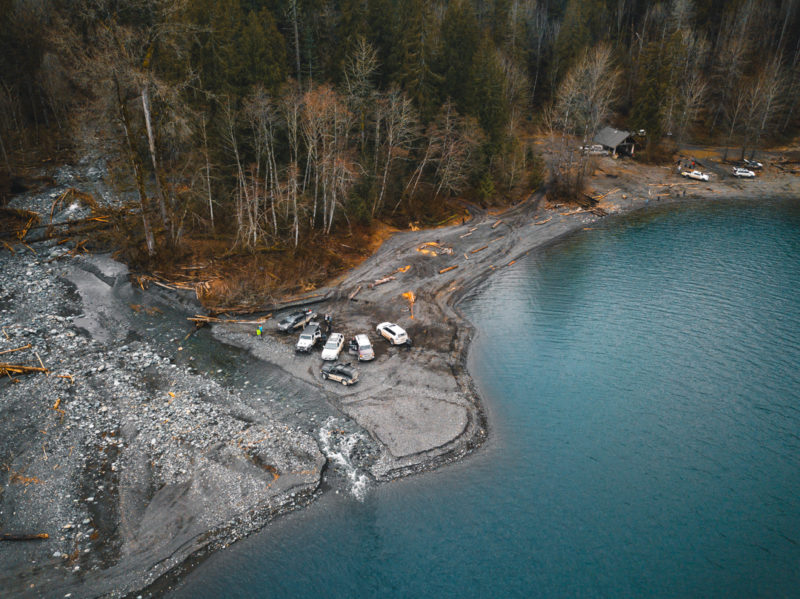 There are two hot springs along the way, we originally planned to go to T'sek which has multiple tubs. However, due to an unpredicted incident shown in the video above, we opted for Sloquet which was closer to our location then.
A couple of weeks ago, weather damage on West Harrison FSR created a few washouts. The biggest one would be at 60km point. A week ago it was only passable to vehicles with high lift and at least 35″ tires. We had some stock vehicles in the crew, namely Mike's Lexus GX460. In order to make sure everyone's safety, J did a solo run two nights earlier.
According to his dashcam footage, the washout was a lot smoother than a week ago and is now "stock friendly" to 4WD vehicles.
With that assurance, our convoy of 6 began our trip from West Harrison towards Pemberton.
As we got back on the main Forest Road, getting closer to that 60k washout, two Jeep wranglers came down the opposite direction. They rolled down the window and told me a Cherokee was stuck right in the middle of the washout. It had no tow point. They tried their best and couldn't do anything to help so they turned around. "Have fun with that" they said. And you bet we would.
The situation here, all-wheel drive, street tires with not much tread left. The exhaust on the rock so couldn't back down. We even checked its owner's manual, no tow point. We warned the owner that in order to get them out, there could be some damage on the wheels or suspension. They had a spare tire in the trunk and after being stuck here for two hours, they just wanted out.
But seriously, Jeep, why would you design a vehicle without tow point?
We got to Sloquet Hot Springs just after dark. Had some more chef-grade camp food and took a dip in the water.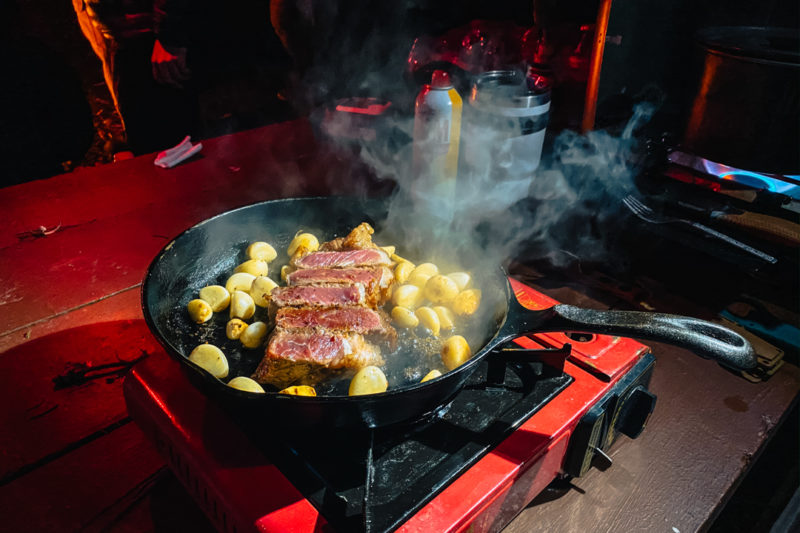 The Cherokee we recovered also showed up half-hour later, they made it through! You never know what's on the trail, terrain changes all the time due to weather and even if you are capable, others may not. All we can do is try our best to help each other out. With the right gear, you can recover almost anyone. It may be a bit harsh to say but, if it didn't work, you didn't try hard enough.