April, the month when grocery stores are filled with chocolate eggs and bunnies.
It is Easter long weekend, which means we have 4 days to be away from standard responsibilities and civilization. Being in Melbourne without family also means I have the freedom to choose the mountains over dinner gathering and binge eating.
My attention naturally turned to Victorian High Country. It is a mountain range located in a few hours East of Melbourne. Similar to a smaller, Australian version of the Canadian Rockies.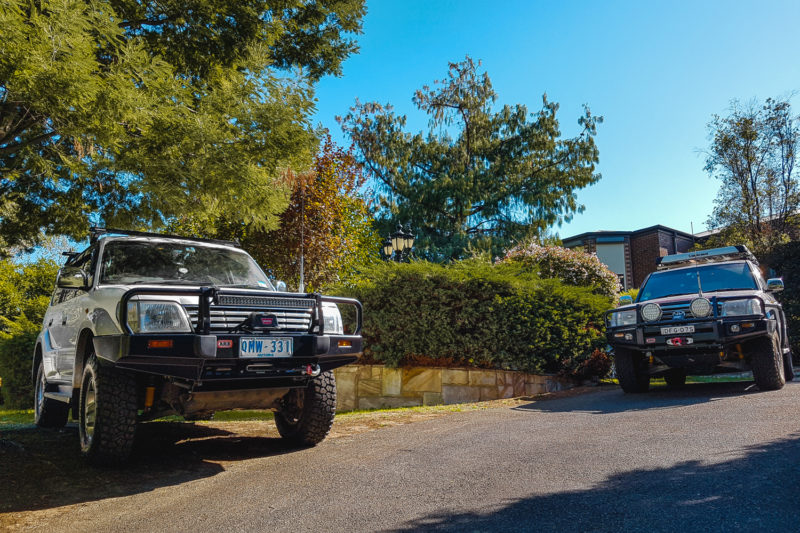 Our first day involved some exploring around Cathedral State Park with the destination of reaching the Rubicon village. Although the gate to the village was closed and we were not able to get into the historical site, the scenery along the way was definitely worth it.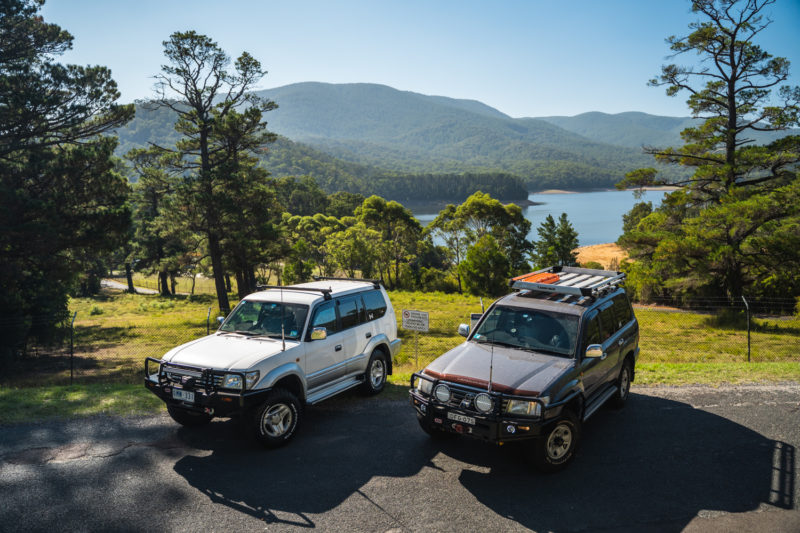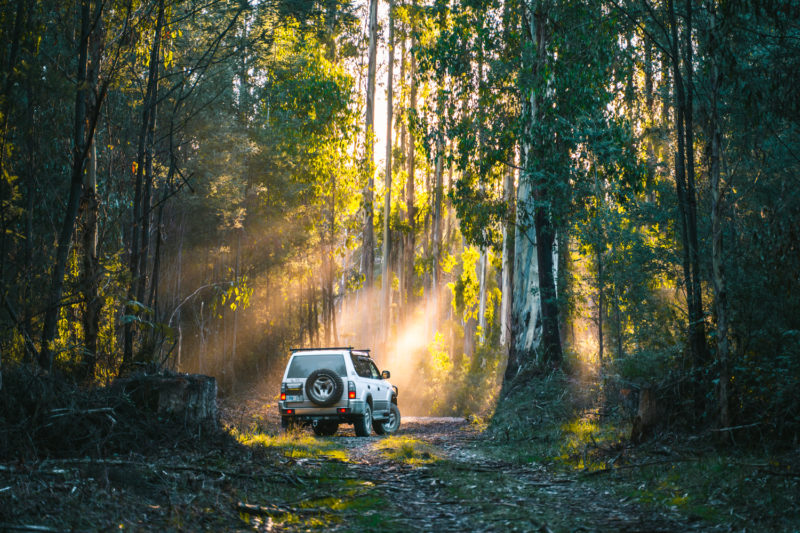 As day turns to dusk, we returned to the bitumen and set a course towards our accommodations in the village atop Mt. Buller. This is when we "scored" our first road kill.. and it is not a kangaroo or wallaby.. More to be seen in the video.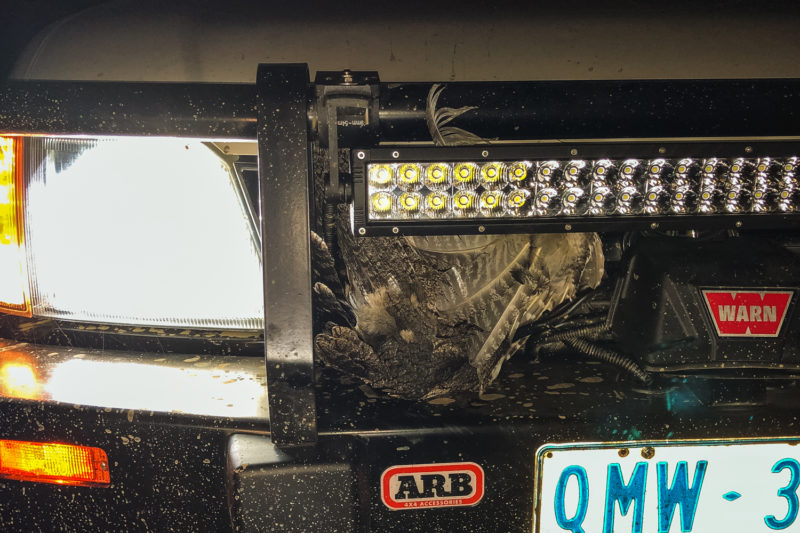 Mt. Buller transforms into a fully serviced ski hills & resort in June. Perhaps by then I can visit again to experience snowboarding in June-July. I'm still trying to get used to the reversed season down under.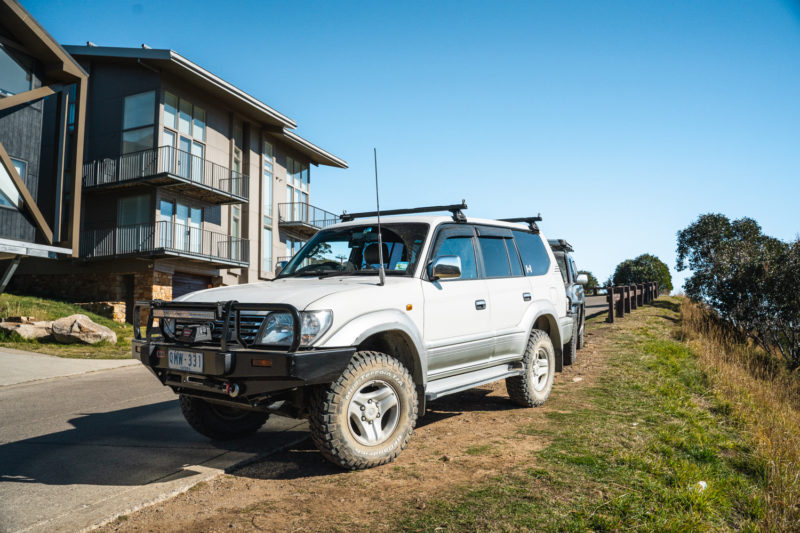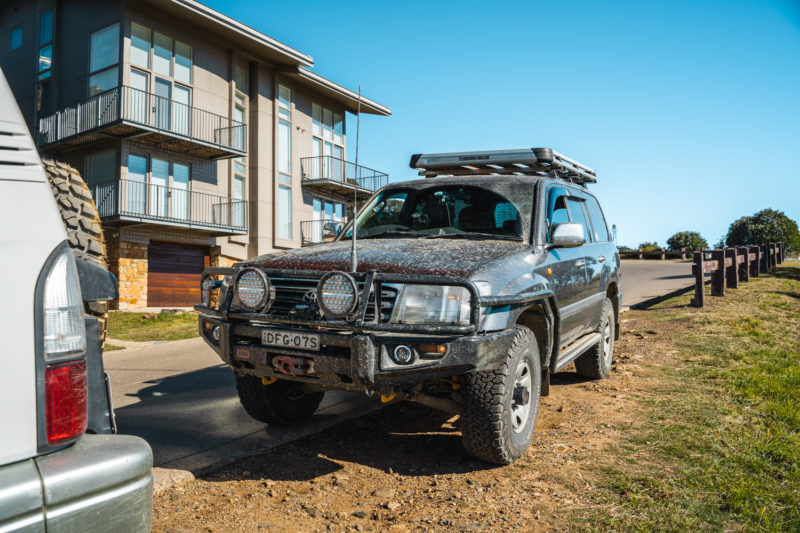 We are officially into the High Country!
There are countless mesmerizing 4WD tracks, flats, and huts built by people that used to live/shelter in the mountains.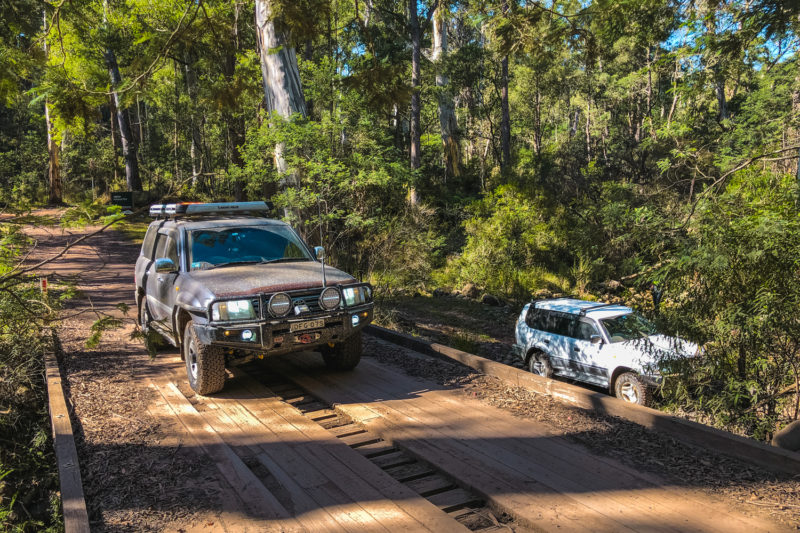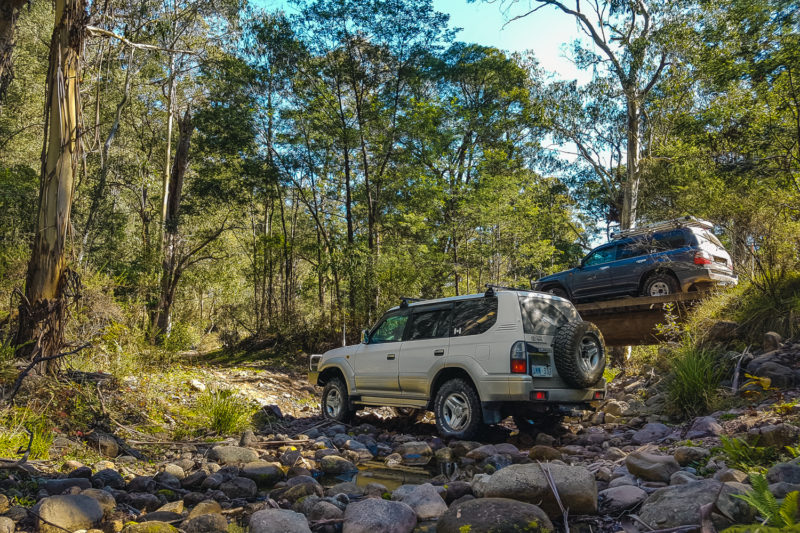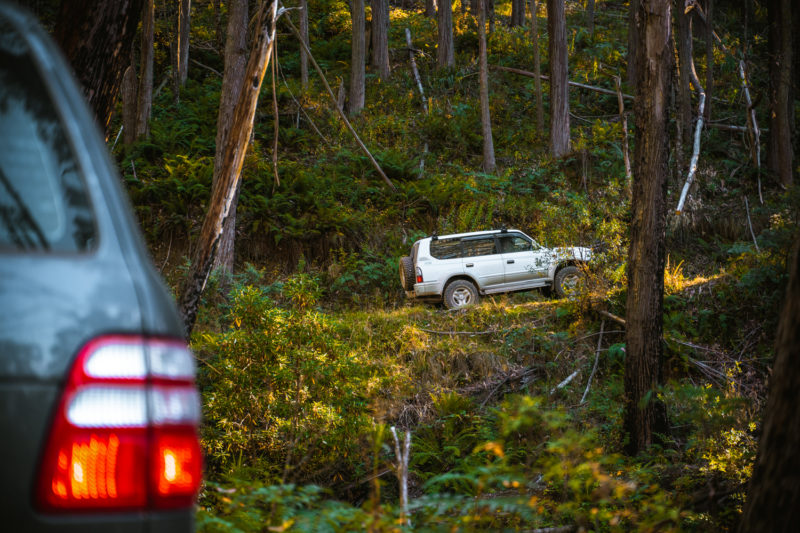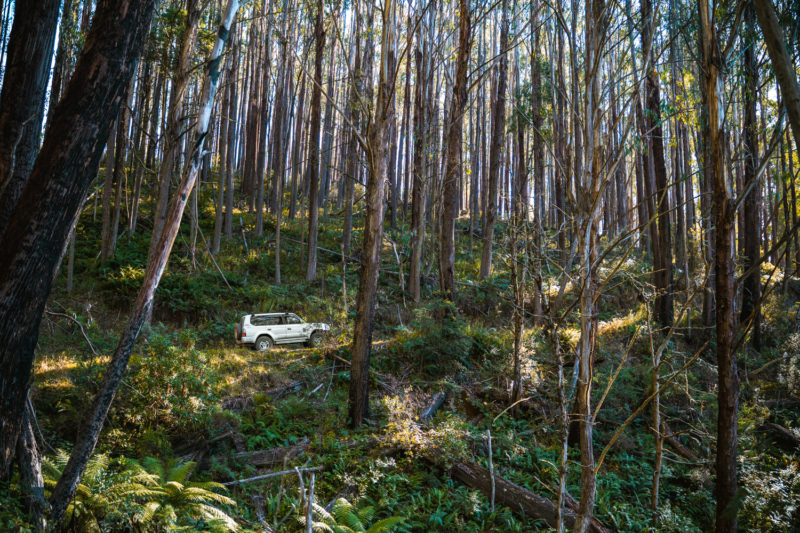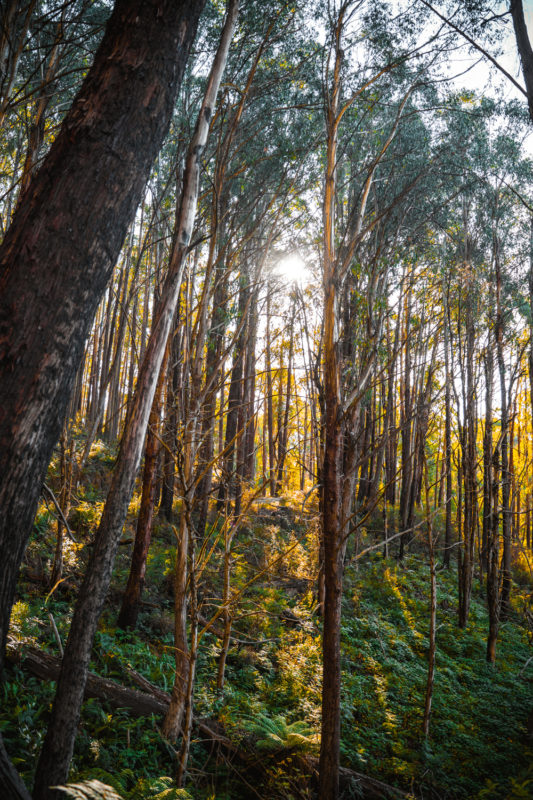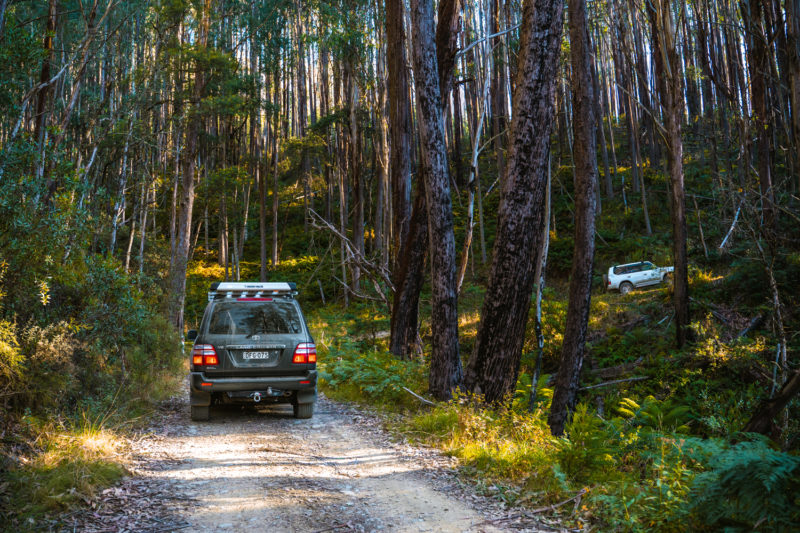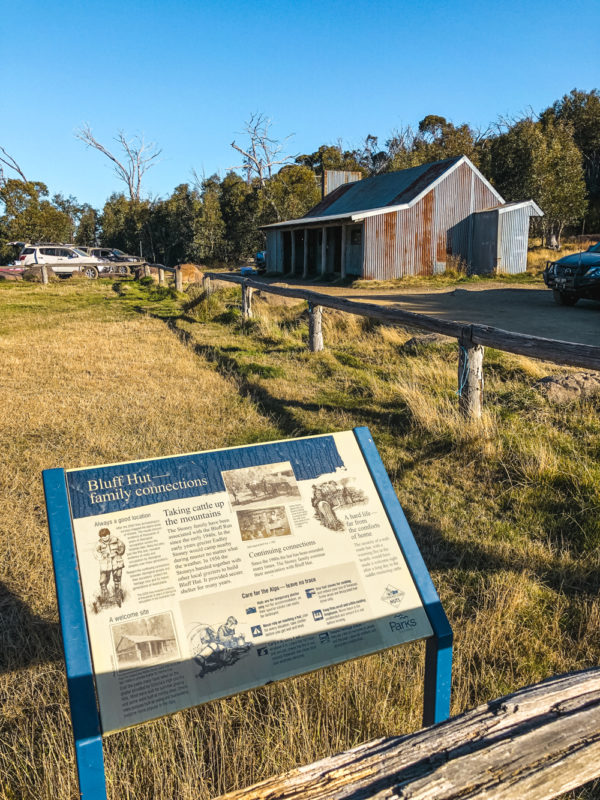 Since High Country is in a decent distance away from the city of Melbourne, the long weekend through Easter gave us the perfect opportunity with just the right amount of days to start explorations throughout this vast landscape. Although we were expecting traffic both on & off-road during the holidays, we kept in mind that this weekend would've been one of the last openings before temperatures would drop (to near Canadian-like degrees) & snow would blanket the trails. We just had to get out there!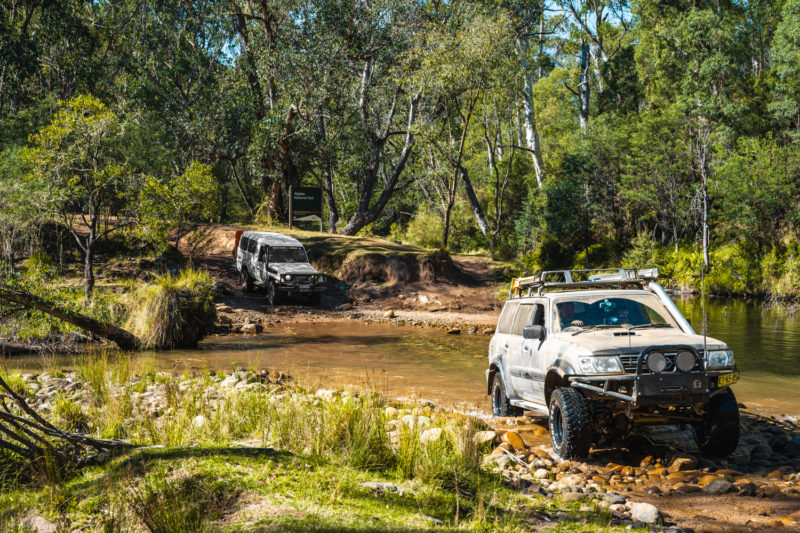 We were lucky enough to find our first night's camp away from the crowds, just not too far from Bluff Hut. It was a wide-open area, yet hidden on the mountain top. The sunset was the perfect closing to a long day on the tracks.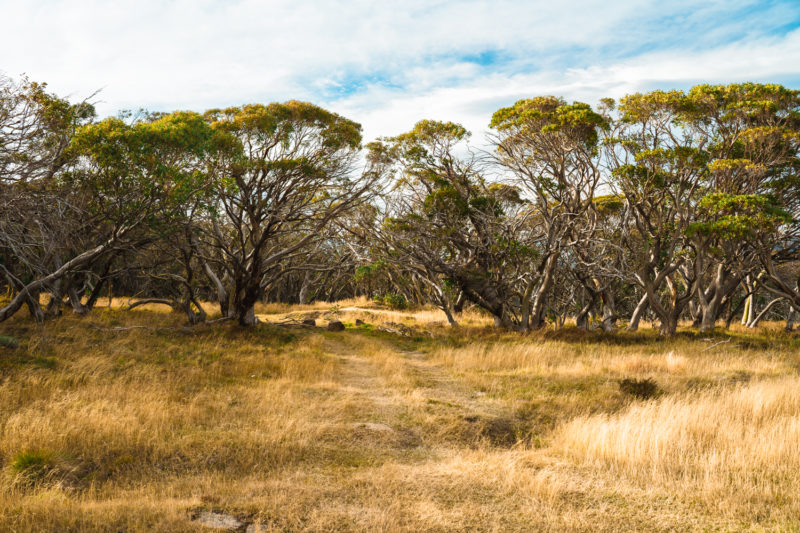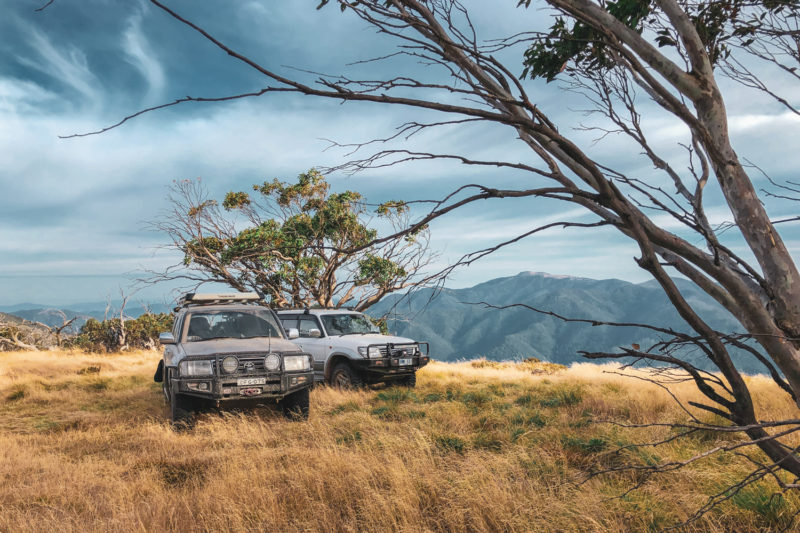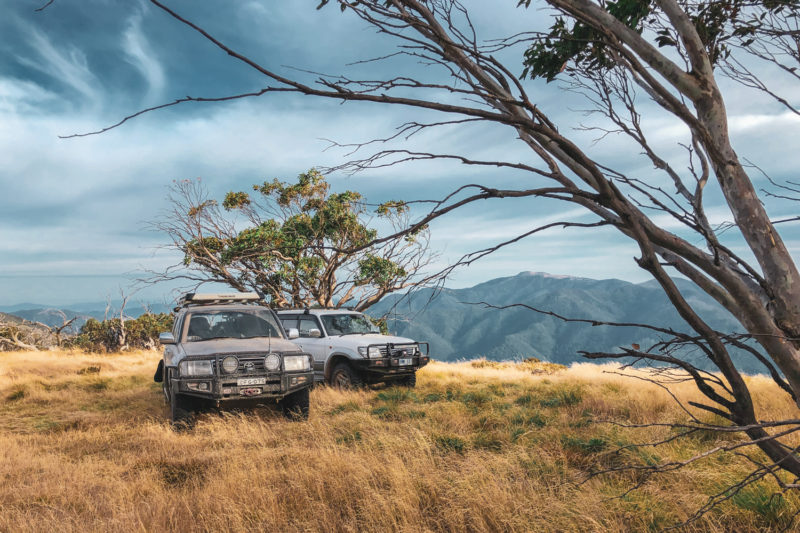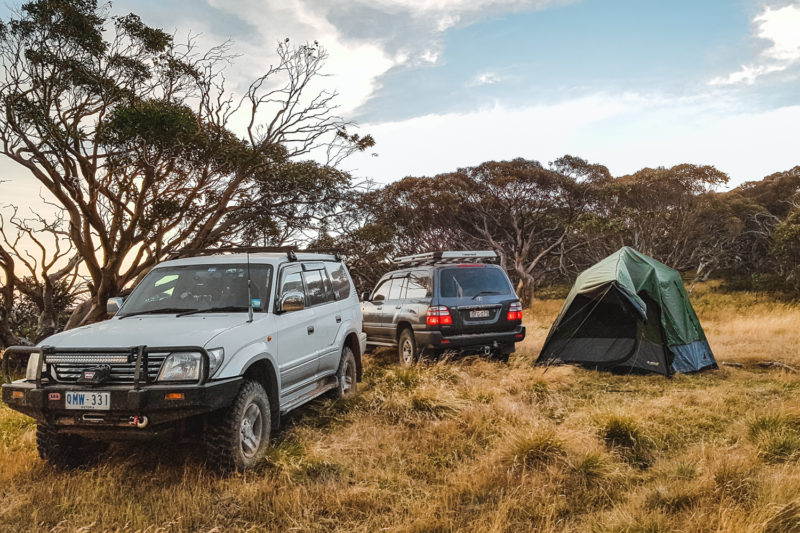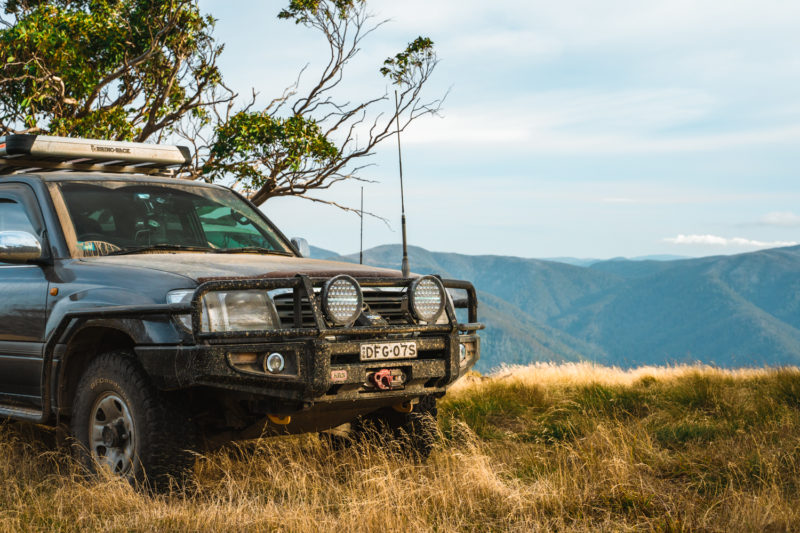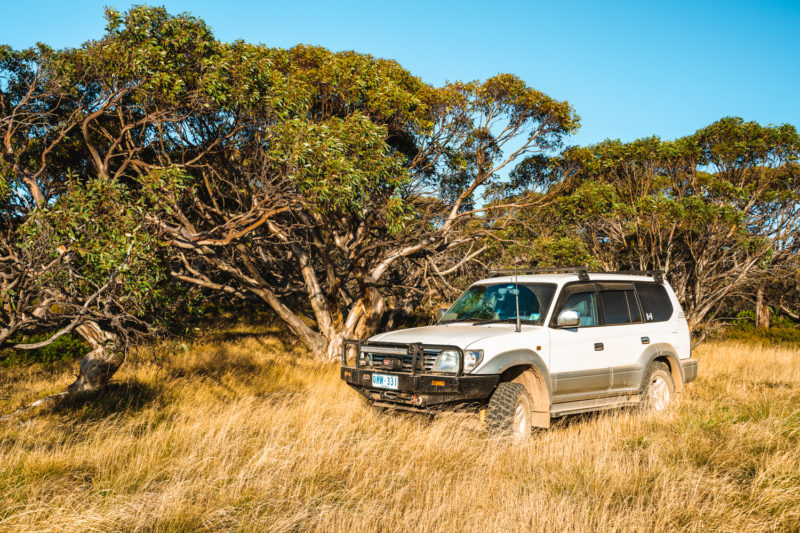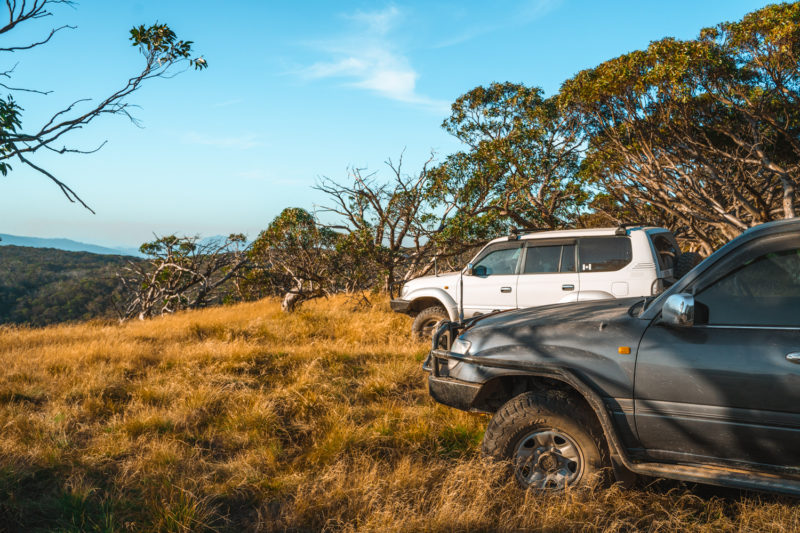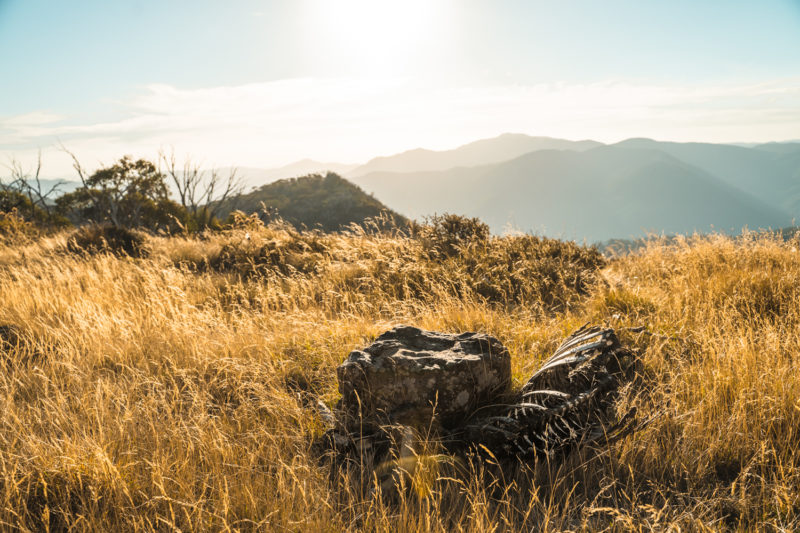 After setting up camp, we decided to go for a little night wheeling. Along the way we met some volunteer tour guides…a pair of deers! They led our way for almost 10 minutes. Later the night we met some hunters on the way back to camp. Aren't those volunteers lucky that we weren't armed…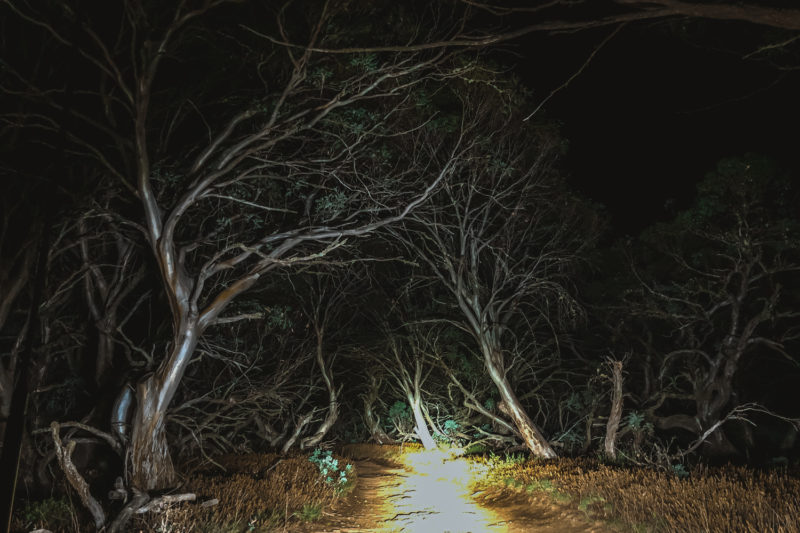 One thing about mountain top is that it can get quite windy since there's no barrier around you to block the flow of air. It was really hard to get in & out of bed when it was cold & noisy.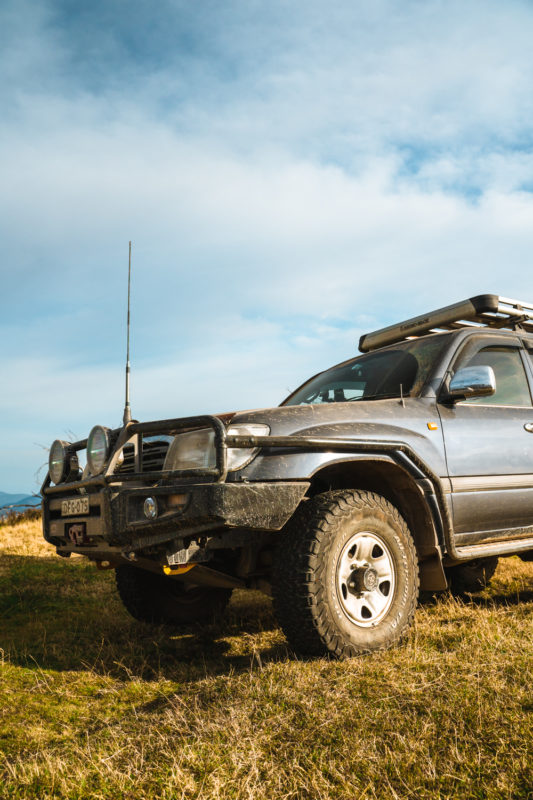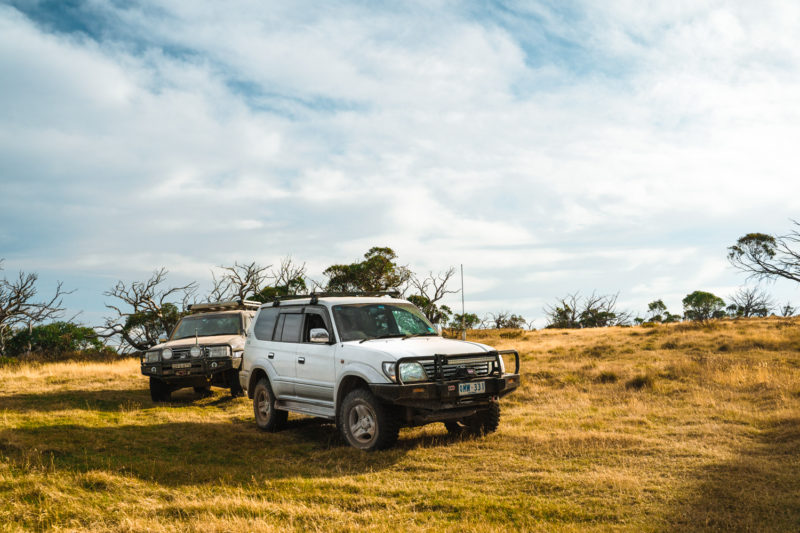 Trek for the 3rd day headed towards a large detour. Our original plan of travelling west on King Billy Track was compromised due to fire damage. We had to find an alternate route to reach our destination of Howitt Plains.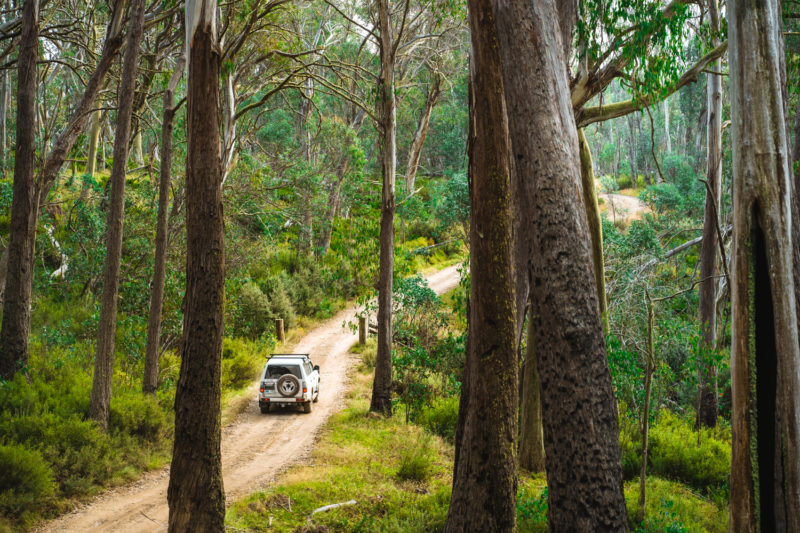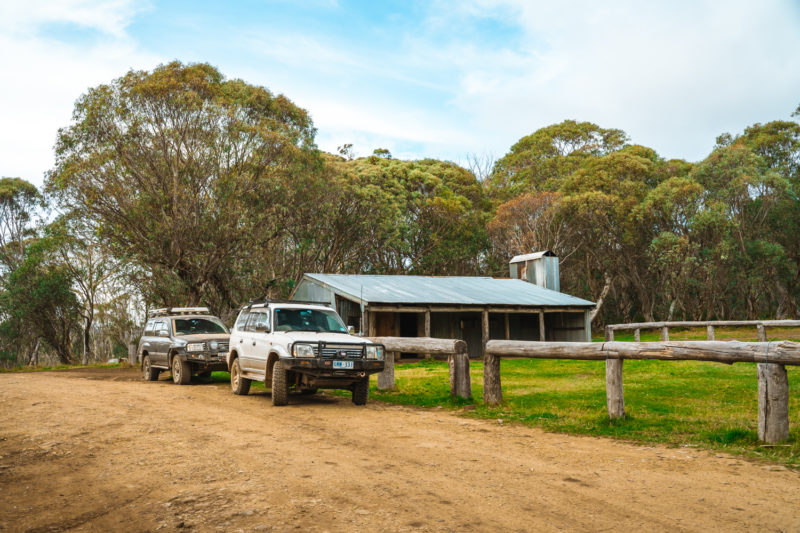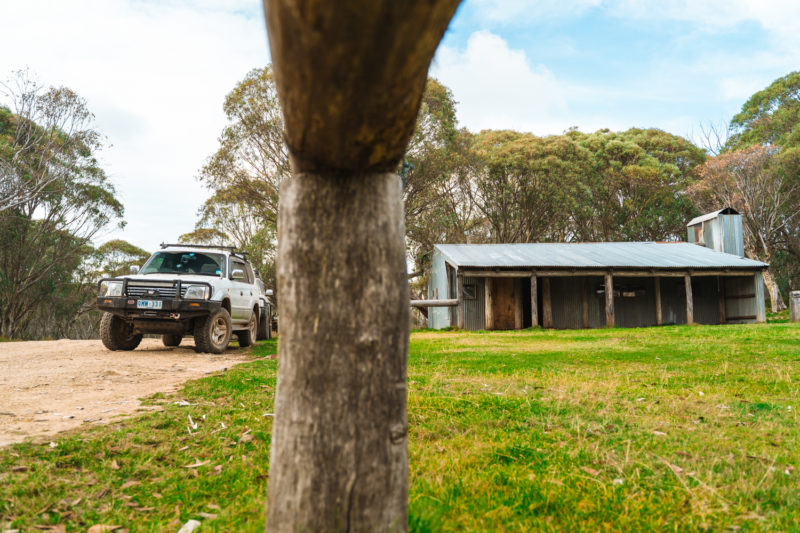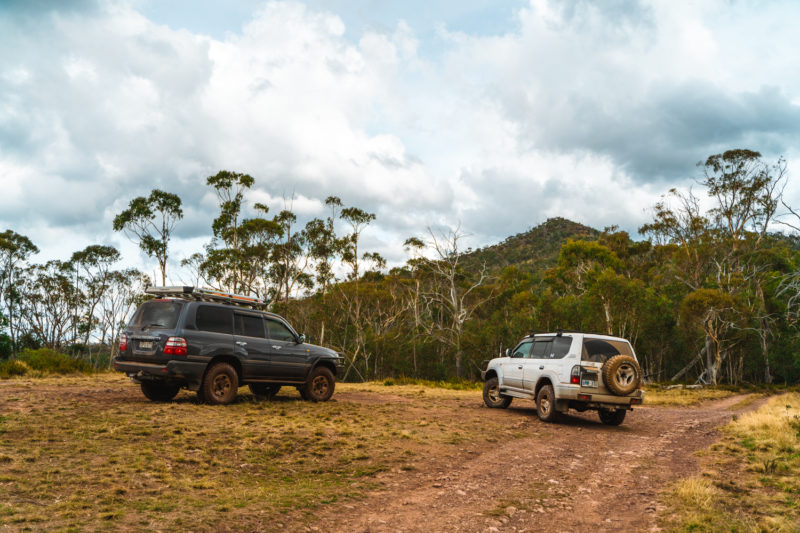 Adventure can include many surprises. The alternate route led us to this steep hill climb. Our 90 series Landcruiser Prado struggled a bit but since the vehicle was fairly light, with careful wheel placement, he was able to make it up in style, except…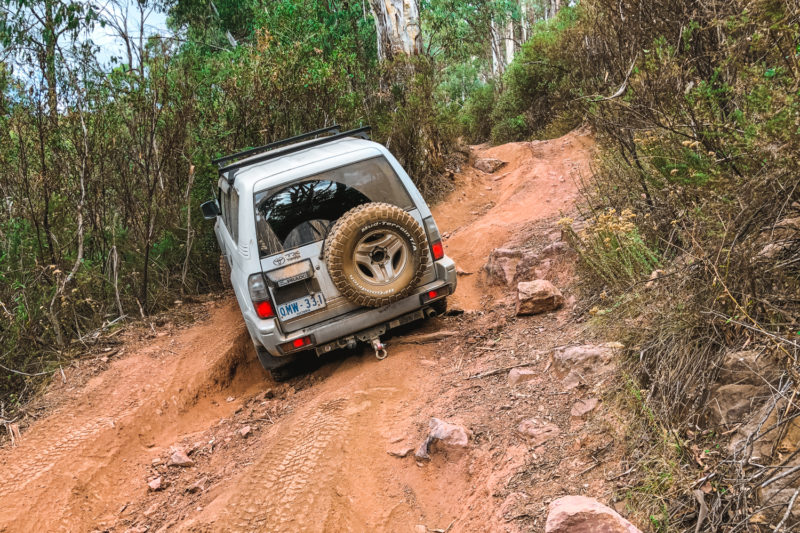 When the track decides that you don't get to go in the direction you originally intended to…
Out here, if you take one step wrong, you may risk rolling the rig down the hill..
It's a tricky position for recovery. On the left was a seriously steep hillside, with the right side offering no solid objects to winch from. Only a large (& hopefully secure) tree up ahead on the left allowed us to attempt to better the situation.
We managed to right this situation with a bit of thinking. Unable to pull directly towards the tree due to the angle & proximity to the ledge, J used the winch rope as a lifeline to safely reverse the Prado back to the centre of the narrow & steep uphill track, pointing the vehicle back into the right direction.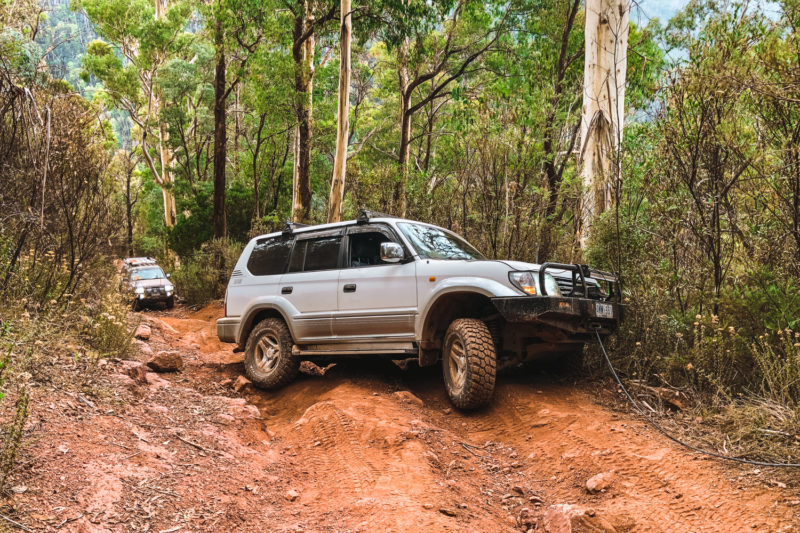 As for the 100 series, I recently had ARB air lockers installed in both front & rear differentials. What more of a perfect opportunity to put them to the test?
To be honest, I was quite impressed. There was only one point I needed to use front locker, mainly a rear locker was more than sufficient. They provided a similar sense of confidence that I had on the trails when driving colorado singles free.
We met this Triton multiple times throughout this trip. Overtaking and catching up each other.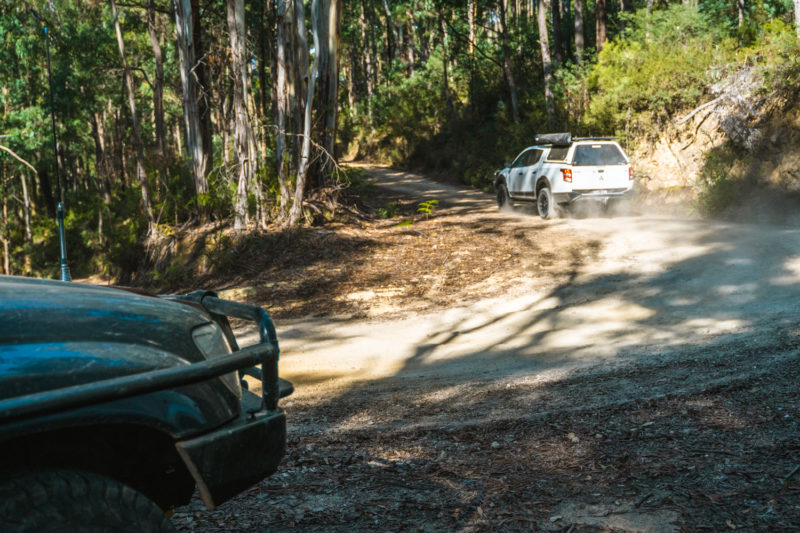 Eventually we shared the beautiful camp spot last night and got to know Garry and Kelly.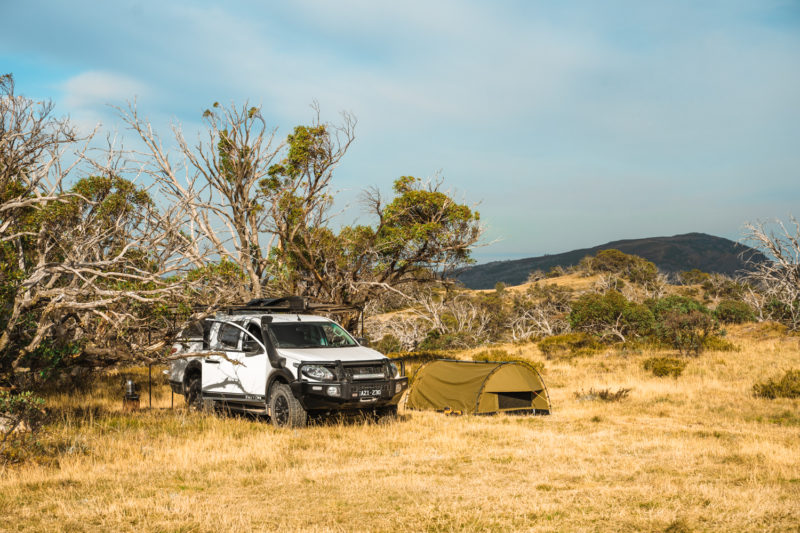 They were locals and knew the area quite well. Our last time catching them was at Licola, where Garry recommended a good camp spot by the Wellington River.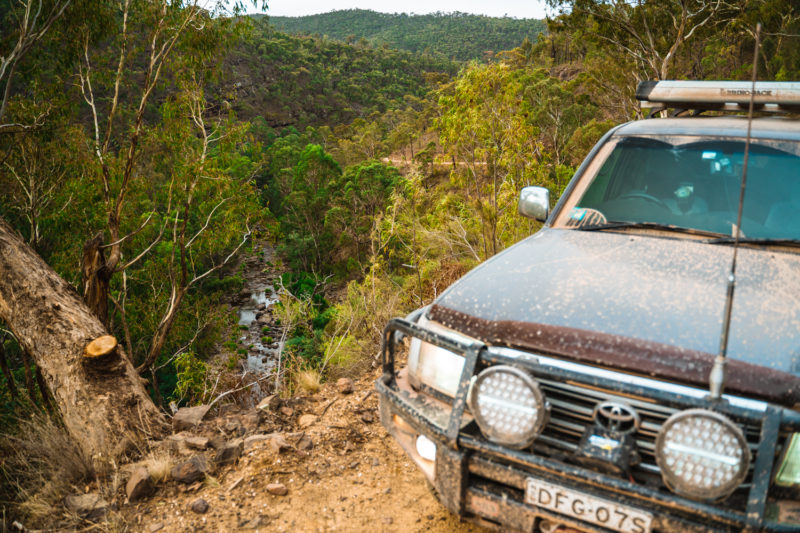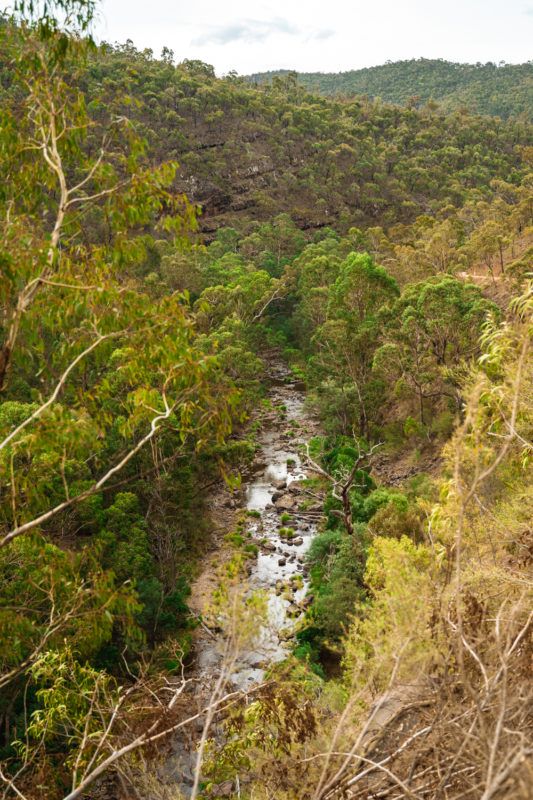 This was a public camp site but thanks to Garry's tips, we managed to find a whole area all to ourselves.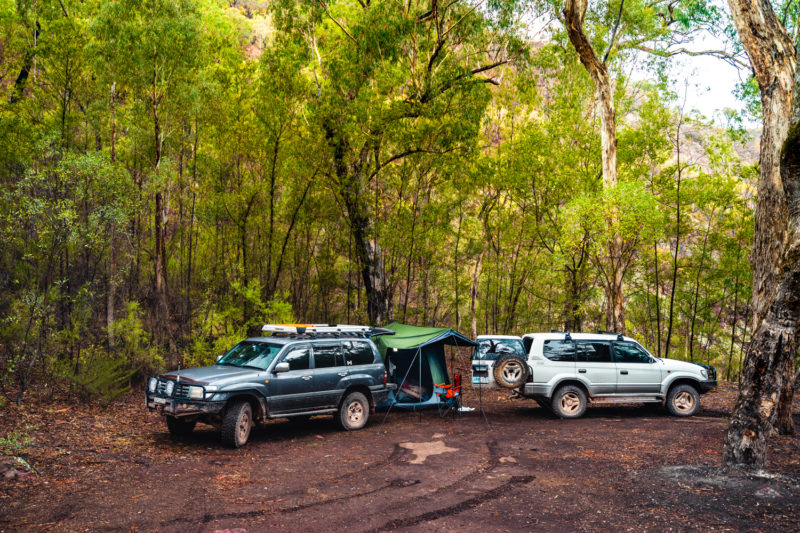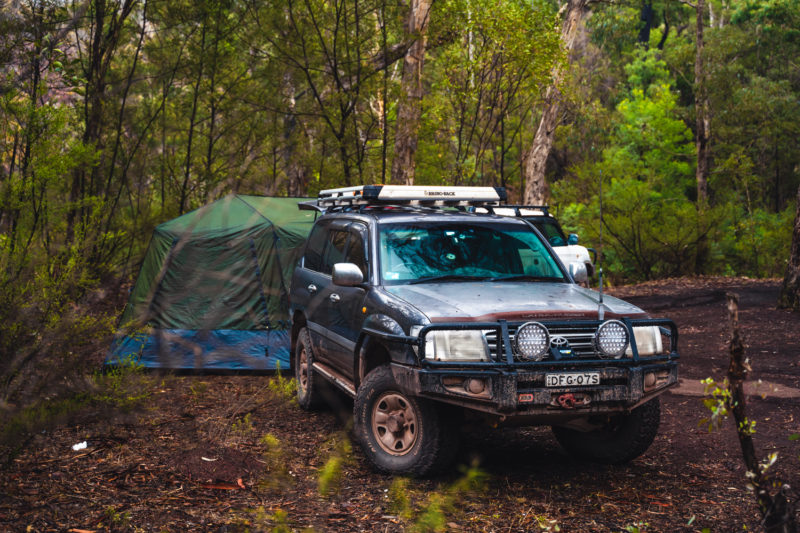 This was our first overnight mountain trip in Australia. To say the least, we were actually far from well-prepared.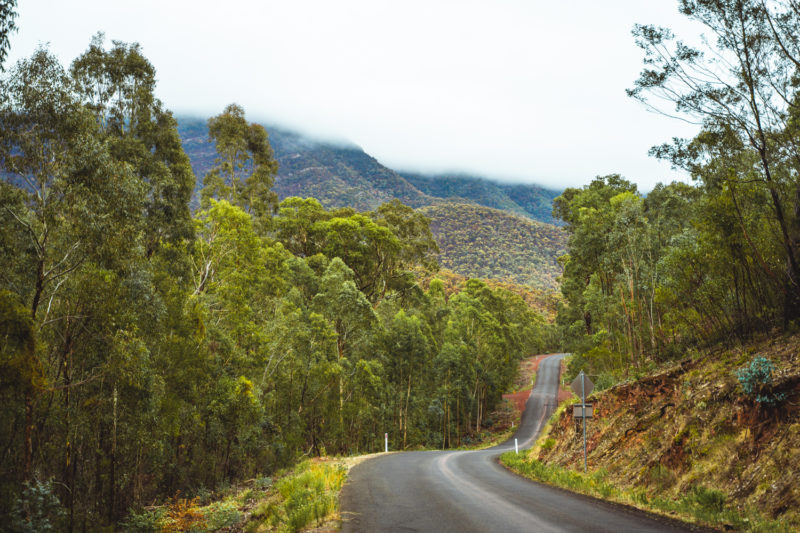 A few lessons learnt:
Food
We didn't have a fridge, and I wasn't sure how a cooler will handle meat and perishable items. So our trip was filled with hot cross buns. I ended up buying way too many from Easter sales. Hey at least I got pretty good at making them into little sandwiches.
Campfire
What is camping, without a campfire?
We completely forgot about this camping essential. J thought it was still fire ban season. Firewood was plentiful, but we didn't have the tools for chopping or splitting. A campfire would've definitely helped with warming up the cold nights, as well as well food preparation. Proper tools and fire starter is definitely on the list for next trip.
Inverter
Our air mattress has a built in pump that takes 240v like the one you plug in to a standard in-wall socket at home. I had a similar mattress in Canada and my Jeep has a (North American Standard) 120v outlet in the car so I never had to worry about it. This trip we had to be creative since neither of our cars have 240V – Using 3 air pump and duck tape the nozzles. Took a long time but at least we had a fully filled bed to sleep in.