When I tattooed Land Cruiser on my ribs, I knew I'd have another cruiser in my life at some point. What I didn't know and definitely didn't expect was, the dream gets to continue so soon…
My first 4WD camping trip after the accident was in the Hilux, roughly two months ago. That was when the suspension rework had finally been completed, the ute was driving again. However, it was only suitable for short-distance trips on warm days. Since this Thailand import did not have a heater core or all the plumbing around it from the factory, we had been sourcing and waiting on parts, bit by bit.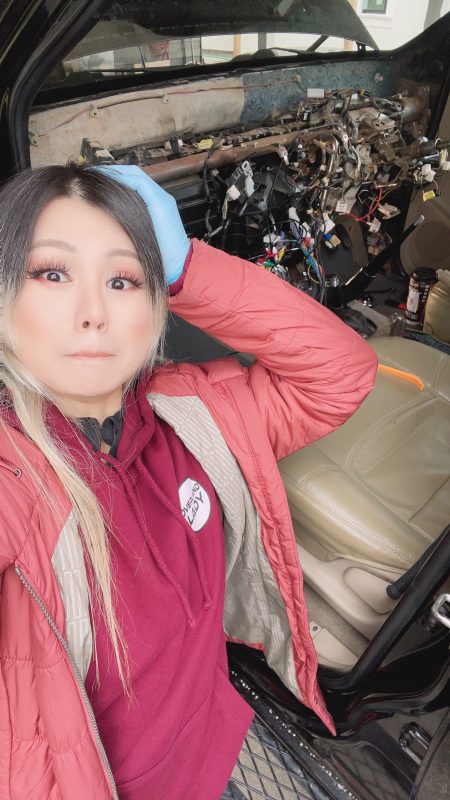 After two full day worth of work, we got the heat going.
Moving down the Hilux laundry list, we got to the injectors. The 4 injectors came from Australia. Again after quite some waiting time.
One out of the four came with a cracked connector. Despite the layers of bubble wrap, it did not survive the long journey across the ocean.
So, with the injectors done 3/4, we knew the Hilux wouldn't be ready for snow next week.
Vancouver is getting snow early this year. Which put me in need of a "winter beater".
After browsing around the online marketplaces for a decent pre-owned vehicle, I was back in touch with reality – the current pre-owned automotive pricing is still crazy high. I couldn't put myself to spend such an amount on something I had 0 feelings towards.
Then, the idea clicked.
Why don't I get another 100 series Land Cruiser?
It's something I'm familiar with. And I still have some parts from Altar that I can adapt to make it better.
I didn't want another one when thinking of "what's next". Somehow it felt unfair to Altar. No other Cruiser can take Altar's place. But when I see it as a temporary winter beater, I can put myself to find a less ideal one.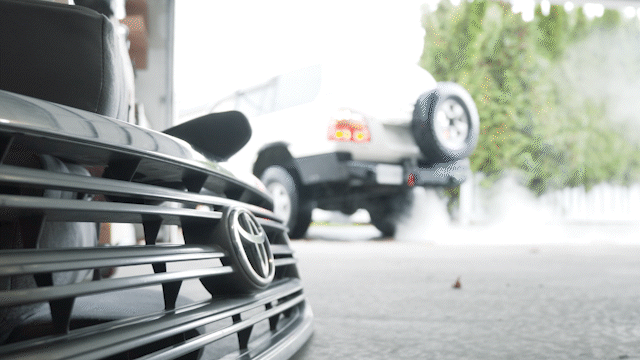 Destiny is a magical thing. I found this 1998 Land Cruiser just as the owner was about to leave the country.
Altar, my original 100 series is a 2005 GXL from Australia. 5-Speed.
Whereas this one is a 1998 VX Limited from Japan. Pre-facelift, so it's a 4-speed.
It had Height adjustment suspension from the factory but had been removed, with a ton of remanence still around. We'll have to clean that up.
The first thing we did after getting it was a deep interior clean. Vacuum and scrub with SUPERCLEAN to get most of the dirt and coffee stains out. Works like a charm. This is such a simple step to make your vehicle look and feel brand new again.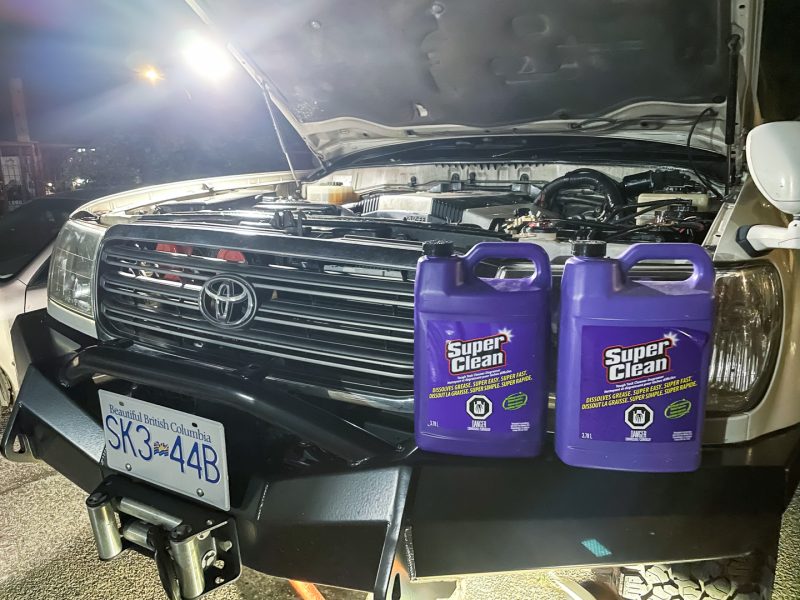 From the dirty interior and coffee stains, we could tell it was quite abused and neglected by previous owners…
There are some suspension drivetrain wear and tear that can be slowly dealt with. Bad wheel bearing, bad ball joints, steering rack leak, valve cover leak, etc. I've already placed an order for the above parts. It'll feel like working on Altar all over again! Somehow I'm excited to get to these maintenances… Weird..
All that can come later, BUT!!!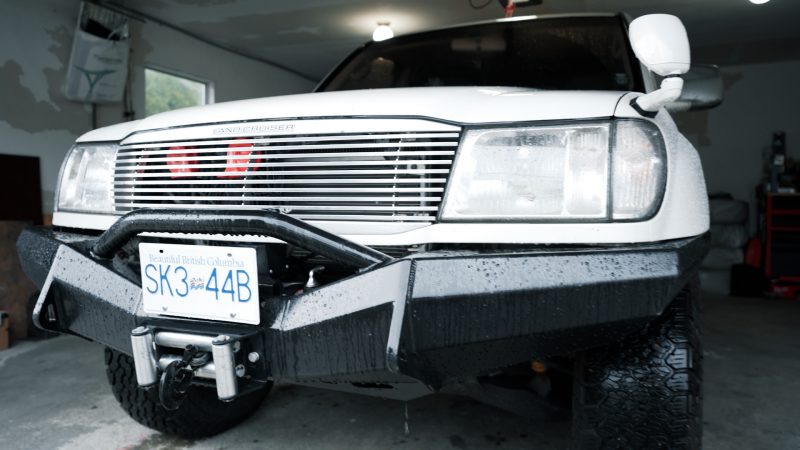 This grille needs to be burnt to the ground. Luckily I still got mine from Altar.
The pre-facelift version has a slightly different front grilled configuration. The trim under the headlights goes all the way across. Whereas on my old Land Cruiser (facelift version), the trims stop at the headlight edge. Minor modifications needed.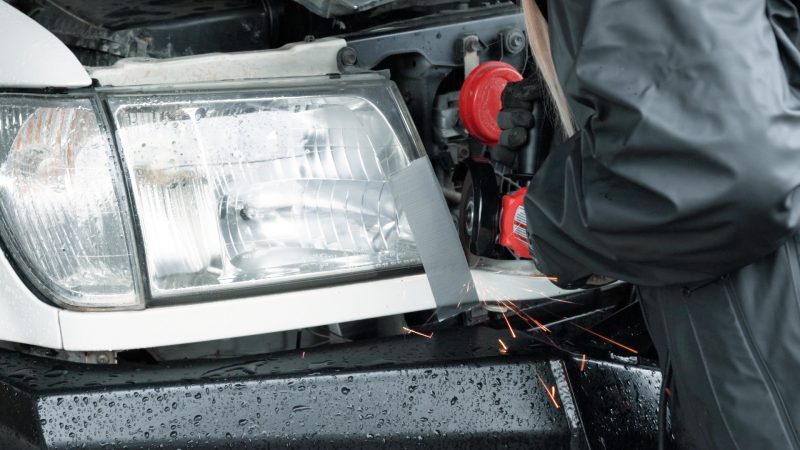 At this point, I'm pretty proficient with using zip-disc to cut auto body now. Thanks to all the practice chopping Altar into pieces..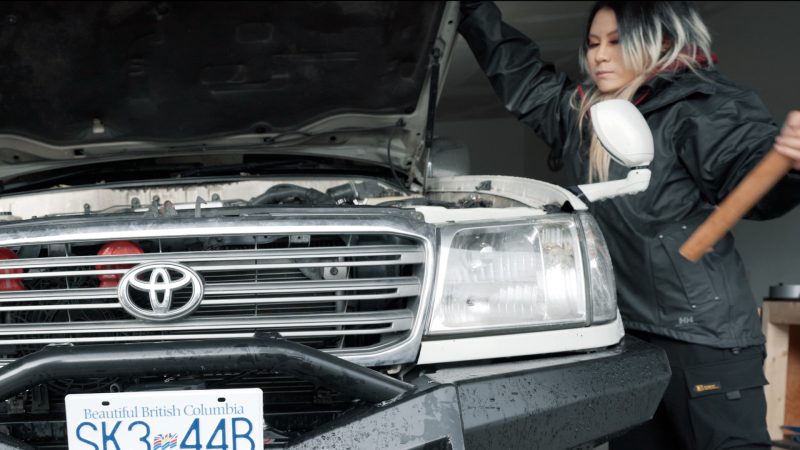 Looking a lot more like a proper Land Cruiser gentleman now.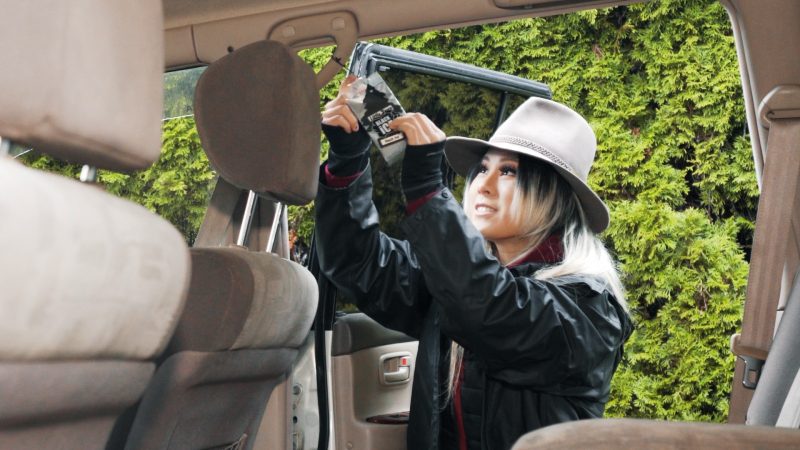 Some of you have noticed my sneaky collection of black ice little trees in my Landcruiser. The smell is possibly the most memory-triggering sense out of the five. To get myself familiar with this new-to-me rig, can't skip this step.
To make the cockpit feel more like home, I brought out my fluffy seat covers and bowtie headrests. For a second, I thought I had my Altar back… I sure miss him.
There isn't much plan for this Landcruiser. Giving it the TLC it long deserved. Maintain it like a healthy relationship. Hilux will still be the main wheeling vehicle for touring and camping. But for now, the addiction of this 100 series filled my heart full.
Any familiarity helps.
Welcome to the family.