"How do I find campsites? Where can I go with this?" These are the biggest quesion marks in my head when I first climbed into Karma Campervan's Ford Transit.
My Land Cruiser has been on slow repair progress. So far we got the speedo issue and AC fixed. The suspension and axle related repair is still waiting on parts. So I'd take it as pavement princess for now.
I'm kind of stuck in the city. It's getting to me a little bit…
I want to get out. But maybe we can take this downtime to try something different. Something I've always wondered. What is it like driving and living off of a van?
Obviously, I'm not going to the dealership and bring home a van title right away. My pocket is not deep enough.
And what if I don't like it?! Hiring an already built campervan seems to be the best option.
So here I am, sitting in a full-size van by myself. Karma has a contact-less pickup service. Convenient and ease off many concerns due to the pandemic. However, here I find myself alone in a new type of vehicle that I've never driven before. Where can I go? This question almost sounds ironic for a somewhat experienced overlander. But touring in a rear-wheel-drive van is drastically different than in a 4WD wagon. I'm going through the learning curve in reverse.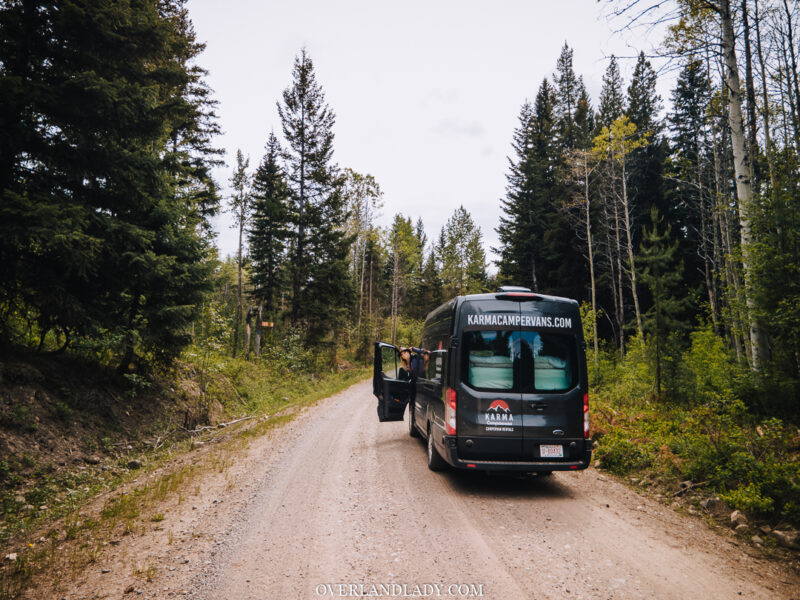 I still managed to find some nice lakes 4-hour northeast of Vancouver. Here are some tips on how I find campsites and trails based on my vehicle capability.
1. BC Recreation and Sites Website
You can always count on the government's official website for campsites information. When you put in a campsite in the Google search bar, it often will lead you to the BC Rec page for its detailed description. This site also has an interactive map that allows you to browse available campsites in areas you are planning to explore.
Click on each site to view its full description, includes amenities, number of campsites, driving direction, etc.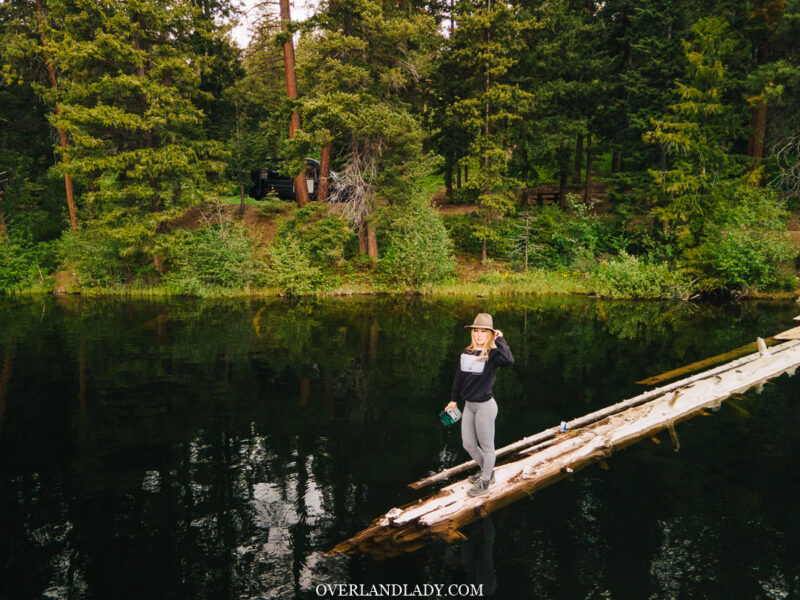 2. Backroad Mapbooks
The paper Backroad Mapbooks (BRMB) should be one of the first purchases for your adventure planning. These books not only have maps, but also a guide section in the back. The adventure guide includes backroad/, fishing, hunting, paddling, park, recsite, trail, ATV(OHV), snowmobile, wildlife, winter, and more.
Each listed location has a short description of the condition and a its corrisponding location on the map.
The map legend tell you the type of indication for different rfoad condition. Ranging from highway to unclassified 4WD roads. So you can find the site you wish to visit on the map, trace the track and see if it's remotely doable with your vehicle.
In my case, with a van, I try to stay with 2WD accessible roads that are active for industrial use (logging). This usually means it's a wide and well-paved gravel road. No high clearance or technical wheel flex is required.
 

 

View this post on Instagram

 
3. GAIA GPS
GAIA GPS is a GPS with both a mobile app and web browser interface. I debated putting it in a standalone category because the GPS needs to work with map layers to function. GAIA has its own map layers – many useful ones like real-time fire and snow layers in the US. But for Canada, it was limited to a topo map.
However, with the premium version, you can load Backroad Mapbook layers into the map base, which comes in handy in combination with the paper books since it doesn't contain as much information as the book does.
I sometimes open up the app or browser page and move around on the map to get ideas for the next trip. The cool thing is, you can let the system generate a route to your selected destination and trace it back to check if the roads are indicated in "thick lines" for easy 2WD access.
4. Top Notch Navigator Map Layers
If you use navigation tools like Gaia, Top Notch Navigator (TNN) offers the best map layers for BC.
The screenshot here shows the campsite I visited with the van. It clearly indicates that it is 2WD accessible, has a washroom facility, is allowed for fishing and boating – which are usually good signs for paddleboard, except it was too cold for me to deploy into the water. Hence my decision to camp here.
I also tried to stick with the thick green line for driving. It means main maintained forest roads.
TNN maps includes way more detail information than BRMP layers. The new version also included sightseeing spots like hotsprings and fire lookouts.
You will need to purchase these layers by contacting their Facebook page. But once you get the files downloaded, you can load them into your navigation software/app. They are completely OFFLINE. For other layers, you need to download the area ahead of time before heading into the bush. In contrast, you can view these layers anytime and anywhere since they already come from your local drive.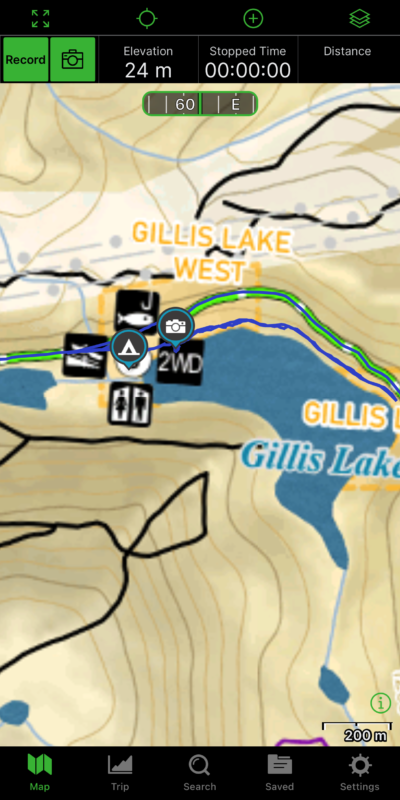 5. Travel Brochures
I have a hoarding habit of collecting booklets from visitor centres and hotel front desks. Each town usually has their own travel planning guide. Camping and wilderness often take up a good section in there.
Karma Campervans also provide you with a series of travel guides from local communities along the route from Vancouver to Calgary. You can find lots of information in terms of sightseeing, campsites, and RV parks there. Since they are mass-produced travel material, you can count on the locations mentioned to be 2WD friendly and easily accessible. It will be stated otherwise.
Karma also has a blog with many travel ideas and tips to choose from.