One of my friends had recently completed a motorcycle trip from Vancouver to the Arctic Ocean! They had a combination of camping and hotel as lodging along the way. Their original plan was to access the Arctic Ocean on the Canadian side through the Dempster Highway. But after Whitehorse, they got turned around before Carmacks due to bushfire. The only access road to Dawson City was closed.
Luckily, the US border was open. They hopped on highway 1 and entered the Arctic through Alaska. He left a sticker at the northernmost US town and wrote Overland Lady for me to eventually go back and find it one day.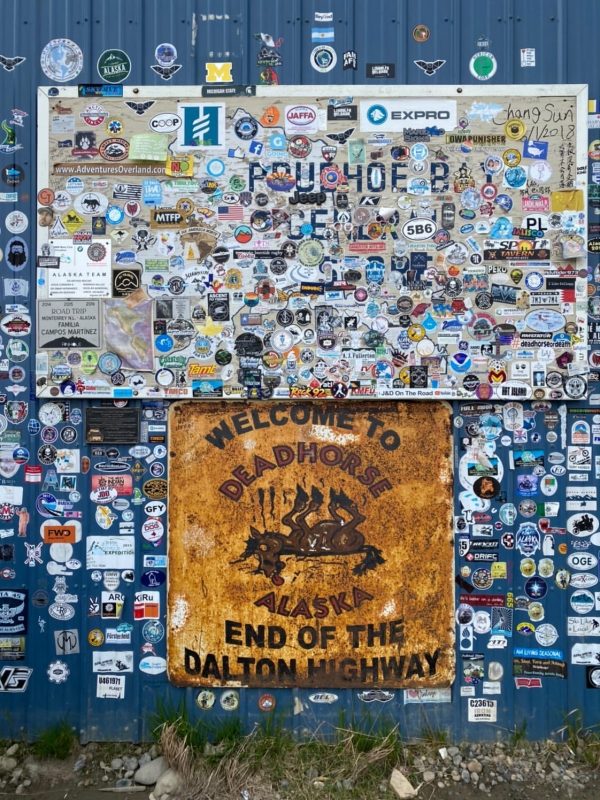 Riding a motorcycle can be a great opportunity for people who love adventure and exploring new places. Motorcycles are small, nimble, and can get you places that larger vehicles can't. If you are not sure about buying a motorcycle before your next trip, this list will help you decide if it's right for you and how to get the most benefit from a motorcycle!
Plan Your Trip Ahead of Time
Planning your trip ahead of time can be helpful for a couple of reasons. If you're still trying to figure out where you want to go and what you want to do, you might start to feel stuck. Once you have a plan, though, everything becomes easier. You'll be able to find guides and recommendations online. If you're planning a big trip, you can also plan ways to save money. Planning your trip ahead of time can help reduce the stress that comes with last-minute travel plans.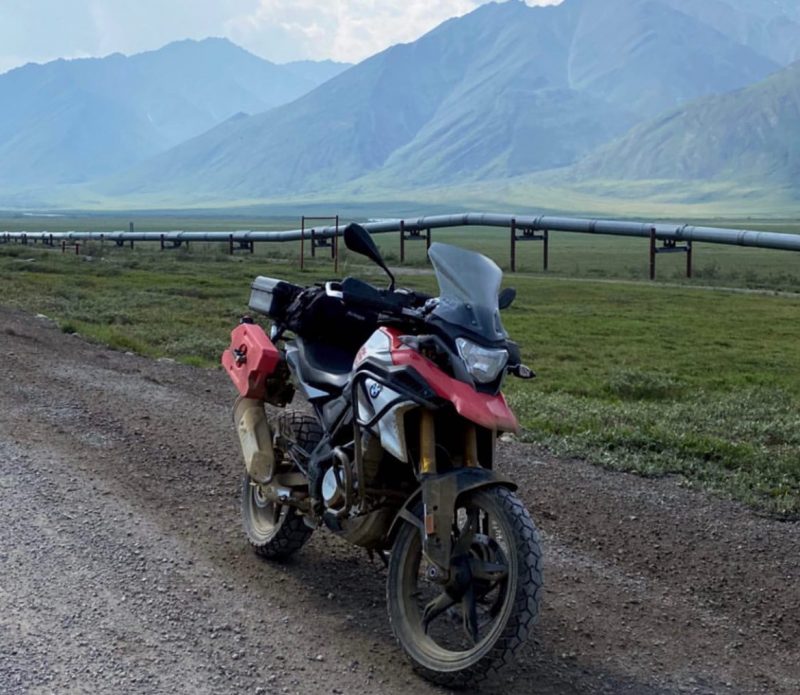 Image by @hwanilism during his Arctic Ocean trip.
Learn the Best Motorcycle Routes
Learning the best and safest routes for riding increases your chances of enjoying your vacation, especially if you are driving solo. If you don't know where to start, you can ask veteran riders which routes they recommend and where the best places to park are. Pick scenic routes with safety features such as railings and even roads to make sure you stay safe while travelling. This planning will save you a lot of time and stress.
Don't Forget Maintenance
It can be easy to overlook maintenance, but you don't want your motorcycle to break down while you're on a trip. Take your bike to a dealer or a repair shop to make sure everything is working perfectly before you set off on your trip. If you'd rather check your motorcycle yourself, you can read the Harley Davidson Service Manual. This is something you should bring with you on your trip, just in case something breaks and you need to fix it.
Meet New People
When you travel with a motorcycle, people will wave to you and ask about your bike. This is a great way to meet new people and make more friends! You can even join groups dedicated to traveling with motorcycles. This is a great idea because you will meet new people while learning more about the best way to get the most out of your motorcycle and how to stay safe on long trips.
Motorcycles Are Easier to Park
If you're visiting a big city, you might be worried about where to park. Having a motorcycle makes this decision much easier! Motorcycles can fit in more parking spots, meaning that you can park almost anywhere. In fact, you might find that people are more willing to let you park in front of their houses or storefronts than they are in a car. Parking in a big city can be stressful, so owning a motorcycle can make it a lot easier.
See Your Favorite Online Spots in Person
If you love to travel and follow people who post about visiting new places, you might have seen a lot of beautiful and remote locations on Instagram or other social media sites. You can also post your own photos and mention the places you're visiting to make connections with other people who like to travel. Bonus points if you include your motorcycle in the picture and find some new friends to ride with!
Motorcycles Are Cheaper Than Cars
Once you have a motorcycle, it's an easy way to travel, and you'll be able to see places in a new way. It's also cheaper than owning a car. You will save money on gas, maintenance, and parking. This means you can travel more often, and you can also travel to more expensive places than you might have been able to before. Saving money on transportation is always a good thing!
See More On a Motorcycle
Once you get a motorcycle, you can visit places you wouldn't go in a car. If you're planning a trip somewhere that has limited public transportation, you won't have to worry about getting around. You can also visit towns and neighbourhoods that are difficult to access by car. This can let you see a side of the world that you might not have been able to see otherwise. This can be a great way to see a more authentic and natural side of the world.
Owning a motorcycle is a great idea if you're adventurous and love to travel. It opens up many opportunities you would not have had with just a car! Make sure you do your research, find the best bike for you, and keep it well maintained. Then, enjoy seeing the world!