Overlanding driving training in Poison Mountain
As overlanding and offroading become more popular, we are seeing more and more well-suited vehicles purposefully built for tackling difficult terrains. However, the vehicle is only part of the equation. It is also important to acquire related knowledge and control as the driver.
During September long weekend, West Coast Offroaders collaborated with Overlanding BC, a leading offroad driving instruction team, for a trip to the beautiful Poison Mountain. The shop has been helping customers build 4WD vehicles for trips like this one. Many customers are new to offroad driving. Hosting a trip with top instructors was a great way to make sure their customers are well prepared for adventures not only mechanically, but also equipt with adequate driving skills.
The day before our official trip, we decided to take a short loop around Squamish.
Convoy lined up at the trailhead while instructor Chris and Paul gave us an opening talk and some basic tips to consider on the trail. Things like knowing the lowest point of your vehicle and riding at appropriate tire pressures.
If you've watched the video at the top of this post, you'll recognize this straddle descend. It can be very tempting to go along the seemingly flat surface on the left, However, the slope and loose sand on top create inertia that can easily send the vehicle off track. The exit is also tricky and makes the vehicle prone to tip over (there was a flipped car at the bottom of the hill). Instead, we were instructed to straddle the ditch and imagine it doesn't exist – think flat.
Some camp cooking and shooting to end the night.
Nothing feels better than Buddy Heater on a cold morning!
After a morning meeting, we hit the road. Today's destination – Poison Mountain!

We had an early stop for day 2. Set up camp at 4 pm and had a debrief meeting on the bridge.
Here, I took down the three key takeaways for overlanding longevity:
Mechanical sympathy
Technique before technology
As slow as possible, as fast as necessary
There is an essential difference between overlanding and recreational wheeling where you are close to home or help and can afford to break things.
After overlanding Australia, I've gained a different mindset towards offroad driving. Since overlanding is about remote vehicle-based travel that lasts for a long time, sometimes years, the old driving habit of bumping through rocks becomes obviously less ideal. The vehicle you are driving not only gets me places, it is also my home. The last thing you want is breaking down in the middle of nowhere or in a small town where getting parts is difficult.
Since we started the night early, it felt like a long time sitting in front of the campfire. Getting to know people's stories and seeing them for their fun version of the self.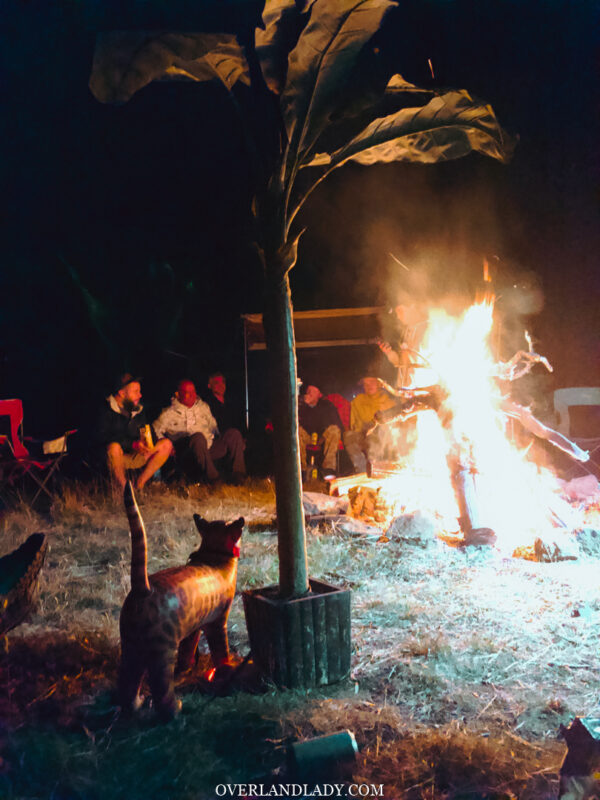 As we approach China Head. One Tacoma slides towards the hillside and was in need of recovery.
It almost felt like planned just so we can get a lesson in dealing with situations like this. Instructors taught us by the example of how to remain calm and inspect the area to make the best judgment and the safest recovery method.
I've heard that Poison Mountain and China Head tend to look milder on photos since it's mostly flat. Although sitting at over 2000 meters over sea level, these mountains peaks all settled at around the same height. However, just like traveling in the Australian Red Centre, the "wow" factor comes so strong when you are standing right inside it. Looking around the endless mountain range, I've lost my words.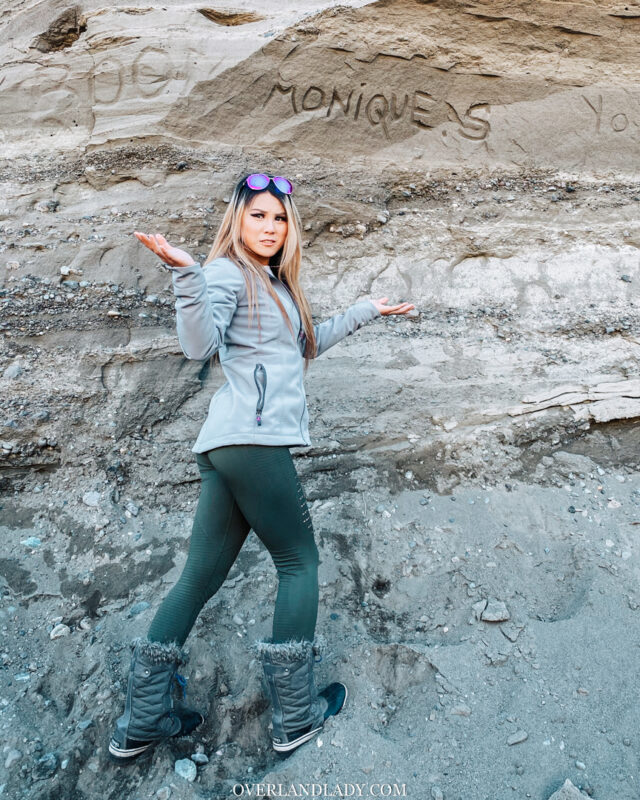 Taking the Big Bar Ferry towards Clinton BC to end our trip.