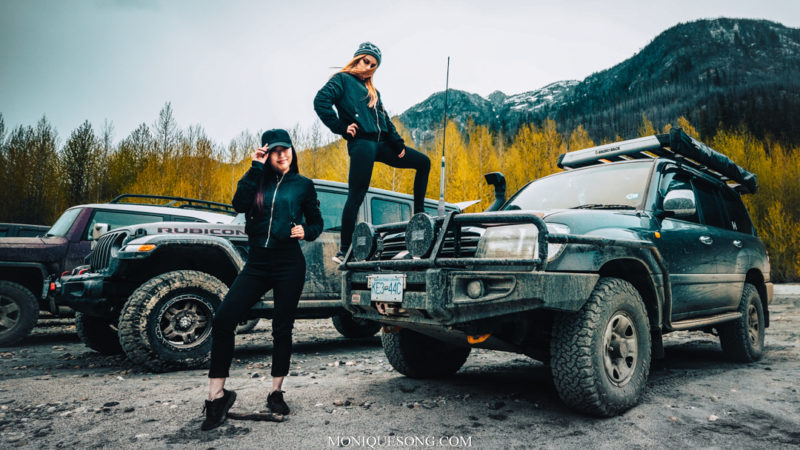 Elaho Valley, Squamish BC
Australian Landcruiser 100 visit the Canadian Mountains for the first time!
The day had finally come for me to take out the newly insured Altar with my new tire deflator into the woods.
So much has happened since I last went offroading. As I am slowly healing from the breakup, my mind is gradually clearing out and no longer holding a strong grudge towards what I've lost – except my 2 Viair portable air compressors and ARB tire deflator. I will get those back at one point. But for now, it's a wiser decision not to be in contact with him for my mental and physical health.
Altar has a built-in single ARB compressor.
A new tire deflator is at an affordable price. So what else is stopping me to get out?
Job loss and uncertainty during the pandemic can be upsetting. But the flexibility came as a little bonus – it's Monday and we are on the highway to the mountains instead of traffic jams to the office!
Matt from informalART picked up drone racing last year and dove straight into the deep end – just look at the crazy set up he got! He's kind enough to allow me to use his footages for vlog which made my editing so much more fun! I constantly feel like diving through the trees and creeks with the drone itself.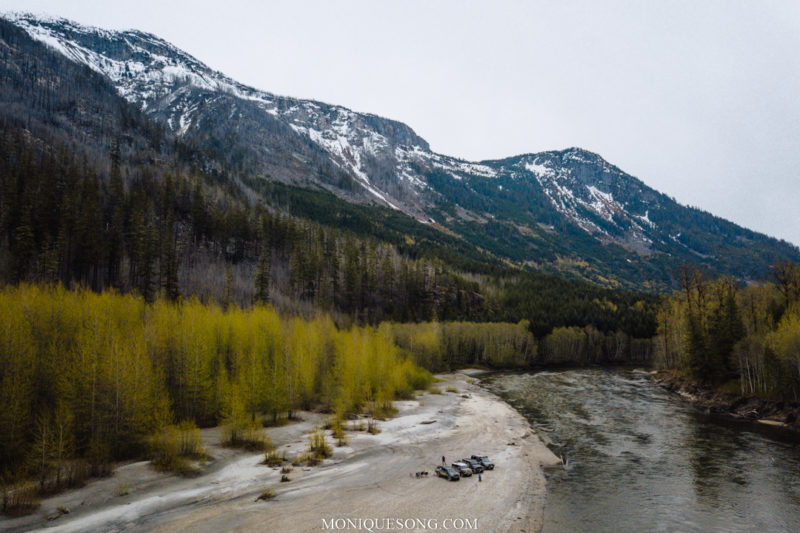 Going into the mountain is like picking myself up from where I got lost. My 4WD journey had a lot of involvement with the ex. His unsolicited help from day one had manipulated me into over-relying on him. Hence, when I found out his attention was on some other shiny new targets, I had an overwhelming sense of fear before the slightest anger appeared. I was afraid that a big part of my life was gone. I thought I couldn't do what I did anymore…
In a way, I was right. I won't need to do what I did anymore simply because I no longer need to walk on eggshells, no longer need to obey his words, no longer need to bury my own feelings just to accommodate his adrenaline highs.
Through my coaching sessions, I recognized several of my limiting beliefs that restricted me from reaching my full potential. One specifically struck me. I used to deeply believed that I couldn't do all these (4WD trips, and even daily functioning) without him. At the time, my friend, whom I call Captain, tried to wake me from my delusion that I was less capable without him. But it's only until now can I start to trust myself.
I don't know everything but I can learn and I can make friends. Heck, I can even take a beautiful shotgun in my 4WD!
Julia came with me in the Landcruiser. She was there when I was scared and crying in J's car while offroading in Australia. She's still here when I am taking control of my own life and steering wheel. Thank you girl, love you lots!
Truth never lies. I don't need to defend myself anymore. People will see with their own eyes eventually. I've had enough pain in the past. But that's the past.
It's amazing to finally find myself again and to keep in mind that good people only wish you well, support you through the hardest times, and hold trust in you even when you doubt yourself.
Deep appreciation to everyone in my healing journey and kicking my butt when I slip. Let's hope it's only uphill from here!
p.s. Count me in your new adventures! I'd like to know what you all have been up to!
Love,
Monique