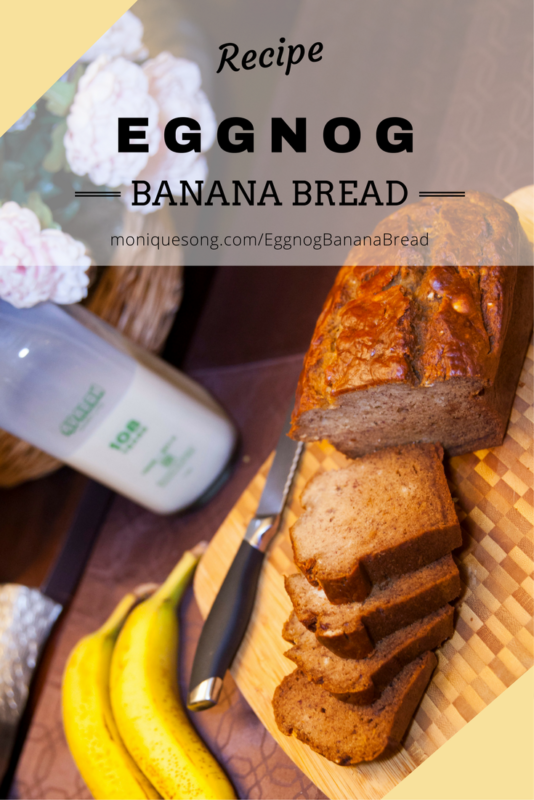 To be honest, this is the first year for me to love Eggnog….
My initial encounter of Eggnog was through Starbucks' Eggnog Latte years ago. It left me a very odd spicy taste. I threw the whole grande cup in garbage and never touched anything related to eggnog ever again….
However, this year, I tried pure eggnog when Avalon Dairy made a limited production run for Canadian Thanksgiving. That's when I realize what eggnog really taste like – creamy and sweet, with a fresh hint.
For some reason, people like to blend it with spices. And that's what made my Eggnog Latte taste "off".
Now I know which ingredients bother me. So in this recipe, I skipped the traditional Eggnog pairing – nutmeg. But feel free to add a teaspoon if you are into that… Just don't use too much. Excess
 nutmeg can make you hallucinate or even die.. 
As for sweetener, I was out of Sugar Replacement so I opted for honey. Side note: there's no space for table sugar at my home. I use sugar alcohol or stevia. Watch your Glycemic Index, especially we already have bananas and flour in here.
But if you have a sweet tooth, feel free to sub my honey to 1 cup of sugar or even more. Although I don't recommend, December has always been a loose diet season so go indulge a little!
I might try to use whole wheat flour next time. Corn starch is not a must. But it makes a noticeable difference to the texture. I don't know if "bouncy" is a good enough description for what corn starch does. Basically, it act as a thickener and keep everything together.
Not bad for a first try! Other than me being too greedy trying to pour the last drop of batter into the already-full loaf pan… A loaf should be rectangular but mine grew into a mushroom….
BTW, I used a silicone pan so it doesn't stick with the bread. If you are using a metal one, make sure to greasy it.
[amd-zlrecipe-recipe:3]
There is absolutely NO affiliate link in my post. All outbound hyperlinks are my own authentic recommendations.