Got a bit busy with Vancouver Auto Show last week so the week #4 (also the final week!) entry came out a bit late.
The week started off with Movement Food vegan selection. After the first trial, I found three of my favorite dishes: 
Since I'm getting close to final season for this semester, quite a lot of time were spent at my school cafe. I'm quite happy that they have vegan options out there in Surrey, BC.
Veggie Quesadilla with Daiya vegan cheese.
Speaking of Daiya, I bought a pack of their shredded mozzarella and actually find it tastes smoother than normal cheese. One thing thought, it is pure carb. Real cheese contains fat and protein, which make it a Keto friendly snack (I loved to make cheese crisp when I was doing Keto). I can only imagine how hard it could be for a Vegan to try Keto diet.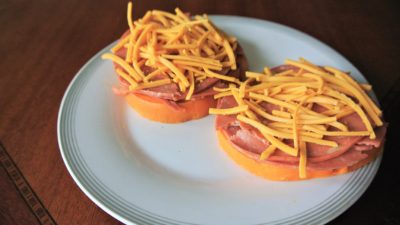 I paired the cheese with sweet potato and "ham" slices. Just need to pay attention for overheat or the vegan ham will turn rubbery……..
Field Roast was on sale at Greens Organic Market in the past week, so I bought a whole bunch. I gotta say, it was pretty darn close to real sausage, if not better!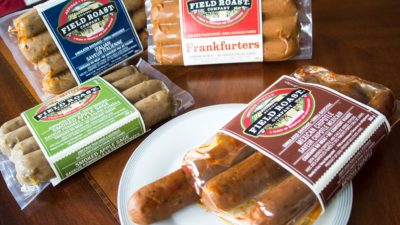 I didn't really eat out much this week so the restaurant part is a bit weak.
Vegan Corn & Black Bean Hash with Rye Toast. Other than their vegan section of the menu item, they offer vegan alternatives for almost all of their dishes. 
Yes I am here again…. The taco is very good! The wrap has an interesting texture very different than the normal tortilla wrap.
After dinner at Zend, we went across the street to Mister for some ice cream (I know it's still cold)… I got a vegan chocolate. It wasn't on the menu but they can make it if you ask for vegan option. As I remembered, it was made from cashew cream, which makes the texture very smooth but not as cold as milk-based ice cream.
4 weeks have past much faster before I even realized. I am starting to get promo in my email and social media ads feed about vegan product sales… Good job to y'all marketers working on them keywords matching.